Boehner cruises to easy win in GOP primary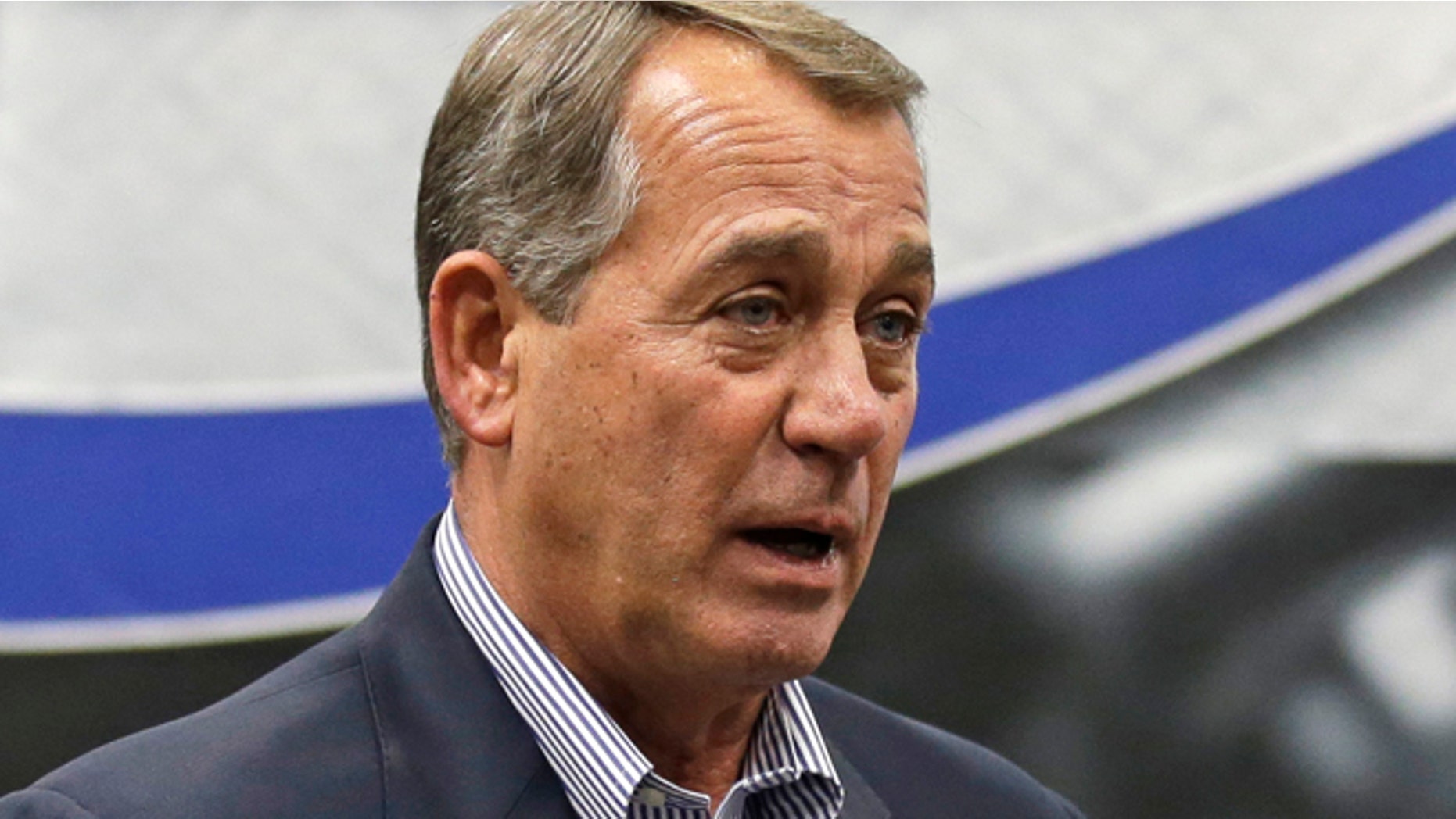 WASHINGTON – House Speaker John Boehner defeated two tea party challengers Tuesday in his bid for a 13th term in Congress, brushing aside some GOP discontent over his leadership in Washington.
Boehner easily beat high school teacher J.D. Winteregg and businessman Eric Gurr in the GOP primary, winning 69 percent of the 68,322 votes cast.
"I am humbled to have such strong support from the people of the 8th Congressional District, and I look forward to continuing to lead the U.S. House in addressing our shared priorities of jobs and the economy," Boehner said in a statement Tuesday night after his primary victory. "With better solutions I know we can break America free from the Obama economy's sluggish growth."
The race drew attention after the Virginia-based Tea Party Leadership Fund spent some $320,000 in support of Winteregg, a 32-year-old political novice, amid dissatisfaction among some GOP voters over Boehner's stances in favor of immigration and raising the debt ceiling. Winteregg released an online ad that poked fun at the "electile dysfunction" personified by Boehner.
Still, Boehner never faced a major threat, who countered the primary opposition in the final weeks with a flurry of ads and campaign stops in western Ohio. His campaign headed into the last month with some $3.3 million available.
Also listed on the ballot was tea party candidate Matthew Ashworth, who withdrew from the race last week.
Boehner faces token opposition in November from the winner of the Democratic primary between Tom Poetter, a Miami University professor, and restaurant supervisor Matthew Guyette.