Blagojevich Takes a Long Stroll Down Memory Lane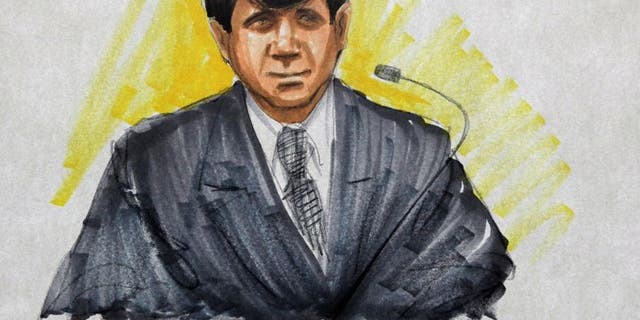 Long before becoming governor of Illinois, Rod Blagojevich dreamed of playing professional basketball in the NBA.
His famous well-groomed mane stems from the days of disco as a young adult when, "a hair brush was an extension of your right hand."
And along the way, Blagojevich met (or ran across) Jimmy Breslin, Michael Landon, Dyan Cannon, Olivia Newton John, Farrah Fawcett, Keith Hernandez, Larry David, Donald Trump and Regis Philbin.
None of this has anything to do with the facts of the corruption case against the impeached former governor. And yet, all of this spilled out of Blagojevich's mouth during the first of likely several days of testimony.
The rather exhaustive detail of Blagojevich's life (from boyhood growing up on Chicago's North Side to becoming governor and considering a presidential run in 2004) prompted Judge James Zagel to interrupt regularly and demand shorter, more direct answers.
During the long day on the witness stand, Blagojevich eventually denied conspiring to use the state government to enrich himself and his friends. He also said difficulties connected to a state grant for a public school in then-Rep. Rahm Emanuel's district had nothing to do with Emanuel's Hollywood agent brother turning down doing a political fundraiser for Blagojevich.
Still to come for Blagojevich: those wiretapped phone conversations recorded by the FBI. Blagojevich will get a chance to explain what he meant when he seemingly described Barack Obama's vacated Senate seat as, "(bleeping) golden."
But in advance of that explanation, Blagojevich did offer an apology to the jury Thursday for his language in the recorded phone calls.
"I'm an effing jerk," said Blagojevich, "and I apologize."
Testimony resumes Friday.