Black Farmer Mega-Settlement Clears Way for Discrimination Claims by Women, Hispanics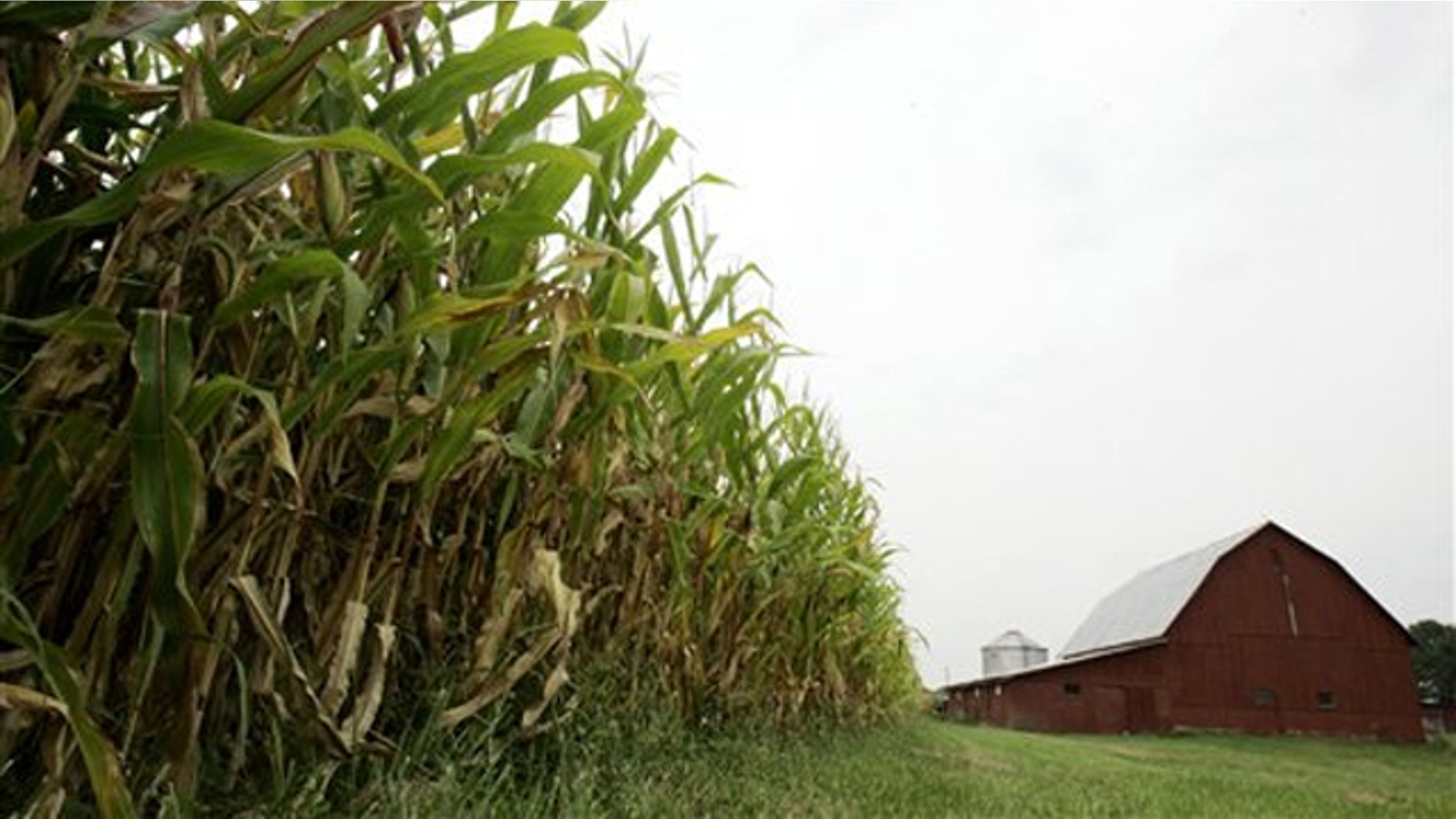 The congressional approval of a whopping $4.6 billion settlement for black and Native American farmers who claimed they were discriminated against has cleared the way for a similar pair of costly lawsuits -- drawing complaints that the government may be buckling to pressure and rewarding dubious claims.
The so-called "Pigford" case involving black farmers who allege the Agriculture Department cheated them for decades drew to a close Tuesday when the House joined the Senate in approving the second settlement in the case to date. But the lawsuits don't end there. Though Pigford has attracted the most attention, a separate set of cases filed by Hispanic and female farmers has been working its way through the courts since shortly after Pigford was filed more than a decade ago.
Those cases are set for a hearing in federal District Court in the nation's capital on Friday, and once again a large pot of taxpayer money is on the line. The farmers were offered a $1.3 billion settlement back in May, but the plaintiffs have since then pushed for more. Some Democratic lawmakers argue they deserve it.
But the same lawmakers who fought Pigford warn that this week's congressional vote could lower the bar for the other discrimination claims. Rep. Steve King, R-Iowa, declining to comment on the specifics of the claims by Hispanic and female farmers, said he remains concerned that the farmers won't have to prove much in order to win a payout from Uncle Sam. He suggested anyone who's not a white male could have a shot.
"I've always looked at Pigford as the issue that opens the door for the others," King told FoxNews.com. "They will point continually at the Pigford precedent."
He said that precedent will probably "embolden" the remaining plaintiffs.
Rep. Michele Bachmann, R-Minn., who has called on Congress to investigate the Pigford claims, told FoxNews.com last week that the upcoming cases represent the "next generation" of discrimination suits. She suggested the government was handing out "reparations" for the sake of political correctness.
The Hispanic farmers' suit, called Garcia v. Vilsack, was originally filed in 2000 and claimed Hispanic farmers lost out on credit and disaster benefits because of USDA discrimination. They also alleged the USDA systematically refused to investigate prior discrimination complaints.
Similarly, female farmers claimed discrimination based on gender in a case called Love v. Vilsack.
A lawyer for the plaintiffs could not be reached for comment, but they have provided reams of testimony to back up their claims. In one filing, a 53-year-old Hispanic woman said her family had been farming in Santa Cruz County, Calif., since the '60s but struggled in obtaining government loans when the family went through a period of low yields. She said the government gave them an "unworkable" plan with high payments that they had to accept. In a separate encounter, she claimed the government subsequently denied her family an emergency loan in 1995, qualified the family for separate assistance and then demanded that money back years later.
Agriculture Secretary Tom Vilsack has indicated a desire to close the book on these discrimination cases. He said Wednesday that the administration's aim is "to try to resolve as many of these cases in as fair and equitable (a) way as possible."
"This has been a concerted effort the president has been behind, a concerted effort that we at USDA have been behind, and I think it is an historic opportunity for us to close the chapter on what has been a sordid chapter of civil rights in this USDA and start a new chapter," he told reporters in a conference call.
Though he noted that the cases do not enjoy class-action status and could be handled as "thousands of individual cases," he said the plaintiffs can still accept the government's settlement "that we're in the process of finalizing." He suggested the money, which has not been voted on by Congress, would come from the so-called Judgment Fund -- a funding source set aside by the federal government for settlements and court judgments.
He said plaintiffs need to provide "substantial evidence, documentary evidence, of the fact that you tried to do business or you did do business with USDA and you were not treated fairly."
Asked about King's earlier criticism of the Pigford settlement, Vilsack said there is "absolutely no proof" to back up his concerns about fraud.
Carl Horowitz, a project manager with the National Legal and Policy Center who has followed all the discrimination cases, described the Love and Garcia claims as "copycat suits" that would not have existed if not for Pigford. He criticized the claims as having "scant" documentation and said plaintiffs are just trying to strike while the government is in settlement mode.
"This is a classic case of hitting the lottery," he said.
Leading Democratic senators, meanwhile, are pressing the Obama administration to do more to resolve the claims of farmers in the outstanding legal cases.
Sens. Harry Reid, D-Nev.; Robert Menendez, D-N.J.; Patrick Leahy, D-Vt.; Mark Udall, D-Colo.; and Michael Bennet, D-Colo., wrote a letter to Attorney General Eric Holder last month expressing concern that the administration was proposing a claimant cap "that may be dramatically underestimated."
"We are concerned that the program that you have announced regarding Hispanic and female farmers will not meet your stated objectives of parity and adequate redress," they wrote.
Citing the Pigford case and the settlement with American Indians, who had claimed the government swindled them out of royalties from natural resources like gas and timber, the senators said the remaining set of minority farmers was "not receiving the same level of justice."