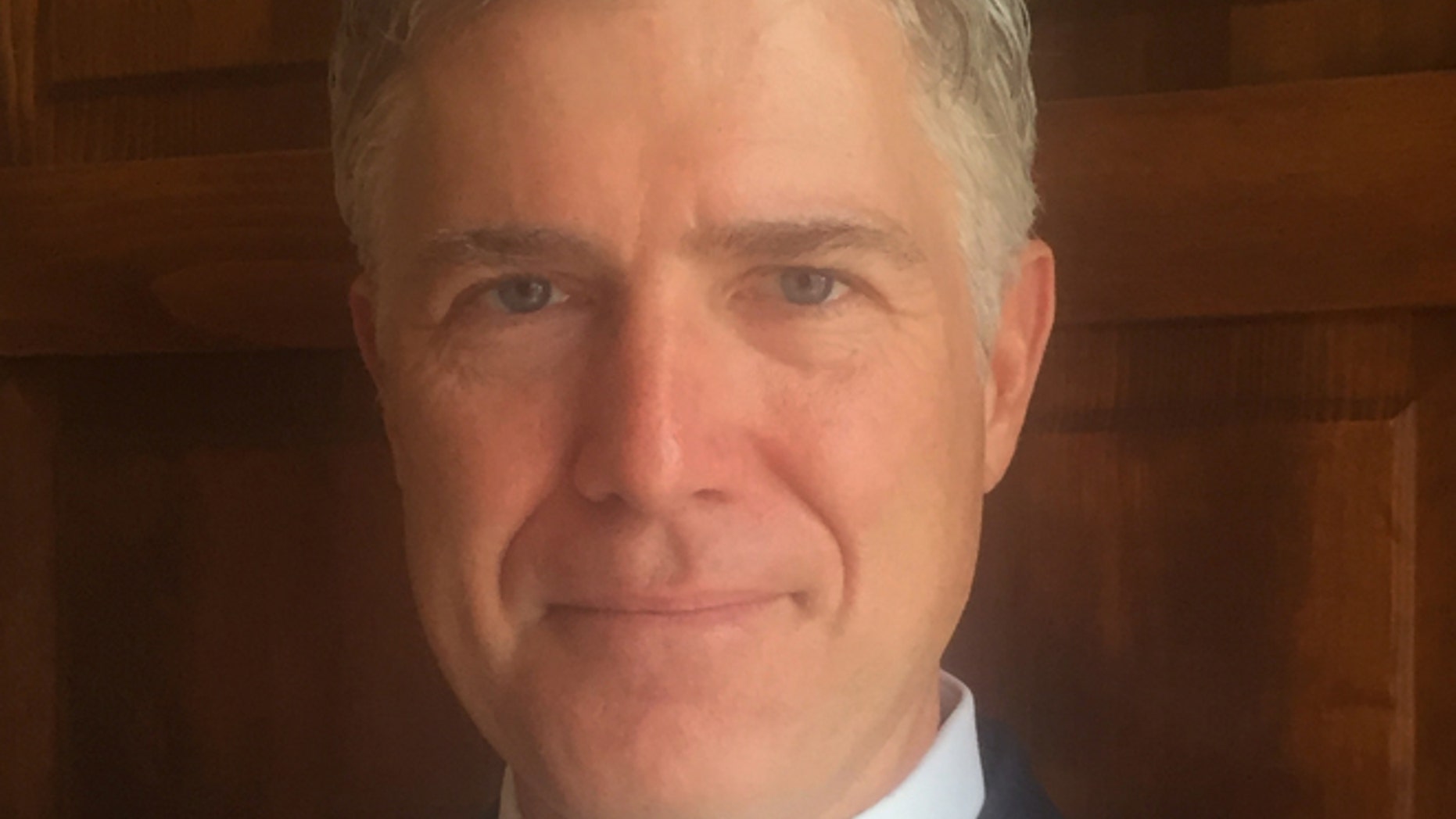 BORN: 1967, in Denver, Colo.
FAMILY: Married to Marie Louise Gorsuch, with two teenage daughters. His mother is Anne Burford, the first female administrator at the EPA.
EDUCATION:
B.A., Columbia University, 1988;
J.D., Harvard Law School, 1991;
Doctorate in Legal Philosophy, University of Oxford, 2004.
CURRENT POSITION: U.S. Court of Appeals, 10th Circuit, from 2006-present
LEGAL EXPERIENCE:
Clerk for Judge David Sentelle of the United States Court of Appeals for the District of Columbia Circuit, 1991-92.
Clerk for United States Supreme Court Justice Byron White and Justice Anthony Kennedy, 1993-94.
Attorney at Kellogg, Huber, Hansen, Todd, Evans & Figel in Washington, D.C., 1995-2005; partner.
Deputy associate attorney general, Department of Justice, 2005-06
MAJOR DECISIONS:
Gorsuch ruled against the Obama administration in two religious liberty cases: In Hobby Lobby v. Sebelius and Little Sisters of the Poor v. Burwell.
In  Riddle v. Hickenlooper, Judge Gorsuch also agreed that Colorado campaign finance law unconstitutionally permitted major party donors to make two contributions per election cycle while minor candidates could only receive one contribution.