Bin Laden Files Largest Terror Intelligence Find Ever, Security Adviser Says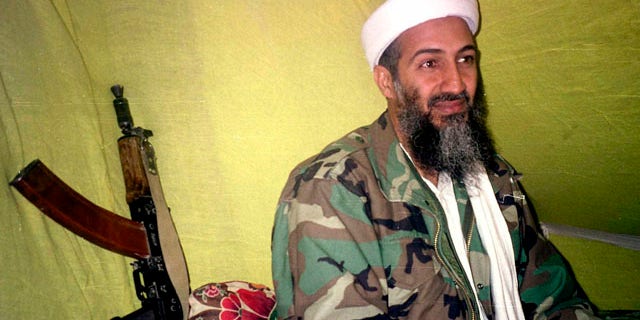 NEWYou can now listen to Fox News articles!
The files obtained from Usama bin Laden's compound amount to the largest intelligence find ever from a terror leader and show bin Laden was playing an active role in Al Qaeda from his Pakistan hideaway, National Security Adviser Tom Donilon said Sunday.
In an interview with "Fox News Sunday," Donilon said the trove of files seized last week after bin Laden was killed is "the size of a small college library."
"The size is quite notable. It's the largest cache of intelligence information from a senior terrorist that we know of," he said.
Though he would not say whether it's yielded any hard leads, Donilon and others said the evidence challenges the notion that bin Laden was a mere figurehead before he was killed last week.
"Usama bin Laden was not just a symbolic leader of Al Qaeda. In fact, he had operational and strategic roles that he was playing," he said.
The information suggests bin Laden played a strong role in planning and directing attacks by Al Qaeda and its affiliates in Yemen and Somalia. And he was apparently determined to strike the United States again.
"This collection represents the most significant amount of intelligence ever collected from a senior terrorist," another senior intelligence official said. "The materials reviewed over the past several days clearly show that bin Laden remained an active leader in Al Qaeda, providing strategic, operational and tactical instructions to the group. Though separated from many Al Qaeda members who are located in more remote areas of the region, he was far from a figurehead. He was an active player making the recent operation even more essential for our nation's security."
The official said the records show he directed tactical details and encouraged plotting from the compound.
"The materials show that bin Laden remained focused on inspiring and engineering international terrorism and specifically on attacking the United States," the official said.
Officials revealed several days ago that the evidence shows bin Laden was plotting an attack on U.S. trains to mark the decade passed since the Sept. 11, 2001, attacks. That planning was more aspirational than concrete, counterterrorism officials noted, adding that they have no recent intelligence pointing to an active plot for such an attack.
The trove of collected information includes computer files, printed materials, handwritten documents and other records. Analysts continue to comb through it for clues that could help the U.S. as it continues to track down other terror leaders.
"The war against al Qaeda and its affiliates continues," the senior intelligence official said.
In a statement, CIA Director Leon Panetta said, "The material found in the compound only further confirms how important it was to go after bin Laden."
Already the Afghan Taliban has warned that bin Laden's death will only boost morale of insurgents battling the U.S. and its NATO allies. Al Qaeda itself vowed revenge, confirming bin Laden's death for the first time Friday, but saying that Americans' "happiness will turn to sadness."
Intelligence officials said the statement was interesting because no new leader was announced, suggesting that Al Qaeda may still be shuffling in the aftermath of bin Laden's death.
The government also released five video clips, offering the first public glimpse at bin Laden's life behind the walls of his compound in suburban Pakistan.
The government-selected clips also provide an opportunity for the U.S. to paint bin Laden in an unflattering light to his supporters. The videos include outtakes of his propaganda films and, taken together, portray him as someone obsessed with his own image and how he is portrayed to the world.
One of the movies shows bin Laden, his unkempt beard streaked in gray, sitting on the floor, wrapped in a brown blanket and holding a remote control. He flipped back and forth between what appears to be live news coverage of himself. The old, small television was perched on top of a desk with a large tangle of electrical wires running to a nearby control box.
In another, he has apparently dyed and neatly trimmed his beard for the filming of a propaganda video. The video, which the U.S. released without sound, was titled ""Message to the American People" and was believed to be made sometime last fall, a senior intelligence official said during a briefing for reporters, on condition that his name not be used.
Bin Laden "jealously guarded his image," the official said.