Bill Clinton should have resigned after Lewinsky affair, New York Democrat says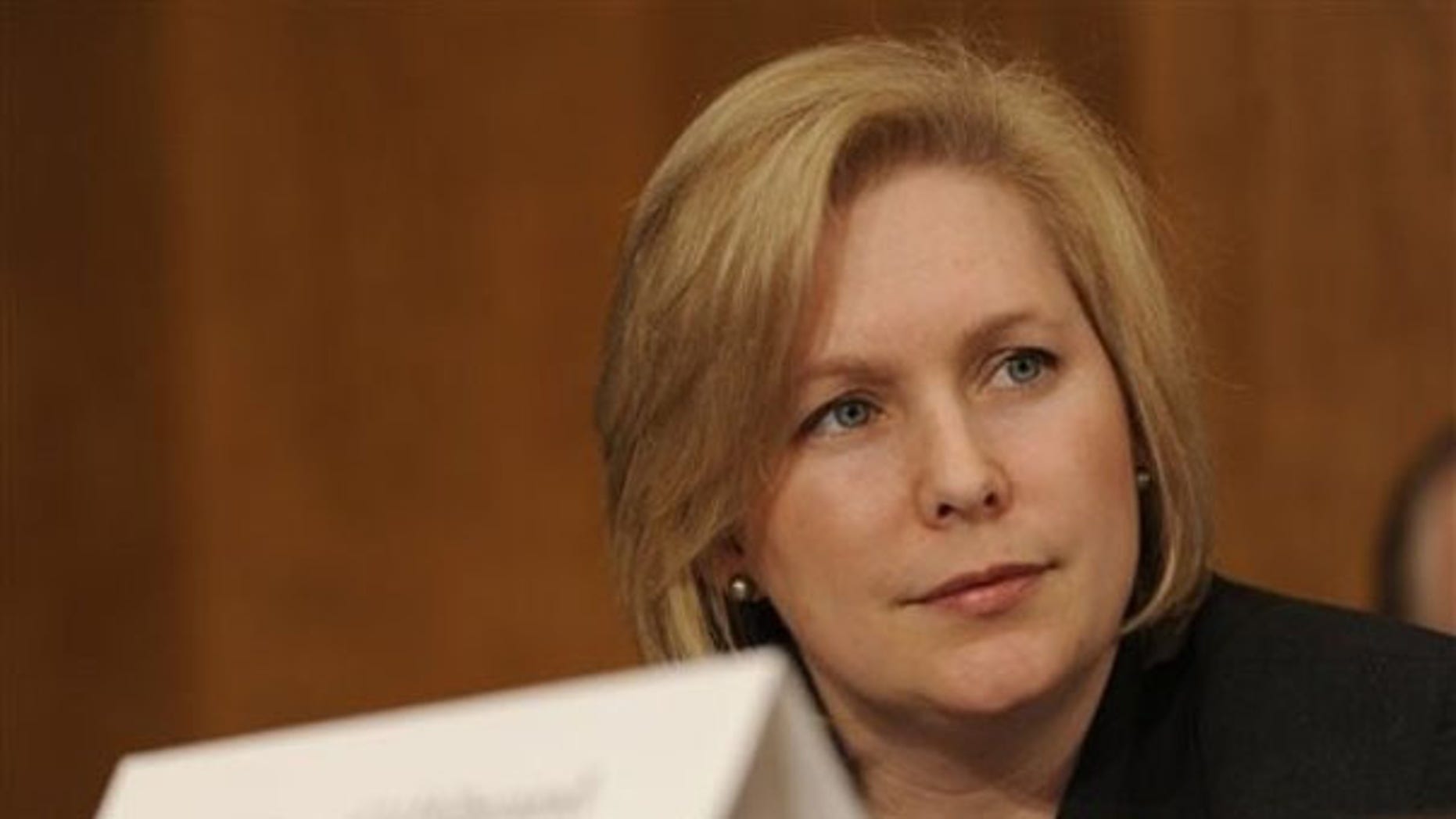 Recent news about prominent men facing allegations of sexual misconduct apparently has some Democrats reassessing the presidency of Bill Clinton.
The second-guessers include at least one Democrat who has long been considered a Clinton supporter.
On Thursday, U.S. Sen. Kirsten Gillibrand, D-N.Y., asserted that, in retrospect, Clinton should have resigned from the presidency after the disclosure of his extramarital affair with intern Monica Lewinsky.
"Yes, I think that is the appropriate response," Gillibrand told the New York Times, when asked if Clinton should have left the White House.
"Yes, I think that is the appropriate response."
Gillibrand's remarks were reported on the same day that House Minority Leader Nancy Pelosi, D-Calif., and other prominent lawmakers from both sides of the aisle on Capitol Hill called for U.S. Sen. Al Franken, D-Minn., to face a Senate ethics investigation into his 2006 conduct with a Los Angeles radio host during a USO tour.
On Thursday, Gillibrand announced that she would donate $12,500 she received from Franken's political action committee to Protect Our Defenders, a group working to end rape and sexual assault in the U.S. armed forces, the Hill reported.
Gillibrand's comments Thursday made her the most prominent Democrat to link this year's increasingly low tolerance for mistreatment of women to the Clinton years. The senator noted, however, that sexual misconduct was regarded less harshly in the 1990s than today.
The senator added that perhaps President Donald Trump's past behavior and comments about women also deserve more scrutiny.
"And I think in light of this conversation, we should have a very different conversation about President Trump, and a very different conversation about allegations against him," she said.
Gillibrand has been a U.S. senator since 2009, after serving in the U.S. House of Representatives.
On Wednesday, Gillibrand and U.S. Rep. Jackie Speier, D-Calif., introduced legislation to improve the prevention and reporting of sexual harassment on Capitol Hill, PBS NewsHour reported.