As Obama Meets With Prime Minister, Lebanese Government Collapses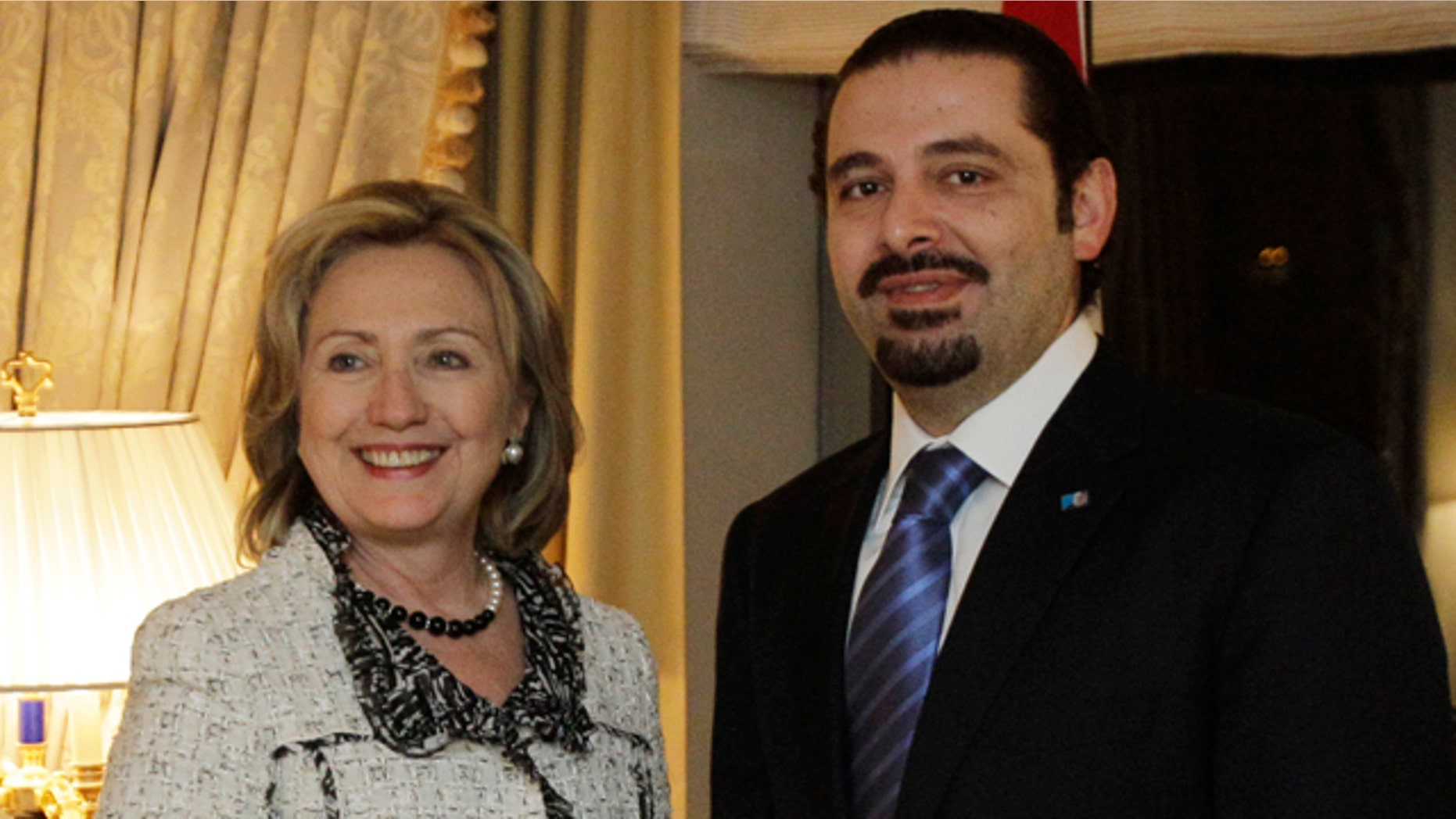 As Lebanese Prime Minister Saad Hariri was meeting with President Obama on Wednesday, his year-old unity government was collapsing after Hezbollah ministers resigned from the Cabinet over a U.N.-backed tribunal investigation that will likely indict one of their own members.
The White House said in a statement the president praised Hariri for his steadfast leadership and efforts to reach peace, stability and consensus in Lebanon.
"The efforts by the Hezbollah-led coalition to collapse the Lebanese government only demonstrate their own fear and determination to block the government's ability to conduct its business and advance the aspirations of all of the Lebanese people," the statement said.
Secretary of State Hillary Clinton sharply criticized the 11 ministers for quitting.
"We view what happened today as a transparent effort by those forces inside Lebanon as well as interests outside Lebanon to subvert justice and undermine Lebanon's stability and progress," she said.
Hariri made no public comment after the Oval Office visit and immediately departed for France to consult with President Nicolas Sarkozy before returning to Beirut, according to a Lebanese official who spoke on condition of anonymity to discuss sensitive diplomatic moves.
The Lebanese official said Hariri was pleased with Obama's expressions of support.
Hezbollah ministers and their allies are angry about the U.N.-backed tribunal investigating the 2005 assassination of former Prime Minister Rafik Hariri, father of the current prime minister.
Hezbollah, which is back by Iran and Syria, has denounced the tribunal, which is widely expected to name members of Hezbollah in upcominglder Hariri's efforts in the last months of his life to reduce Syrian influence in the country. A string of assassinations of anti-Syrian Lebanese politicians and public figures followed his murder.
State Department spokesman P.J. Crowley said it was unclear whether Syria had a role in the collapse of the Lebanese coalition government.
"Syria has a history of interfering in Lebanese affairs, but I just don't know at this point, you know, whether there was a hidden hand behind this," he said.
Experts say there is a risk of sectarian violence in Lebanon now and the broader regional concern may be the threat of outside influences, which led to a devastating war between Hezbollah and Israel in 2006.
"Iran to Syria to Hezbollah, that's most problematic and that means Iran -- to the extent that it has Syria as a partner that's willing to do this -- has an ability to jeopardize Israel's security at any given moment," Michael O'Hanlon of the Brookings Institution told Fox News.
One Lebanon expert calls this a bold move by Hezbollah and Iran to test the capacity of the Obama administration to find allies both in the region and in the U.N. Security Council. The U.N. would be where the U.S. could turn for a resolution to try to disarm Hezbollah.
Fox News' Mike Emanuel contributed to this report.