As Obama Holds Jobs Summit, Frustrated Left Complains About Slow Growth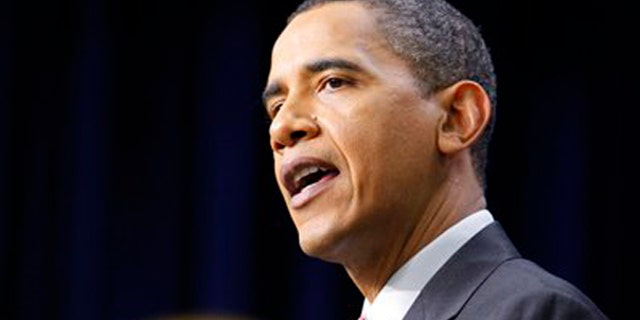 After challenging a group of corporate executives, union leaders and academics to help him take action on creating jobs, President Obama concluded a jobs summit he hosted Thursday by saying some of the ideas generated can be "immediately" adopted by his administration.
Obama said that other ideas will become part of legislation for Congress to consider.
While Obama acknowledged skepticism over the ability of the jobs summit to produce results, the president claimed progress toward an economic recovery -- even as the left wing of his party accused his administration of not doing enough to increase employment.
Obama sought fresh ideas from the 130 corporate executives, small business owners and labor leaders who attended the jobs forum. The president said the leading question of the day is "how do we get businesses to start hiring again."
After his opening remarks, the group broke into smaller study groups. Then Obama addressed the entire group again at day's end.
The pressures to create jobs is coming from all sides -- businesses would like the White House to focus on free trade, Democrats on Capitol Hill on a jobs bill and many in the American public are narrowing in on deficit spending.
But the jobless figure, a whopping 10.2 percent and expected to rise, is causing a lot of anxiety for Democratic lawmakers up for re-election in 2010, who realize that if it doesn't turn around, they too could be out of a job.
Those lawmakers, including members of the Congressional Black Caucus, are beginning to voice their complaints about the administration's pace of efforts tackling the unemployment rate.
The CBC, in particular, says Obama officials have not done enough to address the severe economic problems in the black community. Rep. Maxine Waters, D-Calif, reportedly issued a warning Wednesday that the 43 members of the caucus are planning to vote with the GOP to derail a number of Democratic bills if it isn't addressed.
"Today, we are here to reaffirm our commitment to be forceful advocates for the voiceless, and insist that all of the resources of the government, whether they be through financial assistance programs or federal contracting, exhibit a basic fairness and equality that historically has not existed," Waters said in a written statement.
"And we commit to using all of our resources as a collective body to be sure that this is done," she added.
On Wednesday, 10 CBC members boycotted a House Financial Services Committee vote on a financial overhaul bill -- one that still passed.
In an interview with USA Today, the president dismissed CBC's criticism.
"I will tell you that I think the most important thing I can do for the African-American community is the same thing I can do for the American community, period, and that is get the economy going again and get people hiring again," the president told the newspaper.
Republicans staged their own jobs forum across town, inviting a team of mostly conservative economists to a round-table discussion.
"I don't think there is a moment to lose. I think we have to move aggressively toward policies that actually promote jobs. And so far what's been tried hasn't worked very well," said Lawrence Lindsey, a top economic adviser early in the administration of President George W. Bush. Lindsey was also in attendance at the administration event.
Douglas Holtz-Eakin, a former head of the Congressional Budget Office who had been 2008 Republican nominee Sen. John McCain's chief economic adviser, said that the single best thing Obama could do to create jobs was "to reverse course on a dangerous agenda of debt-financed spending, crippling regulation, expensive mandates, and intrusive government expansion."
And Republican leader Newt Gingrich, former speaker of the House, was hosting his own job forum, called "The Real Jobs Summit," in Mississippi, just one day after he held one in Ohio.
Hundreds turned out at a downtown hotel in Cincinnati to hear Gringrich promote cutting taxes and reducing government spending.
The Associated Press contributed to this report.