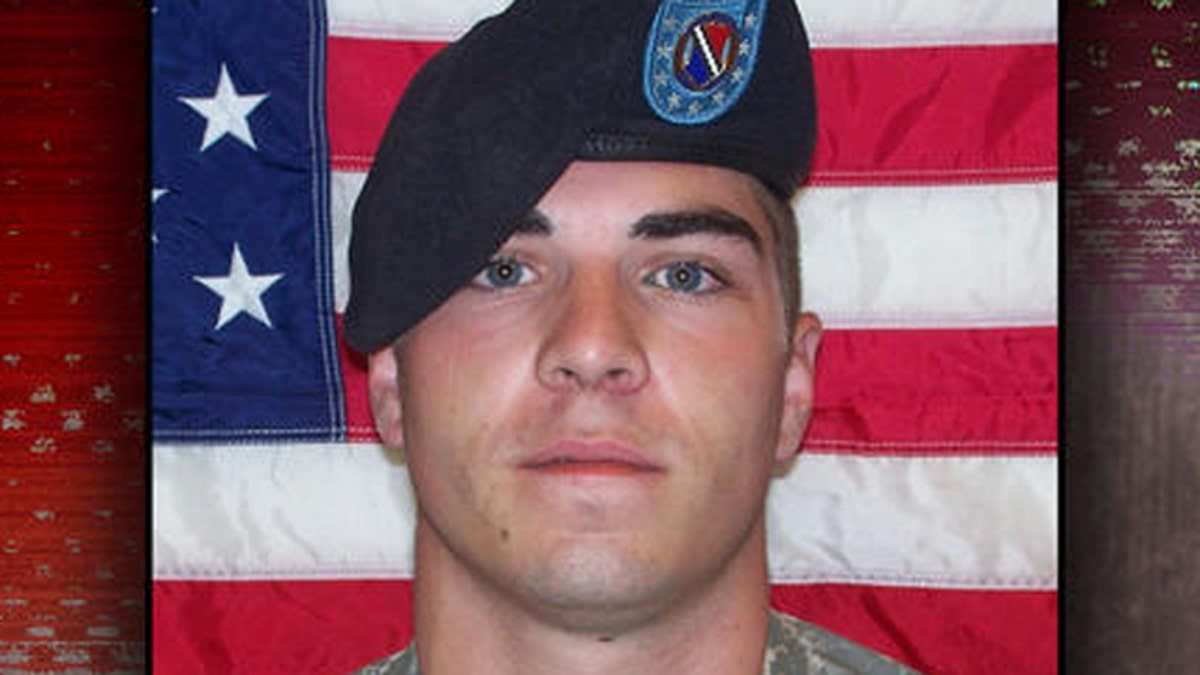 The U.S. Army is apologizing for any "distress" caused by a German newspaper's publication Monday of photos depicting U.S. Army soldiers posing with a dead Afghan man, the basis of a court-martial against five soldiers connected to the murders of three Afghan civilians last year.
"Der Spiegel published photographs depicting actions repugnant to us as human beings and contrary to the standards and values of the United States Army. We apologize for the distress these photos cause," the Army said in a statement.
"These court-martial proceedings speak for themselves. The photos appear in stark contrast to the discipline, professionalism and respect that have characterized our soldiers' performance during nearly 10 years of sustained operations," the statement continues.
The photos, which went out to Der Spiegel's online subscribers on Sunday and its print publication on Monday, shows U.S. Army soldiers posing next to the corpse of an man moments after he was killed.
According to the magazine, two soldiers from the 5th Stryker Brigade, 2nd Infantry Division, posed separately next to the corpse of Gul Mudin, an Afghan civilian killed by members of the unit on Jan. 15, 2010. The two photos are among hundreds used as evidence in the case.
Spc. Jeremy N. Morlock of Wasilla, Alaska, seen in one of the pictures, has already pleaded guilty and is awaiting sentencing scheduled for Wednesday.
According to reports, Mudin was walking toward the soldiers when Morlock threw a grenade to create the impression soldiers were under attack. Pfc. Andrew H. Holmes of Boise, Idaho, who is also in the photo squatting next to Mudin's body, reportedly shot at Mudin after the grenade went off. Others also began shooting and two other Afghan civilians were killed.
Der Spiegel noted that Holmes' attorney claims the private was operating under orders, unaware of the alleged set-up, which supposedly involved other soldiers as well.
The Army said it can not comment on the photos and the men are presumed innocent until proven guilty. But it reasserted its commitment to "adherence to the law of war and the humane and respectful treatment of combatants, noncombatants and the dead."
"Soldiers who commit offenses will be held accountable as appropriate," the statement said.
Click here to read FoxNews.com's original reporting on this story.