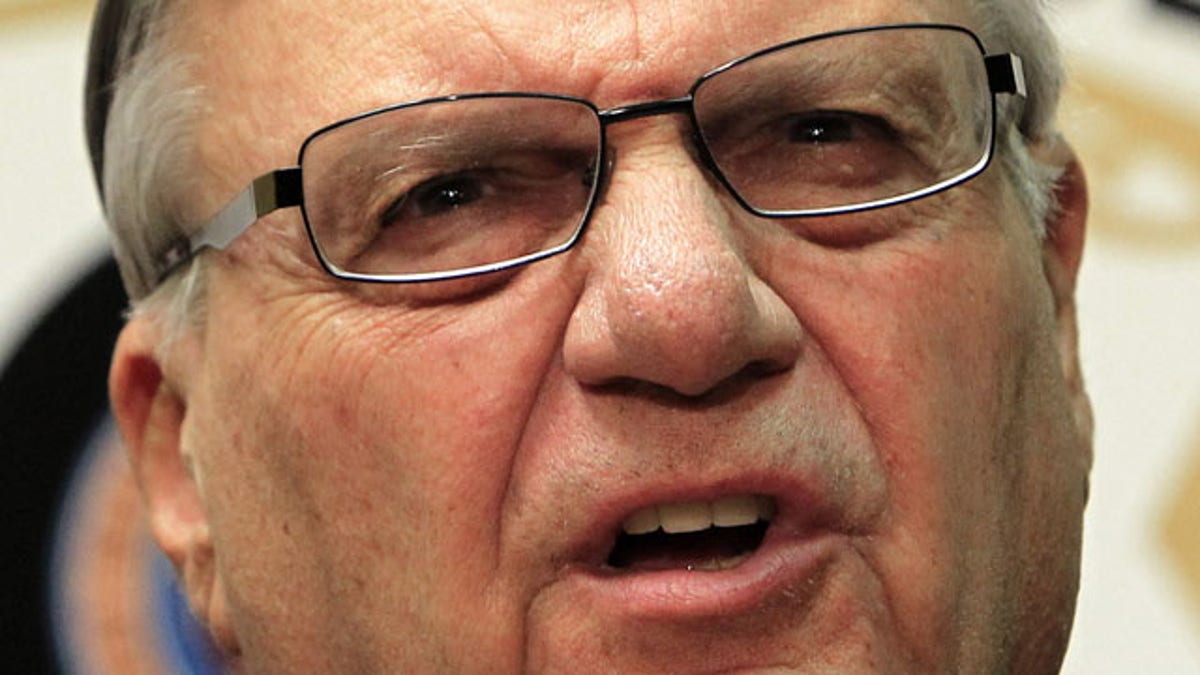 Arizona's controversial Sheriff Joe Arpaio announced this week he added $3.5 million to his campaign coffers last year – a personal best – as he hints he's again considering a run for governor.
The record haul was made possible mostly from out-of-state donors who supported the Maricopa County sheriff's enforcement tactics.
Critics of Arpaio tried unsuccessfully to force a recall election against him last year, a battle which his office claims cost him about $8 million.
But as he builds his war chest back up, he's vowing to run again, presumably for a seventh term but possibly for governor.
"Every four years, my supporters encourage me to run for governor," Arpaio said in a written statement. "Based on these fundraising numbers and knowing I could be competitive, I will have to give it serious consideration."
Following that statement, conflicting reports emerged over his actual interest in running for governor. Should he decide to, the filing deadline is the end of May.
Arpaio, who is facing huge compliance costs from a court ruling that found his office had racially profiled Latinos, recently demanded the federal government fork over close to $38 million. Arpaio says Washington is to blame for providing his deputies with faulty immigration enforcement training.
In a letter to U.S. Attorney General Eric Holder and U.S. Immigration and Customs Enforcement, the self-proclaimed 'toughest sheriff in America," demanded D.C. pick up nearly $30 million in compliance costs, $1.2 million in legal fees for defending the sheriff and more than $7 million in legal fees being sought by the lawyers who won the case.
"The federal government's failures (as set forth above) are the direct result of these expenditures," the sheriff wrote.
In May, U.S. District Judge Murray Snow ruled Arpaio's office singled out Latinos in its regular traffic and immigration patrols and that sheriff's deputies unreasonably prolonged the detentions of people who were pulled over. Arpaio disputes the finding and has appealed the decision.