Arizona congressional candidate rebuffs calls to drop out of race over decade-old rape allegation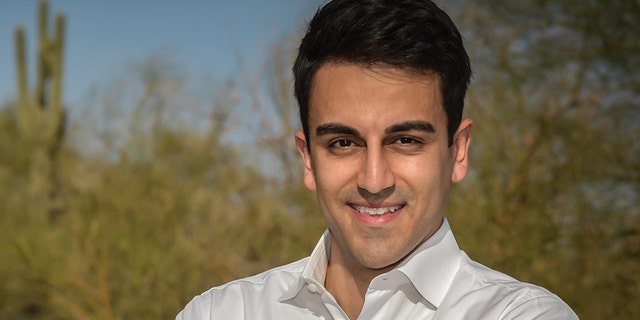 An Arizona Democratic congressional candidate has lost the support of local party officials after a decade-old rape allegation resurfaced.
Yahya Yuksel, an attorney, allegedly raped a 16-year-old girl while drinking at a friend's house in 2007. He was 17 years old at the time.
Yuksel is one of seven Democrats vying for the seat being vacated by Republican Rep. Martha McSally. The seat could be a critical pickup for Democrats in their national quest to take control of the House of Representatives.
Yuksel, who was never arrested for the alleged crime, has maintained his innocence and is brushing off calls to drop out. He told The Associated Press he did not rape anyone but did have consensual sex after drinking.
"They should attribute it to alcohol, but they cannot attribute it to violence, they cannot attribute it to disrespect or breaking the law," he said.
In Arizona, consent cannot be given if a person is under the influence of alcohol or "other similar impairment of cognition and such condition is known or should have reasonably been known to the defendant," according to RAINN, the nation's leading anti-sexual assault organization. The age of consent in Arizona is 18.
According to a 2008 police report, the teenage girl made the accusation to a school guidance counselor and told police she ultimately did not want to press charges. She claimed she told Yuksel "no" repeatedly during the incident and eventually blacked out.
INDIANA ATTORNEY GENERAL ACCUSED OF SEXUALLY INAPPROPRIATE BEHAVIOR BY MULTIPLE WOMEN
The Arizona Daily Star reported that Yuksel filed a petition in Pima County Superior Court to hide the cover sheet of the report earlier this year, but it was denied.
He also blamed his opponents for the fallout from the allegation.
"I think it was my opponents that, you know, looked into me, and they couldn't kill my dreams so they tried to assassinate my character," he told KGUN-TV.
The Pima County Democratic Party last week took the rare move of voting to withdraw support from Yuksel. His information has also been removed from its website, which features the other six Democrats vying for the seat.
"He has demonstrated, and his campaign has demonstrated, that he is not ready to represent CD2 in Congress," Chair Jo Holt told The Associated Press.
RAPE KIT ACCESS WOULD EXPAND UNDER BIPARTISAN BILL AS VICTIMS SEEK 'CARE AND JUSTICE'
Billy Kovacs, one of Yuksel's opponents, commended the Pima County Democrats for its actions. He praised the party for "adhering to the core values of our party and standing with survivors of sexual assault."
"This unpreseidented [sic] step taken by the executive committee stands as a reminder that we are stronger together when we listen, and we [believe women]," he said in a tweet.
Democratic candidate Mary Matiella said Yuksel's comments during a press conference "left many constituents and sexual assault victims rightfully overwhelmed with grief and anger."
"Today, I choose to stand with the 1 in 6 American women and the 1 in 33 men who will be victims of sexual assault in their lifetime. I stand with the victims who speak out and also those who are unable," she said in calling for Yuksel to drop out of the race.
A grassroots organization called Represent Me AZ rescinded an invitation for Yuksel to speak at a recent candidate forum and called on him to drop out of the race.
PEDOPHILE CAN RUN FOR OFFICE IN VIRGINIA THANKS TO MCAULIFFE DECISION RESTORING FELONS' RIGHTS
"Until Yahya takes responsibility for his actions in a meaningful way, and his campaign and supporters stop attacking those who are demanding it, we cannot legitimize this Candidate," Marion Chubon, the group's president, said in a lengthy Facebook post.
Yuksel told KGUN he didn't need his party's support because he was confident he could win over Republicans and independents in the general election who "see this as a fundamental breach of due process."
The other Democrats running for the seat are Matt Heinz, Ann Kirkpatrick, Barbara Sherry, Bruce Wheeler, Kovacs and Matiella. The Republicans are: Brandon Martin, Danny "DJ" Morales, Lea Marquez Peterson and Casey Welch.
The Associated Press contributed to this report.