Angle Hammers Reid Over Economy as Las Vegas Unemployment Hits 15 Percent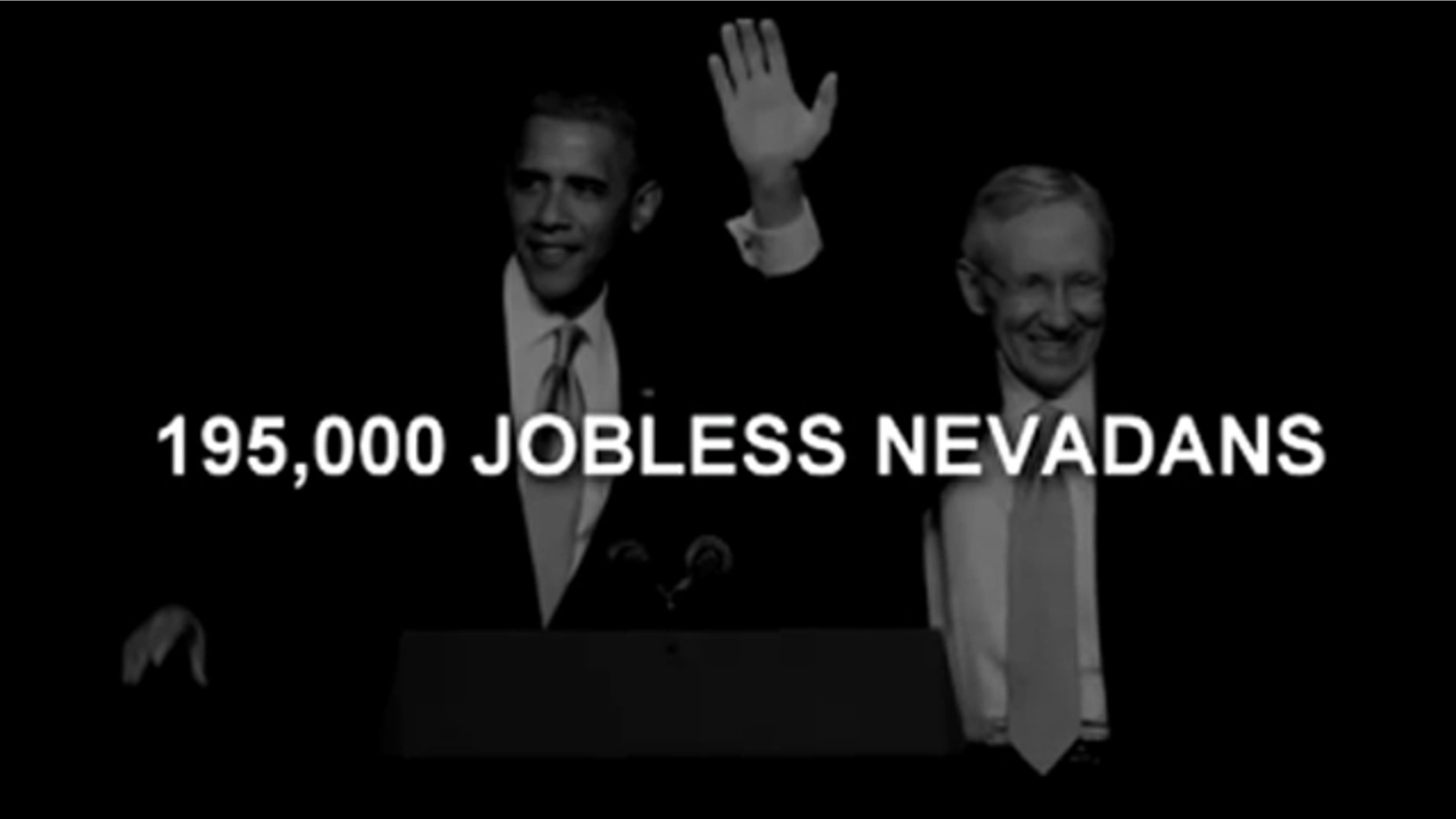 Republican Senate hopeful Sharron Angle went to work hammering Harry Reid for Nevada's economic straits over the weekend, following the release of new employment numbers which couldn't have come at a worse time for the Senate majority leader.
As President Obama swung by Las Vegas Friday night to rally support for the Democrat who is the prime target of Republicans this November, fresh economic data showed Nevada's jobless rate held at 14.4 percent, the worst in the nation. Reid might have been able to cast that as an improvement, since it marked the first time since January that number did not rise -- however, the jobless rate in the state's economic nerve center, Las Vegas, soared to a record high of 15 percent.
Angle's campaign released a statement overnight thanking Obama for his visit, claiming it helped her campaign raise $200,000 in online contributions.
"Unfortunately, you arrived in Las Vegas on the day it was announced that the city has 15 percent unemployment. The only person you have helped in Nevada is Sharron Angle in her campaign for Senate," spokesman Jarrod Agen said.
The Angle campaign's latest ad, which focused on Obama's visit, also highlighted the state's dire economic picture. The ad opens with clips of Obama's lofty campaign-trail promises and then shows the text: "Then Harry Reid and the president got to work."
The ad flashes quick stats about Nevada's high bankruptcy and foreclosure rate, as well as the fact that nearly 200,000 Nevadans were out of work in the last count.
According to RealtyTrac, one in 69 Nevada homes is in foreclosure - the highest rate in the nation by far.
Obama and Reid are making the case that things would have been worse if not for their actions and that it will take more time to turn around the economic situation.
"The work of bringing about actual change is so hard," Obama told the crowd Friday night. "I'm here to tell you Nevada, don't let anybody tell you that what you've done didn't matter."
Reid also claimed in an interview on MSNBC that "but for me we'd be in a worldwide depression."
With polls showing the Nevada race a pure toss-up, Reid continues to cast Angle as too extreme for Nevada voters. He calls her an ally of the special interests and an advocate for jettisoning government agencies and privatizing programs for the elderly and veterans that millions of Nevadans rely on.
Angle, who campaigned Thursday with former House Speaker Newt Gingrich, urged Reid to "man up" and accept his share of the blame for the state's economic woes.
The Associated Press contributed to this report.