Analysis: Winners and Losers in the Payroll Tax Cut Debate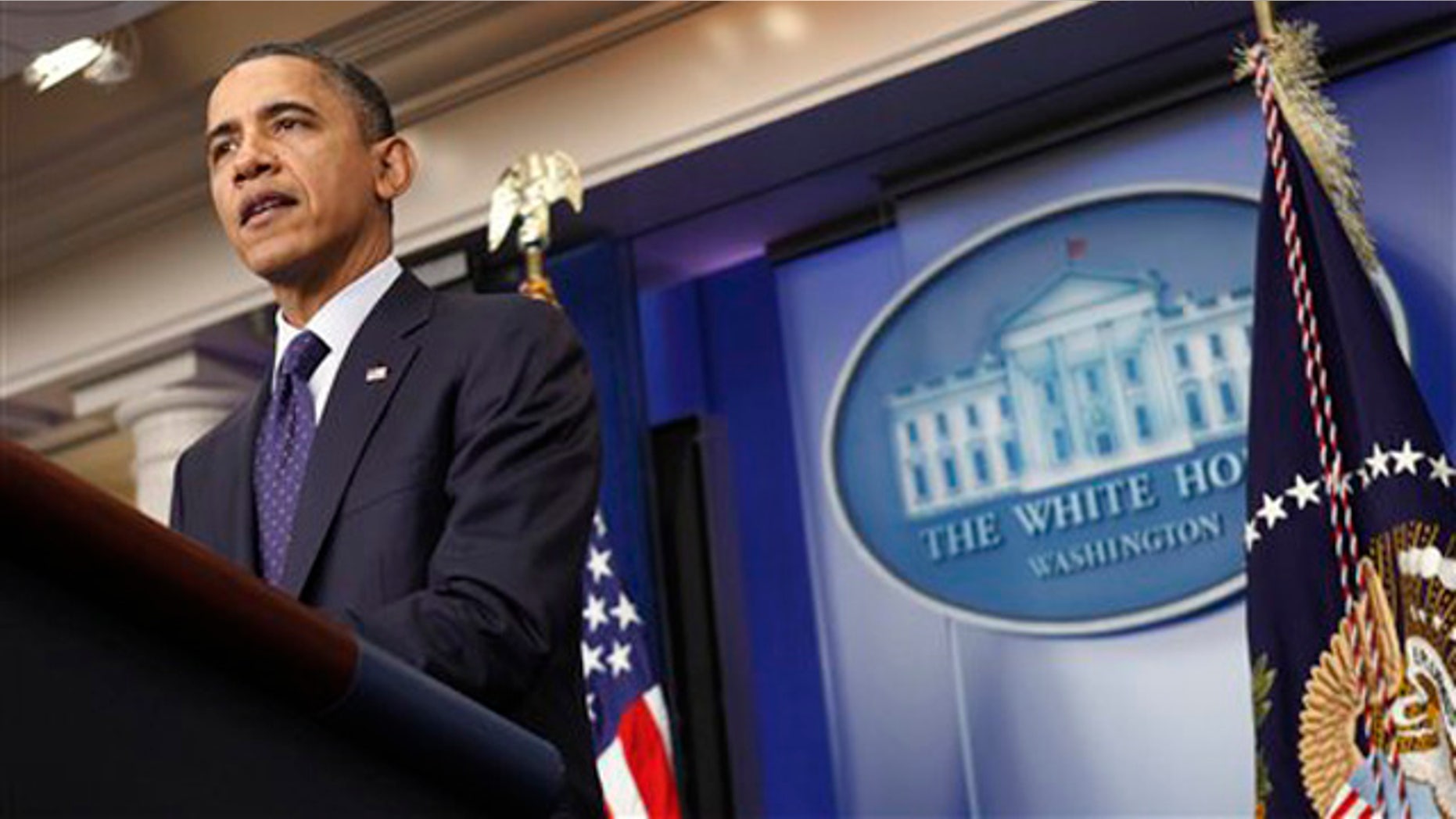 Though President Obama urged Washington this week to stop thinking about policy debates as a "contest between politicians," it's hard not to see winners and losers emerging from the latest dispute over the payroll tax cut.
In the simplest interpretation, House Speaker John Boehner caved. He backed down to Democratic demands that Congress immediately approve the Senate's two-month payroll tax cut extension, and return in 2012 to work out a yearlong agreement.
The more nuanced version of events, at least to hear Republicans tell it, is that the House GOP stood on principle but was fighting an uphill battle on the politics. Is that still a loss? In Washington, probably.
The following is glance at the winners and losers in Washington's latest last-minute deal:
Winners
President Obama and his social media operation: Much like during the 2008 campaign, Obama harnessed the power of the Internet to get what he wanted. After taking heat during the "Super Committee" process for not doing enough to prevent the deficit-cutting panel's failure, Obama this time got involved.
He called up Boehner and Senate Democratic Leader Harry Reid to try to work out a deal. And he kicked up an on-the-fly social media campaign to pressure House Republicans to extend the payroll tax cut. He solicited thousands of responses from Twitter, Facebook, YouTube and the White House site on what the tax cut would mean to average Americans.
In a bit of showmanship, he brought some of those individuals to the White House Thursday, where he shared their examples and once again urged the House to act.
Chris Niedermeier, a former Senate aide, credited Obama with intervening in the dispute and said, for this week anyway, he comes out on top.
Senate Republican Leader Mitch McConnell: The deal struck between House Speaker John Boehner and Senate Democratic Leader Harry Reid was essentially McConnell's proposal.
McConnell must have felt burned after House Republicans initially blocked the bill he and Reid pushed through the Senate Saturday with vast bipartisan support. But instead of throwing a fit, he waited until the House felt boxed in, then released a statement Thursday advising both sides that their goals were not mutually exclusive. The House could pass the Senate bill now, and also get the ball rolling on a formal negotiation process for a yearlong package. Within hours, that was the deal.
Though Democrats like to cast McConnell as a villain, even Reid had kind words for him on Friday.
"I also want to say that most everything we do around here is based on trust. That's how we get things done. And I want everyone to understand how much I appreciate Mitch McConnell sticking by the arrangement ... that we made," Reid said.
Reid: In a standoff between Reid and Boehner, Reid got his way. And he got to take a parting shot at the House Tea Party contingent in the process, saying the outcome proved the "voices of reason have prevailed."
House Minority Whip Steny Hoyer: In the Democratic leadership, Hoyer is among the more low-key members. But Hoyer had a moment Wednesday when he was cut off by the presiding Republican in the House while trying to call up the Senate bill. Hoyer might have known the Senate bill, at the time, was doomed. But the spectacle of Republicans walking away served his rhetorical purposes.
"You're walking away," Hoyer shouted on the floor. "Just as so many Republicans have walked away from middle-class taxpayers."
The American people: They got their tax cut. The payroll tax rate will stay at 4.2 percent, at least for another two months. It adds up to about $165 for a family making $50,000.
Losers
Freshman Republicans: Though the negotiations over the payroll tax cut were technically between Reid and Boehner -- and Boehner blinked first -- the outcome was a rebuke to the demands of his rank-and-file members, particularly Tea Party-aligned newcomers. Those members had insisted the House dismiss the Senate's stopgap tax cut bill after it was approved last Saturday.
The speaker gave them the bad news -- that he wanted the House to approve a version of that bill - only after striking the deal with Reid.
Those lawmakers were not happy.
Rep. Allen West, R-Fla., said he felt like "Charlie Brown when he goes up to kick the ball with Lucy."
"When we were told ... they wanted a one-year extension on this, and we came up with a plan ... then we go to kick the ball, and the ball moves and it becomes a simple two-month plan," he told Fox News. "You saw the politics of demagoguery trump policy and also principle in Washington, D.C."
Meanwhile, Democrats already are trying to use this outcome as a teachable moment for the Tea Party.
"This is a victory for middle-class taxpayers over Tea Party politics," Sen. Charles Schumer, D-N.Y., said in a statement.
Rep. Steve Cohen, D-Tenn., said "hopefully the Tea Party will learn from their experiences."
Boehner (with an asterisk): Boehner lost the standoff with Reid, and now faces a House GOP caucus frustrated that the speaker cut the deal without their initial consent. However, Boehner was able to ensure the vote went off without a hitch on Friday morning -- meaning no members were so insubordinate as to return to Washington just to blow up the process.
"I think that today he looks less powerful, but I think in the long term it really doesn't matter," said Brigid Harrison, political science professor at Montclair State University. "What's going to come out of this is he managed to get his caucus together, deliver this extension."
House Democratic Leader Nancy Pelosi: Of the major party leaders on Capitol Hill, Pelosi was probably the least integral to the deal. The proposal came from McConnell, and was worked out by Reid and Boehner. According to an account from a senior Democratic aide, the communication was between Boehner's office and Reid's office.
The American people: Sure, they got their tax cut. But until Congress can work out its remaining differences, it's just a two-month tax cut. And Americans had to endure yet another showdown that further erodes their already-shaken faith in Washington.
Democratic strategist Dan Gerstein said the whole affair was like watching two football teams nobody cares about.
"This is a classic example of Washington dysfunction and the lowering of standards," he said. "What are Congress' two big accomplishments this year? They didn't let the country default on the national debt, and they saved a small puny tax cut that's going to do nothing to grow the economy. That's why the American people are disgusted. ... No one's dealing with the big problems of our economy."