Already Facing Uphill Battle, Immigration Reform Could Be Doomed By Syrian Conflict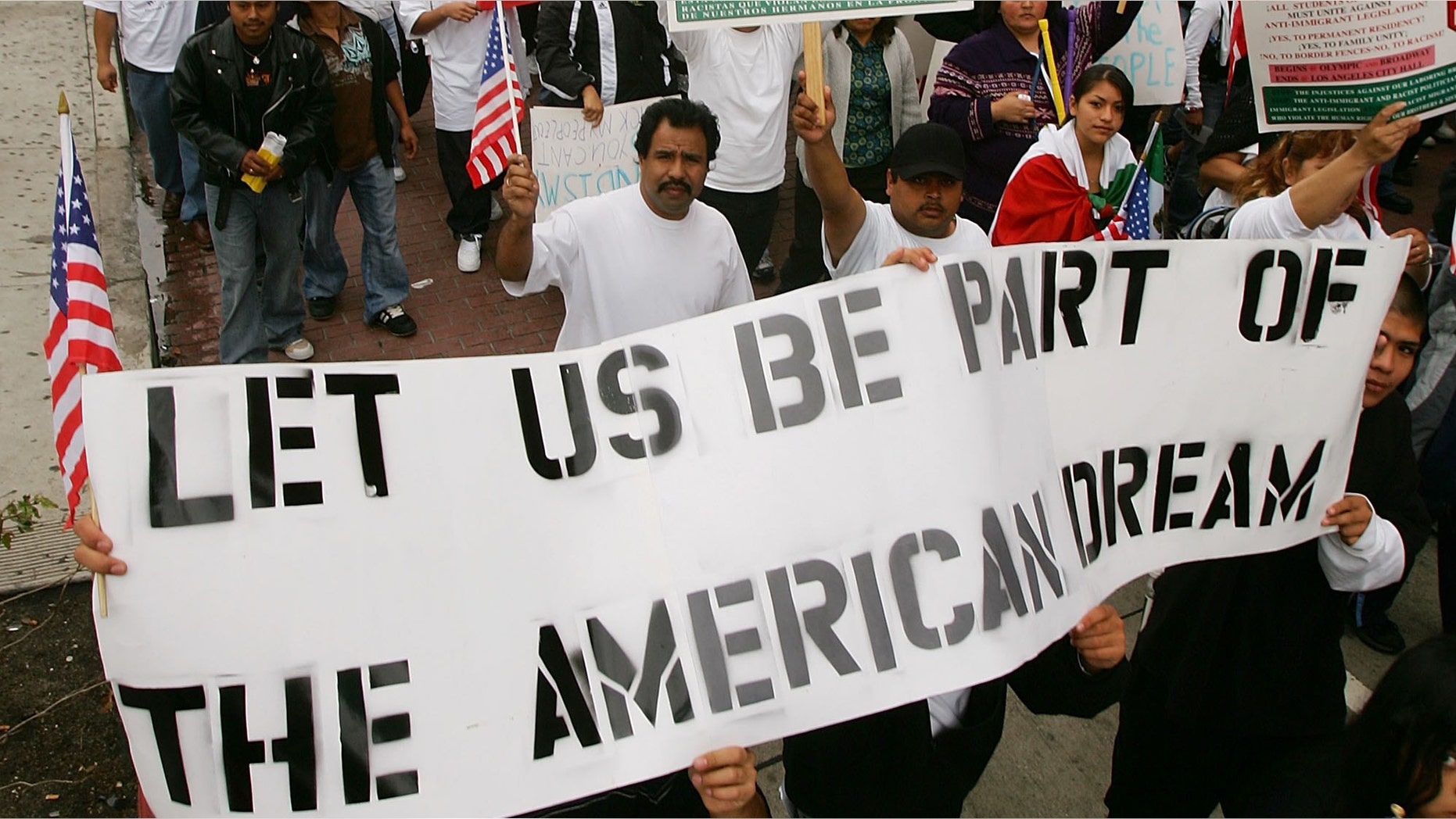 The differences among lawmakers over how to deal with immigration were clearly delineated, and the window for addressing them already closing, when Congress left for summer recess in August.
Now, with members of Congress set to take up the unexpected matter of whether to launch a military strike against Syria when they return on Monday, the likelihood that an immigration measure will pass this year seems remote, some experts said.
Even before the revelation that the Syrian government appeared to be behind an Aug. 21 chemical weapons attack on its people that left nearly 1,500 dead, momentum in Congress to overhaul the immigration system had slowed to a crawl.
A sweeping bipartisan Senate bill passed in late June that tightened border security and offered a pathway to legalization for many of the estimated 11 million undocumented immigrants, among other things. But in the House, where Republicans hold a majority, a conservative faction has vowed not to rubber-stamp the Senate version, and instead follow a separate, piecemeal approach with various bills instead an all-encompassing one.
Moreover, lawmakers are facing other divisive issues on the agenda when they return – the debt ceiling and the budget, what to do about funding for Obama's controversial Affordable Care Act, and the Voting Rights Act, parts of which were dropped by the U.S. Supreme Court.
"On a scale of one to 100, how optimistic am I that something will happen this year? Less than 50," said James W. Ziglar, who ran the nation's immigration system under former President George W. Bush and who now is a senior fellow at Migration Policy Institute.
"Given Syria, the budget and debt ceiling, and the restrictive legislative schedule, it's increasingly unlikely anything can get done this year," Ziglar said.
The House, he noted, has many hurdles to negotiate with each step a bill must take before it can come up for a full vote in the chamber. And each of those hurdles can take a long time to clear, if they get cleared at all, experts said.
Moreover, House Speaker John Boehner has vowed not to bring any immigration measure for a full vote without the approval of a majority of the GOP caucus, a rather high bar.
"You've got an uphill battle," he said.
Other experts believe some lawmakers may be using the tight legislative calendar and, now, the debate over Syria, as a way to avoid the uncomfortable, lightning-rod issue of immigration — essentially, kick the can down the road.
"It looks like a lot of excuses for not passing immigration reform," said Audrey Singer, a senior fellow at the Brookings Institution, a Washington, D.C., think tank. "But the pressure is on. I don't think this Congress wants to be blamed for not moving things forward on immigration."
Singer said although immigration efforts have been underway before —  such as in 2007, when Bush was heavily involved, and veteran political leaders Sen. John McCain, an Arizona Republican, and Sen. Ted Kennedy, a Massachusetts Democrat, spearheaded the work in Congress — and then failed, this time is different.
"We are not seeing a huge push against moving forward with immigration reform like we saw in 2007," Singer said. "That includes key people in leadership positions, who were talking about immigration reform in 2007 in not a positive way."
Anastasia Mann, a visiting associate for the Eagleton Institute of Politics at Rutgers University, said that this time, there is too large a groundswell of support for an overhaul to immigration — particularly the aspect that would bring many of the nation's undocumented immigrants out of the shadows.
"Business people need reform to happen, workers need this to happen," she said.
Obama administration officials, meanwhile, adamantly rejected the notion that immigration reform is in peril. They insisted President Obama is not giving up on immigration.
"An American president has to be able to walk, chew gum and juggle at the same time," Dan Pfeiffer, a senior adviser to Obama, told The New York Times. "The president and his team will do everything they can to implement his overall agenda while this [Syria] debate happens."
Frank Sharry, the executive director of America's Voice, a pro-immigrant lobby group that is regular contact with lawmakers over immigration reform measures, remained optimistic that a comprehensive could still pass before the end of the year.
"There's no question that the debate on Syria is going to take precedence now," said Sharry told the New York Times. "This is less about whether there's time. It's more about whether there's a will."