'Alicia Machado Effect'? Online voter registration searches surge in Latino areas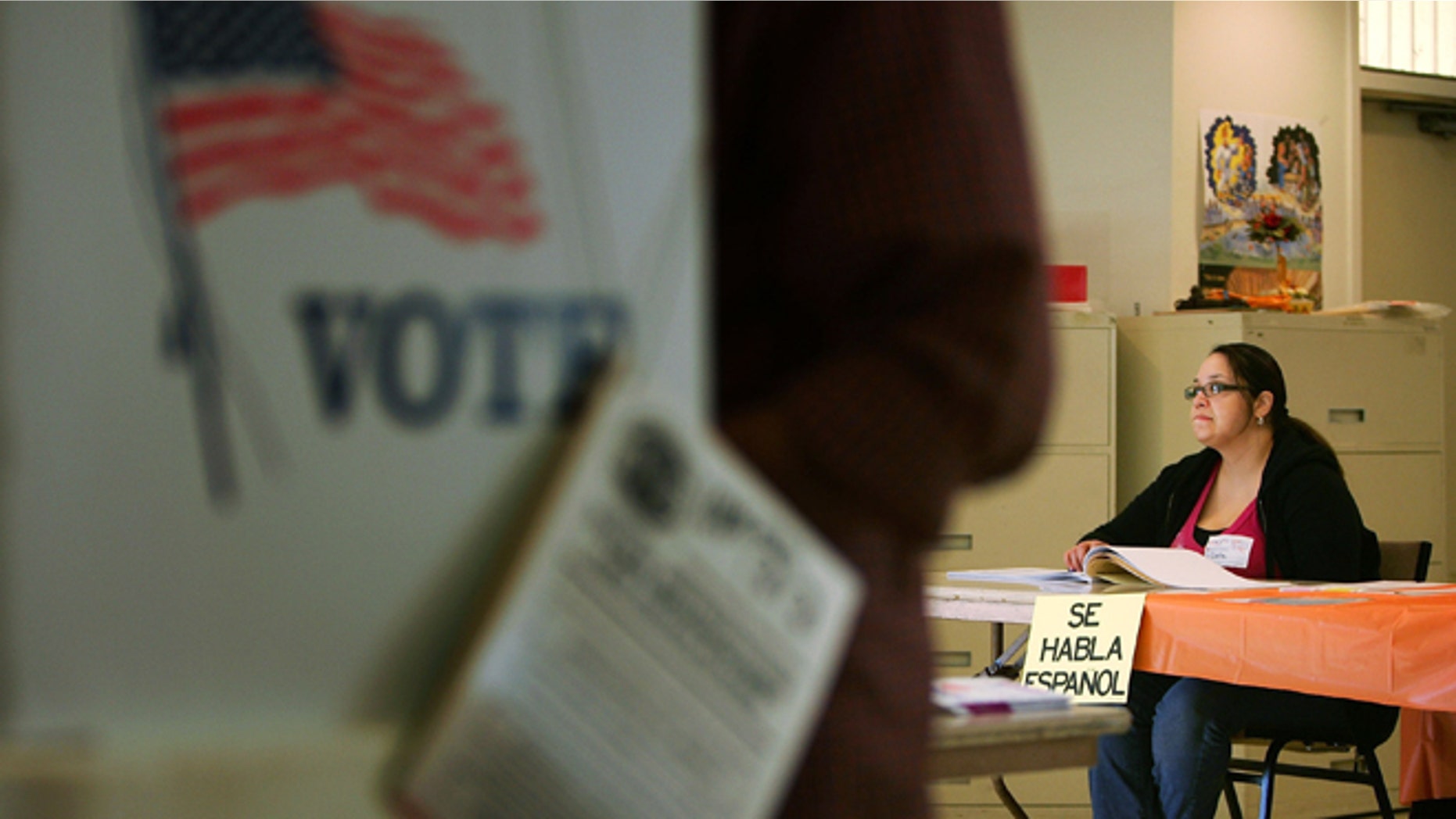 In what is being dubbed "The Alicia Machado Effect," Google Trends indicated that the company has seen a surge in searches for voter registration over the last week, with a disproportionately large portion of those searches coming from largely Hispanic areas.
By Wednesday night – two days after Democratic nominee Hillary Clinton name-checked Machado during the first presidential debate – all the areas that topped the list of voter registration searches were in heavily Latino markets in Texas, California, Nevada, Arizona and Florida.
And the trend appeared to be holding into Thursday.
It's unclear whether the plight of Machado – who was criticized by GOP nominee Donald Trump for gaining weight following her 1996 Miss Universe win and again on morning talk shows following this week's debate – is driving more Latinos to register to vote. But the trend reported by Google marks a large reversal from last month's registration searches, which were highest in predominantly white, Northern states – areas that typically have the highest voter turnout in presidential elections.
The Google search surge, however, does fit with anecdotal evidence that Trump's language – not just toward Machado, but on topics important to Latinos such as immigration – is driving more Hispanics to register to vote this election season.
"I'm confident Latino voter turnout will go up significantly," Housing and Urban Development Secretary Julíán Castro told Fox News Latino during the Democratic National Convention in Philadelphia. "We see it in the registrations that are happening in different states. I believe it can go into the 50s, and if that happens then particularly in swing states like Florida, Colorado Nevada and even Virginia, where there is a growing Latino population, Hillary Clinton will win those."
Latinos, however, have historically failed to show up in large numbers come Election Day.
In the 2012 presidential match-up between Barack Obama and Mitt Romney, less than half (48 percent) of registered Latino voters cast a ballot – a figure that has remained relatively unchanged over the last four presidential elections.
"Our weakness in this country is that in the past there have been Latinos who are eligible to vote who are not registered to vote," said Democratic Rep. Linda Sanchez of California. "The only way we're going to get the problems in our community addressed is to increase our numbers."