Ali Noorani: Republicans Want Sensible Immigration Policy. Are Candidates Listening?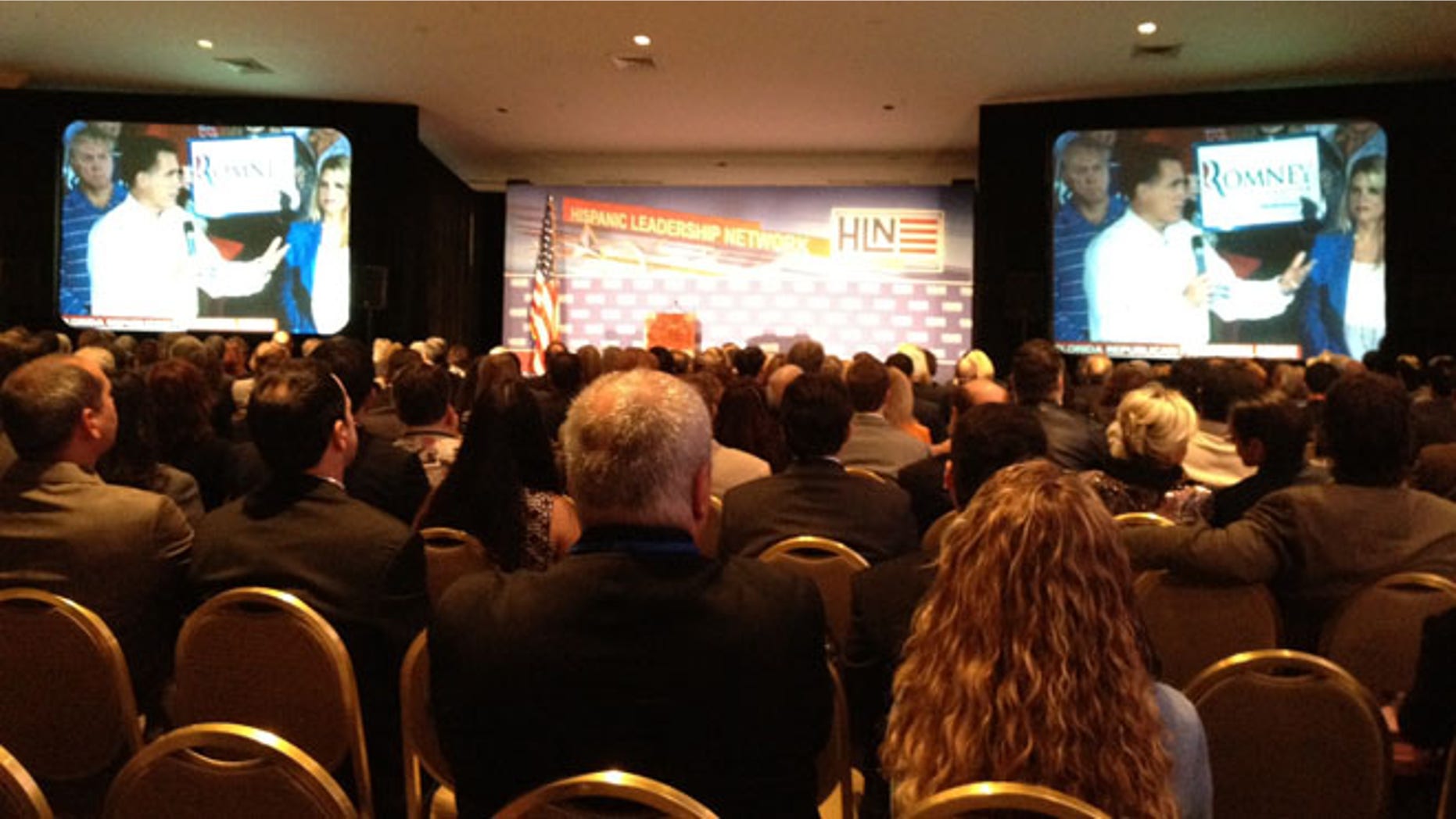 With the Florida primary days away, the Republican primary candidates have crafted immigration policies that are out of step with … wait for it … Republicans.
Compare the answers of four Republican presidential candidates:
•         "The answer is self-deportation, which is, people decide they can do better by going home because they can't find work here because they don't have legal documentation to allow them to work here."
•         "Under no circumstance can a path to citizenship be created which would allow those who have broken the law to receive precedence over those who patiently waited to become residents and citizens via the legal process."
•         "There are changes to the immigration system that we need—we should probably have temporarily a slowdown to get rid of this chain migration."
•         "I believe in the idea of amnesty for those who have put down roots and lived here, even though some time back they may have entered illegally."
That last one was incumbent candidate President Ronald Reagan, in 1984. Two years later, Reagan signed into law an immigration-reform bill that tightened security at the border with Mexico, threatened employers with strict penalties for hiring unauthorized workers — and legalized nearly 3 million immigrants who had entered the country before 1982.
Latina Candidate Forced to Withdraw over English Proficiency
How far GOP presidential candidates have come from Reagan's Christian, compassionate conservatism.  
These days, a majority of Republicans are more compassionate and realistic than the candidates: Multiple recent polls point to GOP voter support for reform that includes a path to citizenship for some unauthorized immigrants.
In a December 2011 Fox News poll, 57 percent of Republicans supported allowing "illegal immigrants"—using that language—to stay and one day qualify for citizenship, if they meet certain requirements. In a Pew Research Center poll released Dec. 6, 55 percent of respondents who identify as Republican or leaning Republican said a path to citizenship should at least share the spotlight with tougher security and enforcement.
And in a Univision/Latino Decisions poll in November 2011, 53 percent of Republicans said unauthorized immigrants should be allowed to stay in the U.S. and eventually qualify for citizenship—again, if they meet certain requirements.
For campaigns that are spending tens of millions of dollars, they seem to enjoy ignoring public sentiment.
Mitt Romney ("The answer is self-deportation…") implies that unauthorized immigrants, unable to find work in the United States because of a crackdown, will simply go home — never mind that many would have to leave families who are here legally, or that skilled immigrants of all kinds contribute to our economy.
Newt Gingrich ("Under no circumstance …") received criticism after suggesting that he wouldn't tear apart families by deporting people who have been here for more than 25 years. But the plan would only push the majority of unauthorized immigrants further underground.
Rick Santorum ("we should probably have temporarily an immigration slowdown …") has suggested that he would indeed separate families. Santorum calls himself a family-values candidate, but separating parents from their citizen children is not a family-values position.
Ron Paul has mixed reactions to the border fence, but as a congressman, he voted against the DREAM Act in 2010. Had the bill become law, it would have created a path to citizenship for minors who were brought to the country illegally by their parents, if they had clean records and met strict education or military requirements.
Each Republican has attempted to offer a kinder, gentler message to immigrants with the idea that new American voters care about the economy more than immigration reform. Well, you can have the best jobs plan in the country, and the warmest of immigration platitudes, but if you want to deport someone's family member or neighbor, getting that vote is a long slog.
Celebrities Who Were Once Undocumented
Two truths: Good policy makes good politics. And responsible immigration reform is consistent with Republican values of economic strength and family unity, even as the country prioritizes security.
The candidates for the presidential nomination should take these truths to heart, especially as they court voters in Florida where Latinos and Asians make up exactly one-quarter of the state's population, and make massive contributions to Florida's economy.
Republican voters ready sensible immigration solutions have been failed by their candidates.  America values immigrants and immigration; it is time candidates for President did the same.
Ali Noorani is the Executive Director of the National Immigration Forum Action Fund.
Follow us on twitter.com/foxnewslatino
Like us at facebook.com/foxnewslatino