Alabama's Bright, Roby face runoff election: A look at the congressional candidates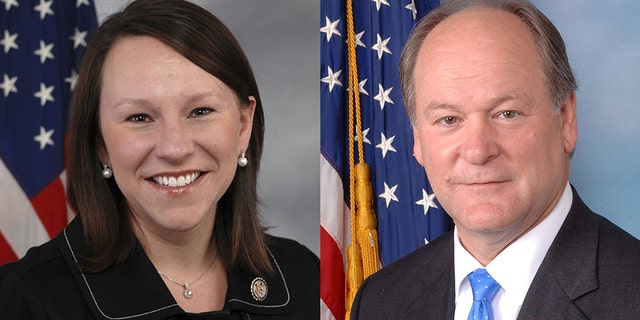 In 2016, GOP Rep. Martha Roby said Donald Trump's comments about women made him an "unacceptable" choice for president. Now, with Trump in the White House, Roby is fighting for her congressional seat.
Roby, who was first elected to Congress in 2010, faces a runoff election against former Rep. Bobby Bright, a Democrat-turned-Trump-supporting-Republican who once held that very seat.
In the June primary election, Roby garnered the most votes but could not secure enough to avoid a runoff with Bright. Whoever wins the July 17 runoff will face Democrat Tabitha Isner in the November general election.
The 2nd congressional district encompasses much of Montgomery and southeastern Alabama. Trump beat Democrat Hillary Clinton in Alabama with 62.9 percent of the vote, according to Fox News projections.
Read on for a look at both candidates ahead of Tuesday's election.
Martha Roby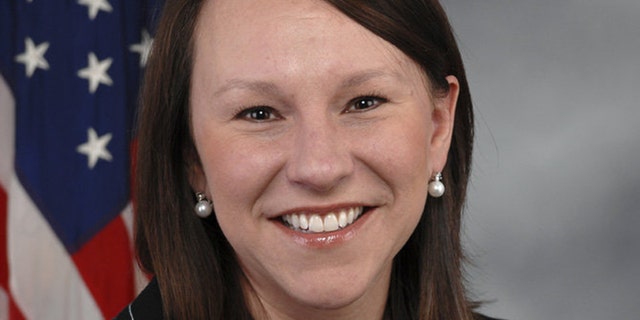 Rep. Martha Roby, 41, has represented Alabama's 2nd congressional district since 2011. She touts her record as a "strong advocate for the unborn, a champion for veterans and farmers, and an effective messenger for the conservative cause" on her campaign website.
Roby serves on the House Committee on Appropriations and the House Judiciary Committee.
Prior to her time in Washington, Roby was an attorney and a city councilwoman in Montgomery. She received a bachelor's degree in music from New York University before obtaining her law degree from Cumberland School of Law at Samford University.
When Roby first ran for Congress, she was pegged for the National Republican Congressional Committee's "Young Gun" program, The New York Times reported at the time. She beat first-term congressman Bobby Bright – who she is running against again.
Roby withdrew her support for Trump in 2016 after the infamous "Access Hollywood" tape surfaced.
FOX NEWS MIDTERM ELECTIONS HEADQUARTERS
"Donald Trump's behavior makes him unacceptable as a candidate for president, and I won't vote for him," Roby said in October 2016. "Hillary Clinton must not be president, but, with Trump leading the ticket, she will be."
Despite Roby's lack of support, Trump endorsed the incumbent congresswoman a few weeks before the runoff election, saying she's been "a consistent and reliable vote for our Make American Great Again Agenda."
Vice President Mike Pence also recorded automated calls for Roby distributed to district voters the weekend before the runoff. He called Roby a reliable vote for the Trump agenda and urged Alabamans to send her back to Congress.
During the campaign, Roby's positioned herself as a supporter of many of Trump's polices, including the building of a wall along the southern border.
"My record is a strong conservative record that I stand by, that I believe does accurately represent the principles and priorities of the people in Alabama's 2nd district – whether we're talking about the military or farmers or veterans, fighting for the unborn," Roby said at a campaign event, according to AL.com.
Bobby Bright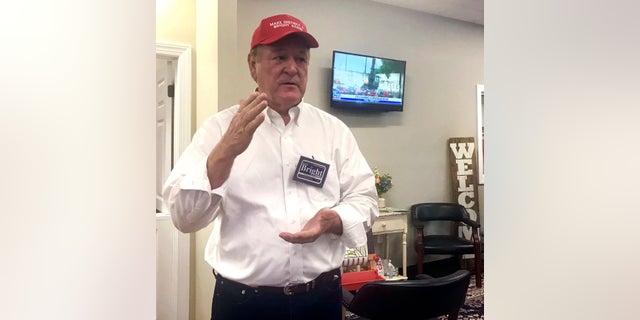 From 2009 to 2011, Bobby Bright, 65, represented Alabama's 2nd district in Congress; prior to that, Bright led the city of Montgomery as its mayor. In both positions, Bright served as a Democrat.
But since 2018, Bright has been a registered Republican. And he's banking on his voting record to prove he's been a conservative all along.
"I am a Republican. Get that clear and spread the word," Bright reportedly said at a recent campaign event. "I am a Republican and I am proud of it, and I've been voting conservatively all my life. My conservative record is stronger than hers."
"I will not let them taint me as a left-wing liberal," Bright has also said, according to the Montgomery Advertiser. "People know Bobby Bright. They know I'm conservative."
On his campaign website, Bright said was "an advocate for fiscal responsibility and sponsored a bill to balance the Federal Budget in order to cut wasteful spending" while he was in Congress.
Bright was raised by sharecroppers with 13 other siblings in Alabama, according to his campaign website. Before he was mayor, he worked as an attorney. He received degrees from Auburn University, Troy State University and Jones Law Institute.
TRUMP ENDORSES ALABAMA REP. ROBY DESPITE 2016 SNUB
While Roby's campaign website emphasizes her vision of "putting Alabama first," Bright's makes note of his "America First" policies.
"Bobby Bright agrees with President Trump that America must come first. We need to protect jobs in our own country and ensure our trade with foreign markets is beneficial to our interests and the issues at hand," his website said. "Bobby wants to work with President Trump to Drain the Swamp and give the power back to the people."
Like Roby, he also supports gun rights, anti-abortion policies and Alabama's farmers.
He's been criticized by Roby and her supporters for his 2009 vote for Rep. Nancy Pelosi as House speaker.
The Associated Press contributed to this report.