Air Force reportedly removes drone strike data from website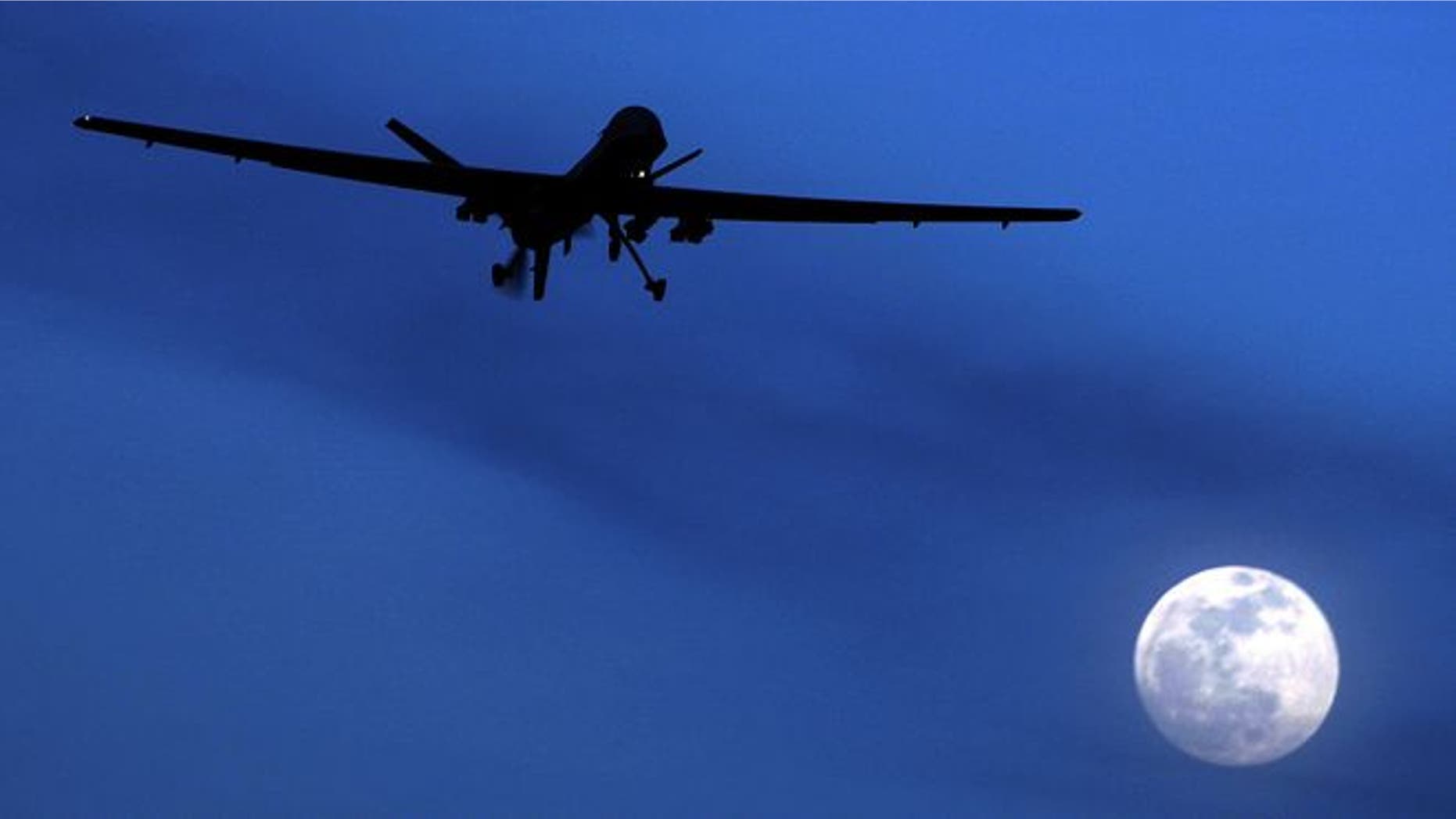 Amid a growing debate over U.S. policies for using drones, the Air Force has reportedly reversed its policy of sharing the number of drone strikes in Afghanistan and erased previously published statistics from its website.
The Air Force Times reports that the Air Force began publishing monthly data on airstrikes launched from remotely piloted aircraft in Afghanistan in October and made the statistics available in November, December and January.
The statistics report for February contained an "empty space" where the data on drone strikes had previously been and reports from previous months had been scrubbed of drone strike data, according to the paper.
Pentagon spokesman Cmdr. Bill Speaks told the Air Force Times the Defense Department was not involved in the policy change. Air Forces Central Command did not respond to a request for comment.
Over the last decade of war, remotely piloted drone Predators and Reapers have become a critical weapon to gather intelligence and conduct airstrikes against terrorists or insurgents around the world. They have been used extensively on the battlefields in Iraq and Afghanistan, as well as in strikes in Pakistan, Yemen and northern Africa.
The White House on Thursday said President Obama does not have the authority to use a drone to kill a U.S. citizen on American soil if the citizen is not engaged in combat.
Attorney General Eric Holder made the assertion in a letter to Kentucky Sen. Rand Paul, who held up the nomination of John Brennan as CIA director amid claims that the administration could use drones to target Americans suspected of terrorism.
Paul's filibuster challenging U.S. drone policies was met with criticism from fellow Republican Sens. John McCain of Arizona and Lindsey Graham of South Carolina, who chided Paul and defended the administration's drone policies on the Senate floor Thursday.
Their critiques of Paul's actions were acidic at times. McCain read approvingly from a Wall Street Journal editorial titled "Rand Paul's Drone Rant." McCain said Paul's reasoning did not match his "showmanship."
Click here for more from the Air Force Times.
The Associated Press contributed to this report.