After Government Shutdown, Ted Cruz Says He'll Donate Salary To Charity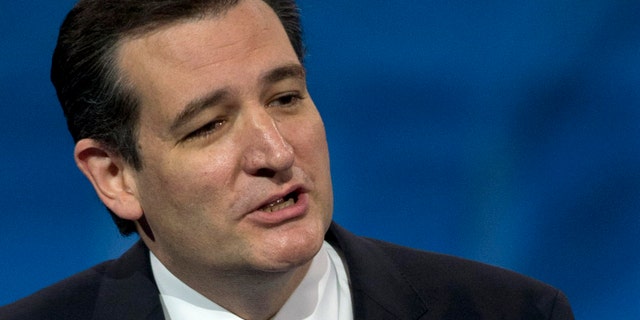 U.S. Sen. Ted Cruz said he will donate his salary to charity for each day the government is shut down during the standoff in Congress over federal funding and President Obama's health care plan.
Cruz announced his pledge in a statement Monday evening. On Friday, Cruz had told an Austin conference that he had not planned to forego his paycheck as a U.S. senator if the federal government shut down.
Cruz vowed to halt funding to the White House-backed health care law or shut down the government by trying. His 21-plus-hour speech in the Senate last week irked colleagues in both parties but energized conservative activists.
In a statement Monday about his plan to donate to charity, Cruz, a Republican from Texas, pointed blame at Senate Majority Leader Harry Reid, a Nevada Democrat. Democrats, in turn, have blamed Republicans for the government shutdown.
"Harry Reid should not force a government shutdown," he said. "I hope that Reid stops refusing to negotiate and works with the House to avoid a government shutdown, and, at the same time, prevent the enormous harms that Obamacare is inflicting on the American people."
"If, however, Harry Reid forces a government shutdown," Cruz said, "I intend to donate my salary to charity for each day the government is shut down. Elected leaders should not be treated better than the American people, which is precisely why hardworking Americans deserve the same Obamacare exception that President Obama has already granted Members of Congress."
Fellow Texan, Rep. Joaquin Castro, a Democrat, assailed Republicans for employing "hostage politics."
"Instead of funding our government, extreme Republicans in both chambers have thrown our economic stability by the wayside to send out an ideological message," Castro said in a statement. "In the past week, Republicans have lost sight of what we were sent here to do. When we stop governing and start picking up political points, we damage the very foundation of what has made our nation exceptional."
House Speaker John Boehner, a Republican from Ohio, said he is requesting a conference with Senate members to hatch an agreement on legislation that would provide funding to keep the federal government functioning while delaying parts of the president's health care plan.
"Unfortunately, Senate Democrats chose to shut down the government rather than discuss or even recognize ObamaCare's failures," Boehner said. "The best path forward right now is for both chambers to convene a formal conference committee where we can resolve our differences."
The Associated Press contributed to this report.
Follow us on twitter.com/foxnewslatino
Like us at facebook.com/foxnewslatino