Advantage GOP? Republicans Cautiously Optimistic About Senate Seats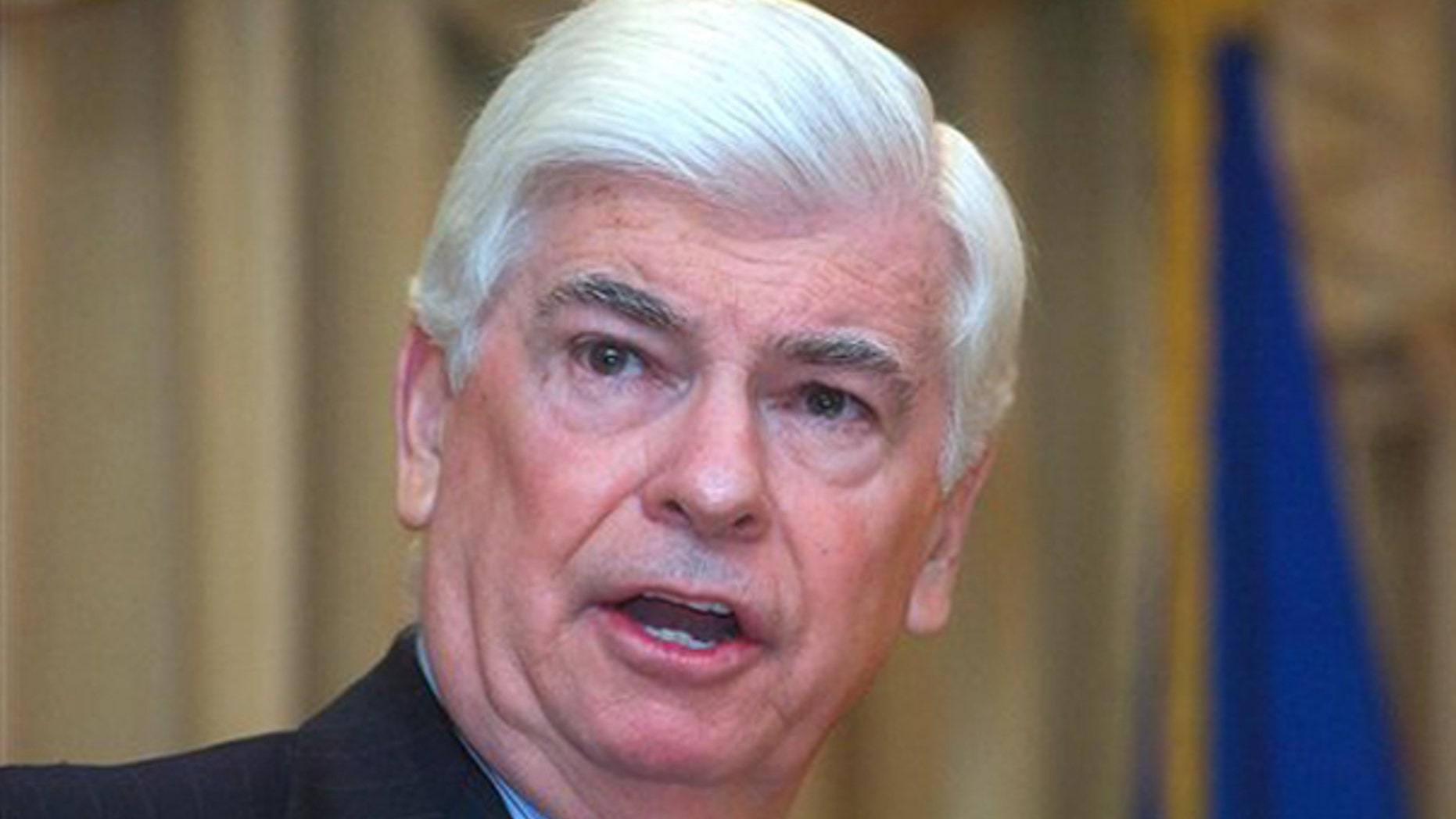 The new year started with a bang for Republicans looking to shift the balance of power in Congress, as two Democratic senators -- and one Democratic governor -- publicized their decisions overnight not to seek reelection in 2010.
But while the GOP is gloating that the "environment" is driving Democratic incumbents to abandon ship, they're still cautious in their optimism about their chances in November.
Republicans are widely expected to pick up seats in Congress, but it's unclear whether the GOP is quite positioned to take full advantage of the ribbon-tied vacancies thrown their way.
Democratic Senatorial Campaign Committee Chairman Bob Menendez, D-N.J., said Republicans have a long way to go before regaining the confidence of America.
"We know that history suggests this November will be tough for Democrats," he said in a statement. "We have strong candidates running across the board, and we are encouraged by the Republican strategy of wanting to reverse course on our efforts to improve the economy, on health care reform and all of the progress we've made in the past twelve months."
In Connecticut, Sen. Chris Dodd's retirement could actually help his party. Polls showed him consistently trailing GOP contenders Rob Simmons and Linda McMahon. But state Attorney General Richard Blumenthal is expected to announce his Democratic candidacy Wednesday and he is immensely popular in the state.
In states across the country, internal friction between the mainstream GOP and the conservative-leaning tea party movement continues to fracture the party. This battle played out most recently in Florida, where state GOP chairman Jim Greer announced his plan to step down following criticism from tea party activists and others for supporting Gov. Charlie Crist in the Florida Senate race over conservative Marco Rubio.
Republican National Committee Chairman Michael Steele is taking a tough tone toward his party, urging candidates to take heed of the political winds and deliver what the voters want. Yet his own comments demonstrate the ongoing struggle in the GOP -- Steele assumed his post looking to broaden the GOP base yet is urging Republicans to gravitate toward the conservative tea party movement as well.
"The tea party movement is a revelatory moment for us. ... And I think it's important for our party to appreciate and understand it, so we can move towards it, embrace it," Steele told Fox News on Wednesday.
But he said the latest retirements show the time is ripe for Republicans to "crystallize" their new-found support in November.
"Town halls are coming back to bite," he said.
Democrats are vacating four seats in the Senate in November -- in Illinois, Connecticut, Delaware and North Dakota. Republican incumbents are abandoning seats in Florida, Kansas, Kentucky, Missouri, New Hampshire and Ohio.  More Senate Democratic incumbents are considered vulnerable, however.
With Delaware Sen. Ted Kaufman's retirement and New York Sen. Kirsten Gillibrand facing a special election, 18 Democratic seats are now up for grabs in November. The Massachusetts seat also goes to special election on Jan. 19.
Eighteen Republican seats are also in flux in November, and Texas Sen. Kay Bailey Hutchison could add one to that total if she departs for a gubernatorial bid. All six who are retiring were up for re-election in 2010.
"You've got some vulnerable open Senate seats there are Republican. You're talking North Carolina, Missouri and New Hampshire particularly," said Democratic strategist Bob Beckel. But, he added, "I suspect Democrats will not hold onto their 60 (seats) in the Senate."
"Republicans aren't counting their chickens," said Pete Snyder, CEO of New Media Strategies and former Republican consultant. "Eleven months is a lifetime in politics. We need to have the right candidates. ... But given this environment Republicans are really waxing up their surfboards and are ready to ride the tsunami."
In Connecticut, state Republican Party Chairman Chris Healy said he's not concerned about Blumenthal's perceived advantage in his state's Senate race. He said Dodd's retirement shows that voters don't want establishment candidates and that Blumenthal, who has served as attorney general for two decades, fits that mold.
"The public is all done with that model. They're all done with lifetime liberal politicians, and that's the record of Dick Blumenthal," Healy told FoxNews.com. "This is truly an open race now."
Healy said to win on a national level, Republicans need to hammer a simple message that the individual-driven prosperity they represent beats the government-run solutions represented by the Democrats. He said the retirement announcements from Colorado Gov. Bill Ritter and North Dakota Democratic Sen. Byron Dorgan reflect the anti-Democratic landscape.
"Senators don't usually retire -- senators usually go out in a box or handcuffs," Healy said.
McMahon and Simmons both put out statements Wednesday reiterating their commitment to nabbing Dodd's seat. McMahon is co-founder of World Wrestling Entertainment and Simmons is a former House member.
"Whoever the Democratic nominee is, he or she will have to defend the failed Democratic policies of higher taxes, bigger government, exploding debt, and a misguided approach to national security that treats terrorists as mere criminals rather than the enemy combatants that they are," Simmons said.
In GOP-leaning North Dakota, Republicans may already have a strong candidate to run for Dorgan's seat. Republican Gov. John Hoeven told The Associated Press he is "very seriously" considering a run, as Democrats scramble to recruit a candidate.
Democratic strategist Doug Schoen said Blumenthal will start out as the favorite in Connecticut but that the state attorney general is not a lock and the trend-lines should trouble the incumbent party.
"This is not a good mood for any Democrat, particularly long-serving Democrats," he said.
FoxNews.com's Judson Berger contributed to this report.