ACORN on Uncertain Ground Following Scandal, Critics Say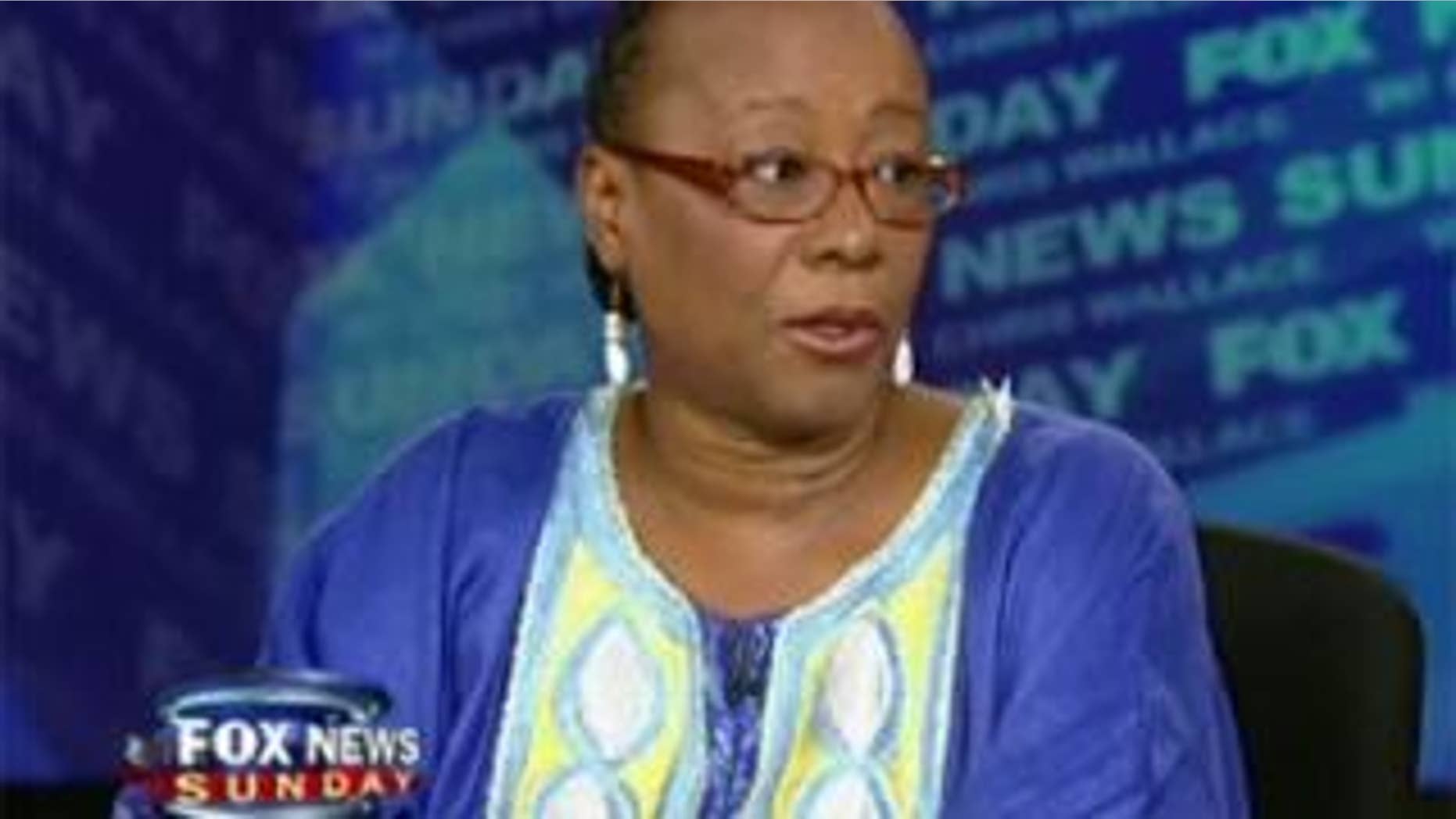 The Treasury Department's inspector general agreed on Thursday to conduct a review of community organizer ACORN and IRS oversight of nonprofit organizations as a whole, the latest fallout over the release of five hidden camera recordings of ACORN staffers giving advice to two filmmakers posing as a pimp and a prostitute.
The decision brings to nearly a half dozen the number of investigations into the group since the videos were released earlier this month. The probes have also forced the giant advocacy group to face the "biggest challenge" of its 39-year history, though critics say they still doubt ACORN will drown in the current storm.
"[ACORN is] wounded, but they're not mortally wounded," said Matthew Vadum, senior editor at the Capital Research Center, a conservative think tank.
In the latest consequence of the growing scandal, Treasury Department Inspector General J. Russell George told House Committee on Oversight and Government Reform Ranking Member Darrell Issa, R-Calif., and Senate Committee on Homeland Security and Government Affairs Ranking Member Susan Collins, R-Maine, on Thursday that his office will take up their request to investigate ACORN's relationship to federal agencies.
"Cutting ties with ACORN is a good first step for the federal government, but since they have been the recipients of taxpayer dollars, we have an obligation to investigate to discover whether or not those dollars were misused in anyway," Issa said.
Click here for more FOXNews.com coverage on ACORN.
The videos -- first obtained by BigGovernment.com -- depicted ACORN employees offering advice to filmmakers James O'Keefe and Hannah Giles on how to skirt tax laws and avoid detection by authorities while operating a brothel. That footage captured in ACORN offices in Baltimore, Washington, D.C., Brooklyn, San Diego and San Bernadino, Calif., led to the firing of four employees and the suspension of two others.
The undercover operation also prompted the IRS and the Census Bureau to sever all ties to the organization that bills itself as the nation's largest grassroots organization of low- and moderate-income families. A criminal probe was also launched by the Kings County District Attorney's Office to investigate activities at ACORN's Brooklyn office.
Bertha Lewis, ACORN's chief organizer, announced on Sept. 16 that the organization would stop taking "new intakes" immediately, essentially freezing its service programs. Scott Harshbarger, a Boston attorney and former attorney general of Massachusetts, was hired this week to conduct an "independent and comprehensive" investigation into the liberal activist group.
Vadum doubted the authenticity of that probe, describing it as a "phony panel of inquiry."
"It's probably the biggest challenge ACORN has ever faced, but they hope to weather the storm through a number of means, including a phony panel of inquiry," Vadum said.
But ACORN, while bent, is not broken.
As a nonprofit, non-tax-exempt organization, ACORN is not required to disclose its tax filings to the public. As such, it publishes an annual report without disclosing budget figures. According to reports, the budget for ACORN-affiliated organizations exceeded $37 million in 2006, including roughly $8 million for ACORN Housing Corporation (AHC), one of its largest 501(c)(3) tax-exempt wings. According to 2000 tax returns, AHC received private donations of more than $4 million from major banks.
Although the House and Senate voted earlier this month to cut federal funding to ACORN, the organization will continue to fund itself largely through membership dues from its 500,000 member families at 1,200 neighborhood chapters in 75 cities nationwide.
"There's a massive network of ACORN chapters and subsidiaries out there and they have a lot of sources of revenue," said Steve Malanga, a senior fellow at the Manhattan Institute. "I don't think this is the end of ACORN by any means."
Malanga said residents in low- and middle-income areas likely will continue to utilize ACORN's services, including free tax preparation and screening for eligibility for federal and state benefit programs.
"If a business did these kinds of things, there would probably be protests but I don't think there will be this kind of an impact on them," Malanga said. "I'm not sure they won't continue [providing services]."
Politically, however, Malanga said ACORN's power has undoubtedly been weakened.
"Their advocacy voice has now been compromised," he said. "I don't think people will take them seriously now."
Vadum, meanwhile, said ACORN will still be supported by the "activist left" and the progressive movement.
"The left-wing establishment is doing a full-court press to save them -- whether they can is unclear," he said. "ACORN has never faced this kind of intense microscopic scrutiny before. They're on the ropes right now."
Vadum said the videos did far more damage to ACORN's image than a "thousand op-eds" or prior scandals involving widespread voter registration. ACORN has announced it is suing the filmmakers in Maryland for alleged violations of the state's laws regarding consent to make sound recordings.
"This has been building for a while," Vadum said. "But ACORN is not dead, ACORN is wounded. It still has a source of funds and gets big money from liberal donors and they're still an extremely active player in left-wing grassroots politics."
Other critics say they see a much bleaker future for the organization.
"I'm puzzled to see what's left of ACORN," said Rory Cooper, strategic communications director at the Heritage Foundation, a conservative think tank. "All organizations have a sliver of good in them, but ACORN's gross incompetence outweighs any good that they've ever accomplished."
According to its Web site, ACORN has helped more than 1.7 citizens register to vote since 2004 and its ballot-initiative campaigns in 2006 helped raise the minimum wage in four states.
The organization has also worked to eliminate predatory leading practices by mortgage lenders, payday lenders and tax preparation companies, as well as to help rebuild New Orleans in the wake of Hurricane Katrina.
Still, despite those achievements, critics of ACORN say its latest scandal should mark the beginning of the end for the organization.
"Every effort should be made to challenge the supposition of this organization and its activities," said Herb London, president of the Hudson Institute. "American people are finally realizing this organization has to be stopped in its tracks."
Meanwhile, Judicial Watch, a public interest group that investigates and prosecutes government corruption, announced today that it has filed a Freedom of Information Act (FOIA) lawsuit with the Department of Housing and Urban Development (HUD) to obtain records related to federal grants provided to ACORN. The request was filed on July 17 and seeks all documents concerning money given to ACORN and its affiliates since January 2000.