300,000 Undocumented Immigrants Have Applied for Deportation Reprieve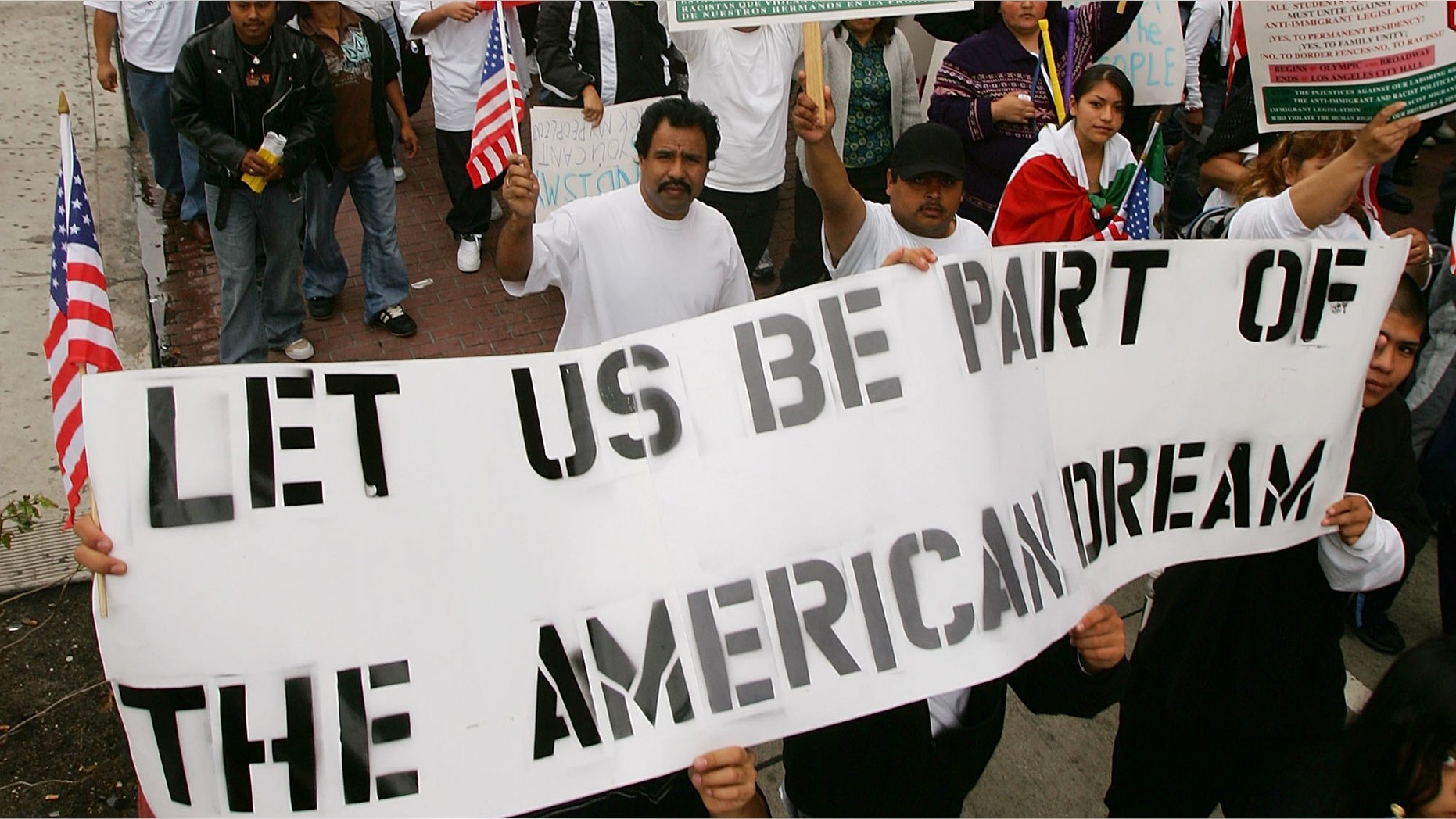 In the three months since the Obama Administration implemented a program that gives a reprieve from deportation to certain undocumented immigrants, about 300,000 have applied, reports the Christian Science Monitor.
Some 50,000, or 17 percent, have been approved, the newspaper said, citing the United States Citizenship and Immigration Services, or USCIS. Approval enables immigrants to obtain work permits.
"I am elated that so many applications are coming in and now that the fear of Romney winning is out of the way," said Rep. Luis Gutierrez, Illinois Democrat, in a statement quoted by the newspaper. "I think a half-million applications by New Year's should be our goal."
The program, called Deferred Action for Childhood Arrivals, or DACA, requires immigrants to be 31 or younger, and to have arrived in the United States before the age of 16, besides other criteria.
The program does not give the immigrants legal status, only a waiver from deportation for two years.
Most of the applicants were from Mexico, the newspaper said, not surprising given that most undocumented immigrants are from there. South Koreans comprised the largest non-Latino group, the newspaper said.
California led all states with the most applicants, with 81,500, followed by Texas, which had 47,700, the Monitor reported.
More than 1 million are believed to be eligible to apply for DACA.
Obama announced the DACA initiative in June, as criticism mounted about his failure to come through on his 2008 campaign promise to push comprehensive immigration reform.
In 2010, the House of Representatives passed the DREAM Act, a bill that would have given undocumented immigrants brought to the United States as minors a path to legalization. But the bill died in the Senate, where a vote in its favor fell short of the number needed to stop a Republican-led filibuster.
DACA helped boost Latino voter support for Obama, though polls consistently showed that the majority of Latinos preferred him over his GOP presidential challenger Mitt Romney, who took a hard-line on illegal immigration.
Those who support giving undocumented immigrants brought as minors a path to legalization say that they should not be punished for the decisions and actions of others. Those who oppose DACA and the DREAM Act say they amount to amnesty that rewards law breakers.
Romney had vowed to veto any DREAM Act version if he became president, and said he would not continue DACA.
Follow us on twitter.com/foxnewslatino
Like us at facebook.com/foxnewslatino