3 Republicans in West Virginia battle to oust vulnerable Democratic Senator
The race to replace one of the most vulnerable Democratic senators in the country has been upended by a primary candidate – with a probation officer.
This time last year, Don Blankenship was close to completing a yearlong prison sentence following a misdemeanor conviction for conspiring to violate federal mine safety standards. Blankenship was the CEO of the Massey Energy Company when an explosion at the Upper Big Branch Mine killed 29 miners.
Now, he's jumped into a race with West Virginia Attorney General Patrick Morrisey and Congressman Evan Jenkins, R-W.V., to replace incumbent Sen. Joe Manchin, D-W.V., in a state President Trump carried by 42 points in 2016.
Blankenship insists his candidacy is more than just an attempt to get even with Manchin, who was governor in 2010 when the Upper Big Branch Mine disaster occurred, and later accused Blankenship of having "blood on his hands."
"Manchin needs to be defeated for the sake of West Virginia, it's not for revenge," Blankenship tells FOX News.
Blankenship believes there are enough redemption-minded Republicans in the state who share his belief that the charges were inspired by political enemies in the federal government.
"It probably doesn't surprise them that much that Obama and his people would come after me, and they did and they failed because they didn't win any of the felony convictions," Blankenship said.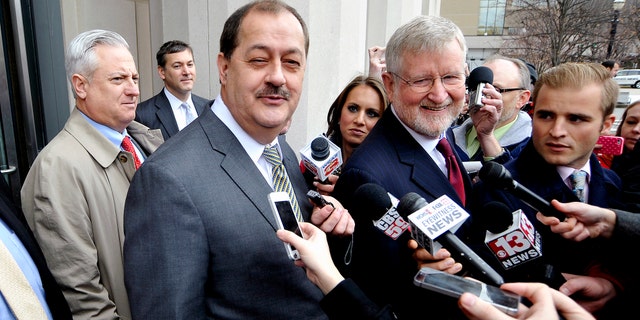 Before the polarizing Blankenship entered the fray, this primary contest was already contentious.
Morrisey, the state's attorney general, has tried to remind voters that Jenkins used to be a registered Democrat.
"I think Evan Jenkins is a liberal," Morrisey said.
Jenkins defends against that charge, and explains that he left the Democratic Party because the platform veered too far to the left.
He's also working to define his opponent, Morrisey, as a carpetbagger from the Garden State.
Morrisey "ran for Congress in the year 2000 on a theme that he was Jersey through and through, he ran for Congress in New Jersey," Jenkins said.
Jenkins and Morrisey share one goal in this race though: to get as close as possible to President Trump.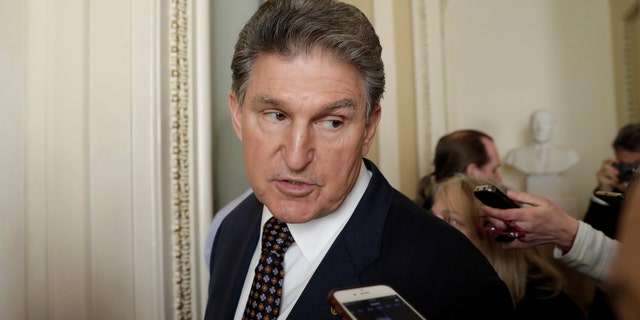 "I am the only candidate who actually supported Donald Trump in the election, I'm the only candidate who actually has an established working relationship with the president," Jenkins said, while boasting about high marks he's received by National Right to Life and the National Rifle Association.
But the state's attorney general insists he's been working with the Trump administration, too, assisting in its efforts to roll back environmental regulations.
"This is a President that wants to shake up Washington," Morrisey told FOX.  "Washington is completely broken and you need someone who is willing to go and fix it."
The Republican Senate Majority Leader Mitch McConnell, R-Ky., doesn't enjoy the same across-the-board support the Republican President does from the trio of D.C.-hopefuls.
Ask all three, get three different answers.
Morrisey is non-committal about supporting McConnell as majority leader, telling FOX: "I've always said that I'm going to look at these issues after the election."
Blankenship wants to replace McConnell.
"We have a president who wants to make significant change and put America first, and we need a Senate leader who is wanting to do the same thing," he said.
Only Jenkins wants McConnell to continue controlling his party's path in the Senate, crediting him with helping the Trump administration advance its first Supreme Court nominee.
"Our country is so much better off," Jenkins said, "because we have Neil Gorsuch on the U.S Supreme court."
Manchin declined to be interviewed for this story.
The primary to determine which Republican will run against Manchin in November is May 8.