$3 million waste? Patrol boats intended for Afghan forces sit in Virginia base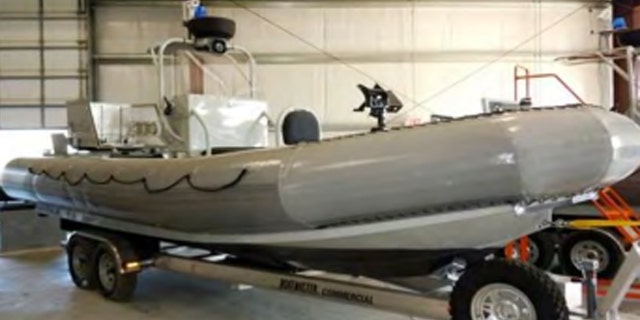 Patrol boats U.S. taxpayers sunk $3 million on in 2010 that were supposed to beef up the Afghan National Police presence along its border are collecting dust inside a Virginia Navy base.
The Office of the Special Inspector General for Afghanistan Reconstruction, or SIGAR, released the report last Friday and said these eight rigid-hulled inflatable boats were at one time considered a priority for the Afghan forces. Afghanistan already utilizes four similar boats, and these eight were intended to deter smuggling on its north and west border, the report said.
The total cost of the eight boats -- including transportation and training -- was slightly more than $3 million, the report said. The Combined Security Transition Command-Afghanistan, or CSTC-A, which includes multinational military counterparts, canceled the requirements for the boats, but the boats were nearly completed and shipped to the Cheatham Annex in Yorktown, Va., where they have remained since 2011, the report said.
Each boat was more than $375,000 and The Washington Post reported that similar boats are typically sold in the U.S. for $50,000. The paper questioned how the country would manage to repair the boats since the nearest port is in Pakistan, about 1,000 miles away.
"There are no current plans for utilizing the patrol boats in Afghanistan," CSTC-A said, in a written response in May to a SIGAR inquiry. The responsibility of these boats now rests with the Navy, according to the response. An April review board, which included the transition officials, determined that these boats "do not fill a valid requirement in Afghanistan," according the response.
CSTC-A said it was unable to locate records providing the justification of these boats in 2010, and only said it is "normal practice" to conduct thorough research. SIGAR said these lapses hinder its investigation into its "congressionally-mandated mission to oversee U.S. reconstruction funds."
The CSTC-A said the boats will stay in storage until the Navy decides its next move.
John Sopko, the special inspector general for Afghanistan Reconstruction, said at a speech last month at the Middle East Institute in Washington, D.C., that the U.S. could be spending up to $10 billion annually as far as the eye could see on the country.
Meanwhile, Afghan police and soldiers manned checkpoints at almost every intersection in Kabul Thursday, searching vehicles and frisking drivers in a massive security operation ahead of elections to choose a new president to guide the country after international combat forces withdraw.