2 charged in case of nude images of congressional delegate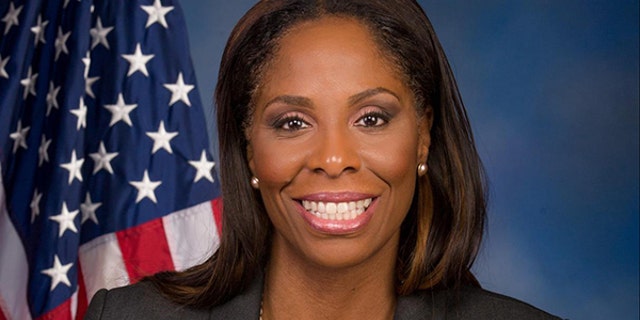 Nude images and a private video of a congressional delegate from the Virgin Islands were stolen and posted to the Internet by one of the delegate's former staffers, prosecutors said Thursday.
Juan R. McCullum, 35, of the District of Columbia was indicted by a grand jury on two counts of cyberstalking and Dorene Brown-Louis of Upper Marlboro, Md., was indicted on two counts of obstruction of justice, a statement from the U.S. Attorney's Office for the District of Columbia said.
Though the statement didn't identify the delegate the pair worked for, Del. Stacey Plaskett had previously acknowledged private images of her had been stolen and leaked online. Further McCullum and Brown-Louis are listed as working for Plaskett, who is in her second term in the non-voting position.
McCullum allegedly gained access to the photos in March 2016 when he offered to help Plaskett fix a malfunctioning iPhone and Plaskett gave McCullum her phone's password. But McCullum is said to have found nude images and a video of Plaskett and her husband on the phone and copied the files.
After he left Plaskett's office in July 2016, officials claim McCullum sent some of Plaskett's private pictures to lawmakers and members of the media from a dummy email account. He's also accused of creating a fake Facebook account and sending the images and video to people who knew Plaskett via the social media platform. Some of those McCullum allegedly sent the files to included politicians competing with Plaskett in a primary election.
Authorities said Browne-Louis, 45, made false and misleading statements to investigators.
In a statement, Plaskett said her privacy had been invaded last year and "an organized smear campaign and defamatory press reports concerning both me and my family" had followed. She said she was grateful to the investigators and prosecutors as well as her constituents.
The Associated Press contributed to this report.