Peter Navarro: Trump leads way in promoting defense industrial base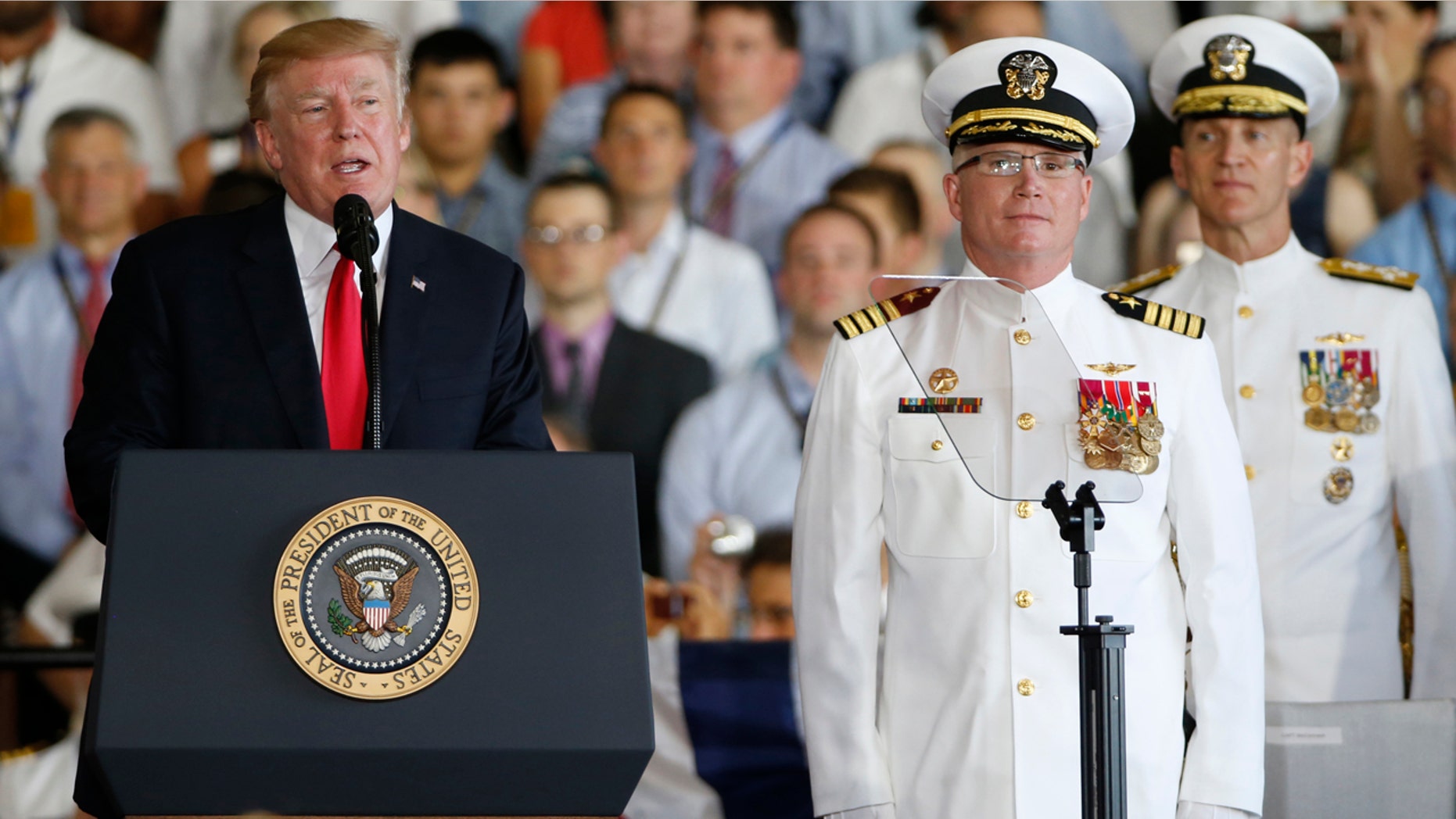 President Trump has become the first president since Dwight D. Eisenhower to exert personal leadership in support of the U.S. defense industrial base. In signing an executive order Friday directing a government-wide assessment of this vital national asset, President Trump has signaled to friend and foe alike that the health of the defense industrial base is a major priority.
In 1953, President Eisenhower initiated what became Project Solarium, a presidentially directed review of how the United States would counter Soviet expansionism. As part of Solarium, President Eisenhower personally instructed his aides to focus on the health of the defense industrial base, which could have been stretched to capacity in the event of a prolonged conventional conflict with the Soviet Union.
President Eisenhower, the architect of victory in Europe during World War II, knew better than anyone that it was America's economic and industrial capacity that ultimately ensured Allied victory. And while he is known for his warnings about a "defense-industrial complex," few presidents were more attuned to the economy's role in ensuring national security.
President Trump has already begun fulfilling his campaign promise to rebuild the U.S. military, with a major investment in the readiness of our personnel and a down payment on the ships, aircraft, vehicles and weapons systems we will need in the years ahead. Yet without a vibrant industrial base, secure supply chains and a robust workforce, the U.S. military will face continuing challenges
President Trump's executive order recognizes that every agency of government -- not just the Pentagon -- is required to promote our national security, and that economic security is inextricably linked to our military might. By harnessing the expertise of the Departments of Defense, Commerce, Labor, and numerous other departments and agencies, the Trump administration will gain the fullest picture yet of the challenges and opportunities facing our defense industrial base.
The need for President Trump's executive order is clear. Over the last two decades, the United States has lost more than 60,000 factories and almost 5 million manufacturing jobs, creating critical gaps in our capabilities with real consequences for our national security.
For example, only one company in the U.S. can repair submarine propellers, an essential capability for our Navy. These "single points of failure" are disturbingly common throughout the defense industrial base. In sectors ranging from flat-panel aircraft displays, semiconductors, rare earth element processing, printed circuit boards and much else, the U.S. is at risk of losing critical defense-related capabilities that make essential contributions to our national security..
Both as a candidate and since taking office, President Trump has spoken eloquently about the importance of training new workers in skilled trades such as welding, pipefitting and others. Throughout our defense industrial base,  talented workers in these critically important trades are retiring and not being replaced in sufficient numbers to support our defense needs. Shipyards, vehicle manufacturing and aircraft facilities are particularly hard-hit. Training the next generation of skilled trade workers will be essential to our military's future success.
President Trump signed the executive order on the defense industrial base the day before he commissioned the USS Gerald R. Ford, the lead ship in the most advanced and powerful class of aircraft carriers ever built. These vessels project American economic and military might around the world. They could not be built or operated without a skilled and highly specialized workforce and a complex supply chain stretching across all 50 states. The new aircraft carrier is the perfect representation of the complexity and importance of a vibrant defense industrial base.
Like President Eisenhower, President Trump understands the link between economic and national security. His executive order, like so many of the president's actions since he took office six months ago,  recognizes that the United States cannot be a global power without a preeminent military. It also recognized that we cannot retain a preeminent military without a healthy, growing economy and a resilient industrial base.
To succeed in the 21st century, the United States must leverage all elements of our national power to ensure the prosperity and safety of our citizens. Under President Trump's leadership, his administration is doing that every day on behalf of the American people.
Peter Navarro is Assistant to the President, Director of Trade and Industrial Policy, and Director of the White House National Trade Council