Nelson Balido: Rethinking Outbound Inspections on the Border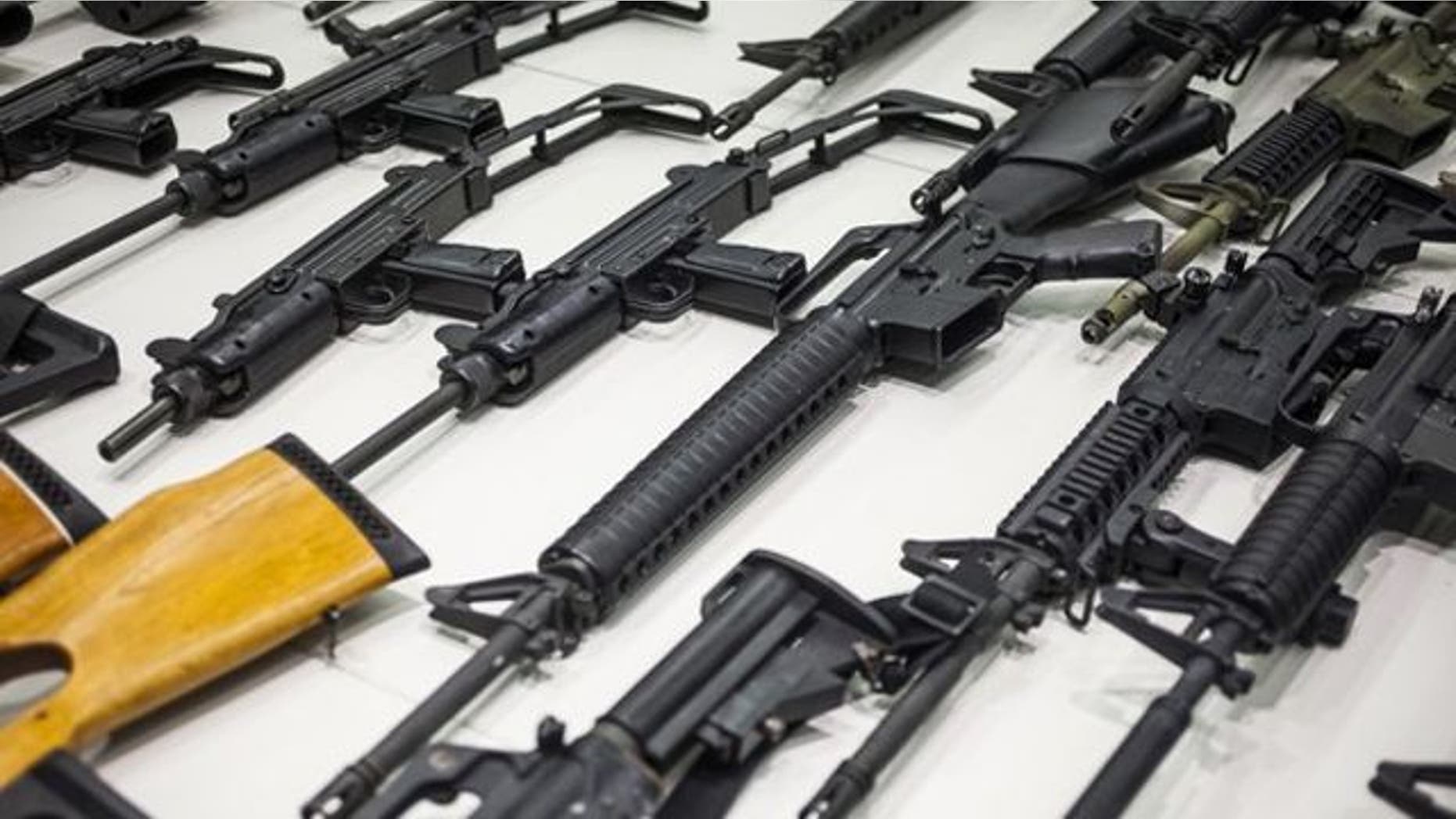 President Obama's second term is officially underway, but one of his top priorities for his second term was made apparent well before he took the oath of office. Because of a confluence of tragic events, the president made clear that guns and gun ownership would be in the spotlight.
This is not a column about gun control. Other commentators have already said plenty about that subject and it's a topic that will continue to use up plenty of ink. But I do want to touch on the connection between guns in America and our proximity to Mexico and cartel violence in that country.  Illegal firearms trafficking requires a lot of U.S. inspection resources devoted to preventing the illegal export of guns and ammo, but like all government resources, they're finite.
In March 2009, Customs and Border Protection stood up its Outbound Programs Division in the Office of Field Operations. As then Commissioner Alan Bersin said in testimony provided before the Senate Caucus on International Narcotics Control in March 2011, the division "is focused on stemming the flow of firearms, currency, stolen vehicles, and fugitives out of the United States."
This is no small job. In fiscal year 2010, CBP seized more than 1,900 southbound weapons. According to the Bureau of Alcohol Tobacco and Firearms, from January 1, 2010 to October 5, 2010, a total of 5,329 weapons seized in Mexico were traced using ATF's firearms tracing system, known as eTrace.  During the same period, the Mexican Defense Ministry reported approximately 16,000 weapons recovered throughout Mexico.
In June 2011, the same senators who received testimony from then-Commissioner Bersin released the report "Halting U.S. Firearms Trafficking to Mexico," which contained recommendations on how to stem the tide of illegal gun trafficking that had aided cartel violence south of the border.
Recommendations included expanding Mexican law enforcement's access to the ATF eTrace system, to requiring background checks at gun shows so as to aid in ATF's ability to track guns used in crimes in Mexico.
The outbound inspection efforts undertaken by CBP are to be applauded. The agency's work to ensure that contraband doesn't end up at a crime scene in Mexico is a huge reason why our relationship with Mexico remains strong.
But still, the calls from the Mexican government over U.S. gun control policies are not lessening. The Mexican government has lamented the expiration of the U.S. assault weapons ban since 2004. In an event in Ciudad Juárez last year, then-Mexican President Felipe Calderón held a press conference in front of a huge sign that read "No More Weapons;" the sign was made of decommissioned arms.
But CBP can only do so much. And its resources could be diminished just as the demands on the agency continue to grow.
On one hand, trade flows into the U.S. continue to increase and will hopefully continue to do so as Americans' buying power expands as the economy recovers. On the other hand, the debate over sweeping government-wide spending cuts is about to hit a crescendo. If some solution isn't found, then government agencies like CBP will be forced to make tough decisions about how to deploy their limited resources, and inbound inspection efforts could win out over the southbound side.
Every CBP officer inspecting outbound freight is one that is not assigned to the inbound lanes to help alleviate the long lines that have come to characterize the ports along the U.S.-Canada and U.S.-Mexico borders.  As I travel across our southwest border I am often asked why CBP is conducting inspections that Mexican Customs should be performing.  It is more than just guns and cash they are looking for, but it may be time for Mexico to conduct these inspections on their own soil or for the U.S. to look for increased opportunities to partner with state and local law enforcement to do the job while ensuring that legitimate southbound trade and travel flows aren't needlessly interrupted.
Mexico needs to take a hard look at its expectations. Both countries want to prevent arms smuggling. But the U.S. alone cannot prevent the passage of every illegal gun into Mexico. Mexican law enforcement must play an increasingly active role in de-arming its cartels.
No matter the outcome of the gun control debate in the U.S., Mexico must recognize that CBP and ATF are being forced to do more with less.