Matthew Kolken: The Untenable Cost Of Doing Nothing On Immigration Reform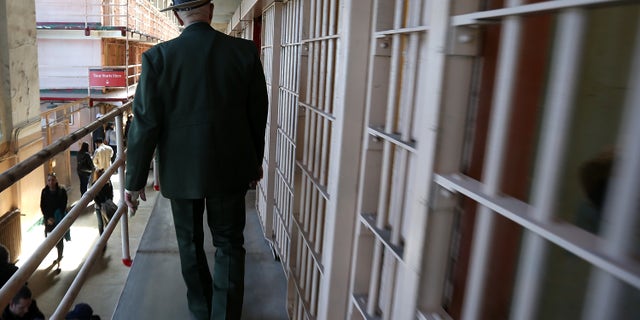 NEWYou can now listen to Fox News articles!
This past week House Democrats introduced a discharge petition, which if successful would force a vote on previously stalled immigration reform legislation. Most acknowledge that the strategy has been employed for the singular purpose of shaming House Republicans for their inaction on immigration reform, and has virtually no chance of success. In sum, Democrats are engaging in thinly veiled political gamesmanship motivated by the desire to score points in advance of the midterm elections. Most see through the charade.
Customs and Border Protections' Fiscal Year 2013 budget was $11.9 billion. Immigration and Customs Enforcement's budget was increased to $5.9 billion. Another $2.9 billion was spent by Enforcement and Removal Operations in FY 2012. That's not pocket change.
Cristina Jiménez, Managing Director of UnitedWeDream.org, the nation's first and largest national immigrant youth-led organization, has outspokenly scolded House Democrats for chasing rainbows while refusing to press President Obama to stop his record deportations. Ms. Jiménez observed that this is nothing more than a distraction, stating "political maneuvers like the House Democrats' discharge petition are just getting in the way."
Immigrant activist Erica Andiola of the DRM Action Coalition agrees, commenting that it is unconscionable to use the lives of millions of undocumented immigrants for political gain. Both agree that President Obama's two million deportations have created a human rights crisis of epic proportions, demanding immediate action by the Executive Branch. They explain that the immigrant community can no longer wait for the Republicans in Congress to get their act together.
The Immigration Policy Center's Walter A. Ewing brings credence to their argument, acknowledging the hypocrisy of the Obama Presidency in a report tracking the growth of the U.S. deportation machine. He points to the administration's conscious expansion of detention and deportation as a major point of contention, reflecting that "rather than putting the brakes on this non-stop drive to deport more and more people, the administration chose to add fuel to the fire."
The Pew Research Center's Hispanic Trends Project has also chimed in releasing a report that found that the deportation machine has been fed by a vast increase in federal criminal prosecutions for immigration related crimes, which has changed the landscape for Federal prosecutors. It did not go unnoticed that at 48 percent, Hispanics make up the bulk of those prosecutions.
Meanwhile, Syracuse University's Transactional Records Access Clearinghouse (TRAC) sifted through the numbers finding that in 2013 there were nearly 100,000 prosecutions for immigration related crimes, an all-time high. TRAC determined that new prosecutions were filed against 97,384 defendants, a 5.9 percent increase from 2012, and a 22.6 percent increase over the past 5 years, resulting in a 76 percent increase in federal criminal prosecutions for illegal reentry since President Obama took office.
What this translates to is that the Obama administration has made a strategic decision to turn an unprecedented number of immigrants into convicted criminals when their only criminal infraction stems from an immigration law violation. In sum, they have been found guilty for doing everything in their power to try to get back to their family. This policy change has resulted in a padding of the criminal removal statistics that the administration touts in an effort to deflect scrutiny from their 2 million deportations. And at what cost?
Customs and Border Protections' Fiscal Year 2013 budget was $11.9 billion. Immigration and Customs Enforcement's budget was increased to $5.9 billion. Another $2.9 billion was spent by Enforcement and Removal Operations in FY 2012. That's not pocket change.
It is time to acknowledge that tax paying American citizens can no longer afford to continue writing checks to fund an out of control deportation machine that is disproportionately targeting people of color. Especially since passing immigration reform will actually save the country money. The Congressional Budget Office determined that immigration reform will result in almost a trillion dollar reduction of the nation's deficit during the next two decades in addition to yielding long term benefits to American workers and the economy. Now we are speaking a language that even the most partisan Republican can understand.
Case in point, perennial budget hawk Rep. Paul Ryan (R-Wis.) has recently acknowledged the inevitability of immigration reform stating reform is a question of when, not if. The problem he notes is that there aren't enough Republican votes to reach a consensus on the issue. The clock is ticking, Congressman.
In fact, the time has long passed for hyper-partisans on both sides of the aisle to put down their midterm elections swords. Americans are tired of excuses and gamesmanship. Doing nothing to address our immigration crisis to score political points is simply an untenable strategy that is emptying our nation's coffers while destroying families. It is a strategy that must be abandoned in favor of the adoption of common sense solutions.