In 55 Years of Grammys, Only Three Latinos Performed Live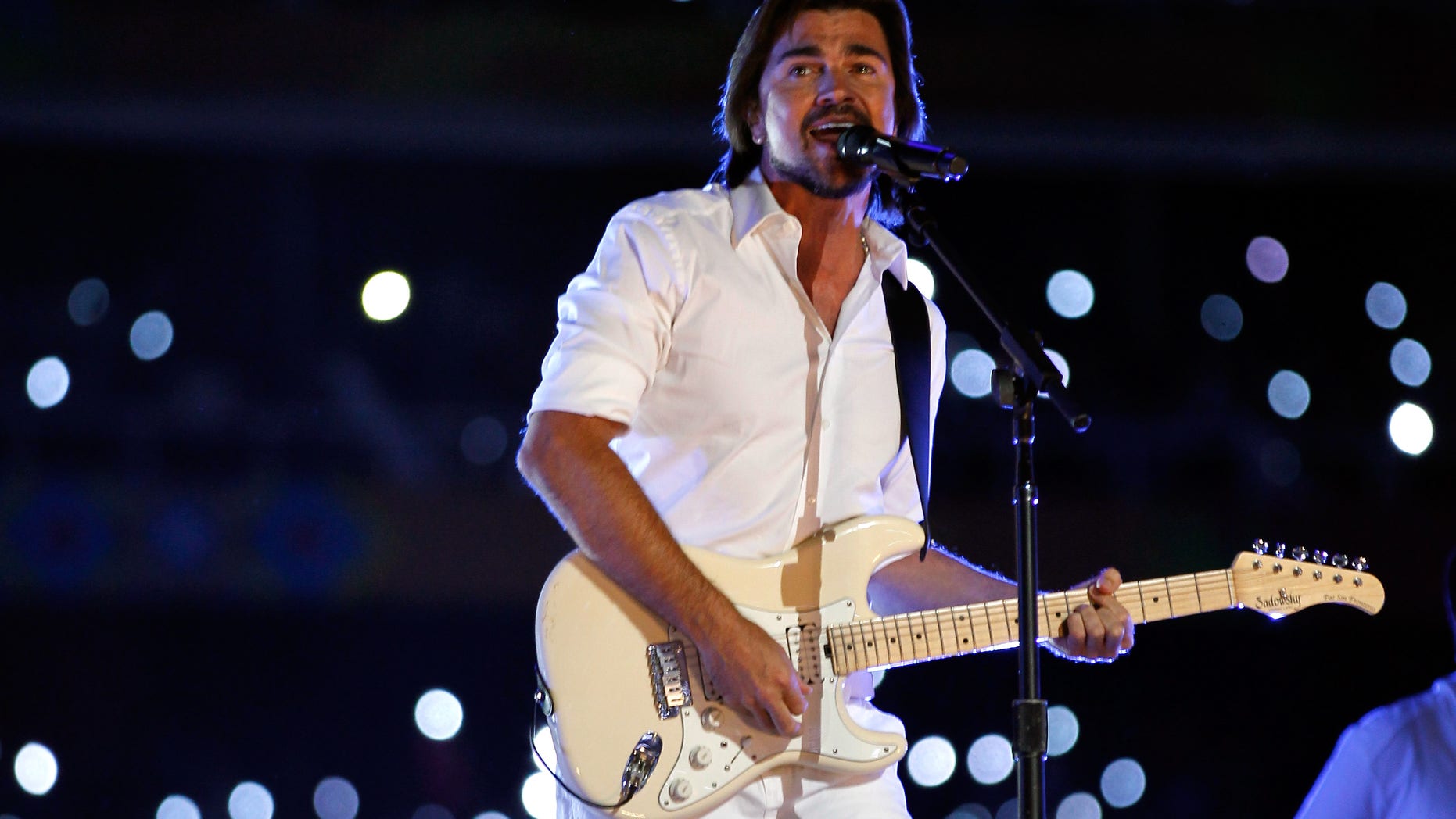 Juanes will join the ranks of three other Latin artists who have performed live during the Grammys' 55-year history. I won't attribute it solely to the National Hispanic Foundation for the Arts's (NHFA) criticism of the 2013 Grammy's lack of inclusion of Latin artists, but when you quietly insert Juanes' name into the list of broadcast performers, the Friday before the Sunday telecast, it begs the question of whether this was an afterthought or an attempt to diffuse a major issue of Latino inclusivity.
In 1999, Ricky Martin performed "The Cup of Life" at the Grammy Awards, electrifying the audience, the nation and the world. Time magazine featured Ricky on its May 24, 1999 cover, with the title "Latin Music Goes Pops!" In 1999, CNN said that Ricky was leading the "Latin Music Revolution." In 2010, Access Hollywood called Ricky's 1999 Grammy performance the second most memorable moment in Grammy history (a duo by Eminem and Elton John was the first).
At the 2005 Grammys, Jennifer Lopez and Marc Anthony performed a Spanish love duet, "Escapémonos," and at the 2007 Grammys, Shakira and Wyclef Jean sang "Hips Don't Lie." Nielsen's reported that Latinos comprised 11.2 percent of the 2012 Grammy audience.
Our numbers count. According to the 2012 Multicultural Economy report, published by the Selig Center for Economic Growth, Latinos have experienced a 108 percent gain in disposable income over the last 10 years, a significant portion of which is associated with entertainment spending. Also over the last 10 years, Latino households have over-indexed their annual entertainment budgets by 23.9 percent, while other demographic groups have shrunk their discretionary spending. Current U.S. Latino buying power is at $1 trillion, making it larger than the national economies of 14 countries. By 2015, Latino buying power is projected to expand by another 50 percent, exceeding $1.5 trillion.
The Grammys should focus on the audience with the highest rates of participation in the U.S. musical industry?
This year's nominees include Geraldo Ortiz (Best Regional Mexican Album), Juanes (Best Latin Pop Album) and Romeo Santos (Best Tropical Album). In 2010, Geraldo Ortiz, a Mexican-American signer, peaked for the first time at number one with the live album Morir y Existir En Vivo. Ortiz reached number one for the second time with the album Entre Dios y el Diablo. In August 2012, Ortiz's YouTube channel had more than125 million hits. Ortiz has a bilingual, bicultural fan base that is equally strong on both sides of our southern border.
Juanes, the Colombian superstar recording artist, is the world's leading all-Spanish language rock artist, with six solo albums and multi-platinum sales of more than 16 million copies. He has won multiple Grammys and 19 Latin Grammy awards and has an online social media following of more than 10 million fans. When Juanes MTV Unplugged was released on May 29, 2012, it quickly rose to number one on Billboard's "Top Latin Albums" chart and in 18 countries in Latin America.
Romeo Santos, the Bronx-born, self-proclaimed King of Bachata, had the number one selling Latin Album of 2012: Formula Vol.1. This same album has been certified triple-platinum and has produced four consecutive number one singles. The album features special appearances by Lil Wayne and Usher. Earlier this year, Romeo sold out Madison Square Garden for three nights. (Bono had two sold-out nights, trailed by Justin Beiber with one sold-out night.) In effect, Romeo Santos sold more seats at Madison Square Garden this year than any other musical artist.
America is in a transformative period. The numbers reflect not only growth of the Latino population but also the potential buying power. The entertainment industry in this country, which is struggling to reinvent a lucrative business model, should realize that the Latino community is essential to its survival. Latino artists and their audiences must be part of mainstream programming like the Grammy Awards.
As the recently deceased former New York Mayor Ed Koch once said, "I can explain it to you, but I can't comprehend it for you."