Conservatives, if you want to win look at how Erna Solberg, Norway's 'Iron Lady' did it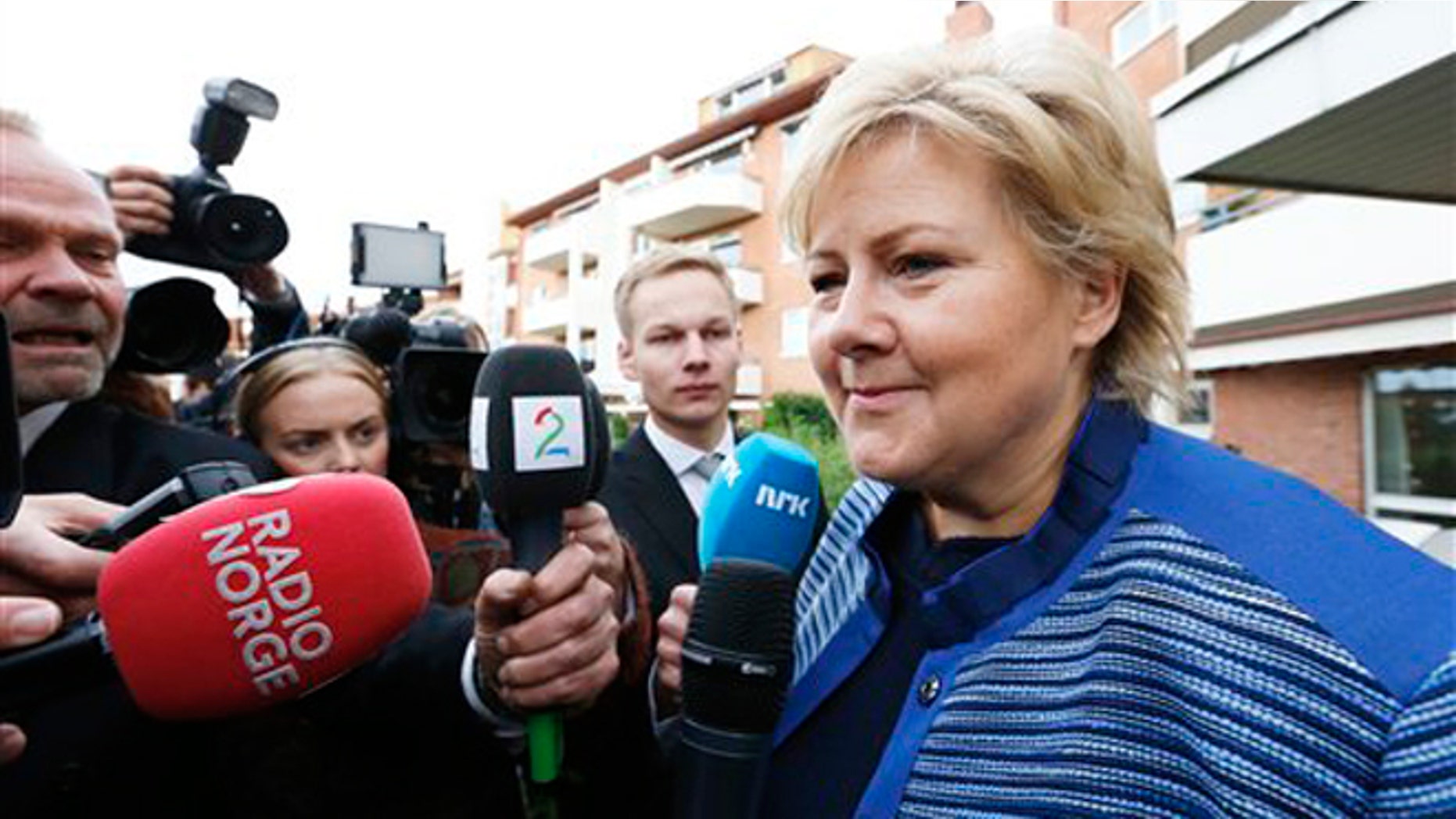 Something special just happened in Norway. As America has embarked on a leftward course in recent national elections, conservatives have just swept Norway's national election in dramatic fashion. This, of course, coming on the heels of Australian conservative leader Tony Abbott's landslide victory this past Saturday.
What was so special about the conservative victory in Norway was the way in which conservatives won. Led by the tough, no nonsense leader of the Conservative Party, Erna Solberg, conservatives will have a 25 seat majority in the Storting, the Norwegian Parliament.  With the resignation Monday night of Labor Prime Minister Jens Stoltenberg, the 52-year-old Bergen native Solberg will be the nation's second  female prime minister.  In addition, two of the three top cabinet posts are expected to go to female conservatives.
Solberg, nicknamed "Iron Erna," who has long been known for her pro-American views, is an unabashed conservative who made great use of social media in winning all segments of the Norwegian electorate.
Conservatives in Norway also made great use of sophisticated voter demographic, targeting and "get out the vote" technology. -- Contrast this with the disastrous Orca System, which was supposed to do the same in the United States, but failed Mitt Romney and Republicans miserably in 2012.
[pullquote]
Conservatives in America can learn how to win elections from Erna Solberg and conservatives in Norway.
Solberg, who actually attended the 2012 Republican National Convention in Tampa, also had an effective "ground game" as conservative volunteers knocked on the doors of targeted homes in record numbers.
For example, in the city of Hamar (population 29,000), the Conservative Party's voter  technology identified over 5,000 homes where the bulk of their base vote would come from.
In the week leading up to the election, every identified home was personally contacted by a volunteer.  In addition, all identified conservative voters throughout the entire country received text messages on election day.
Conservatives have also made great strides with Norway's youth and young voters.  This, no doubt, also contributed to their victory.
In Norway, the high schools have "mock elections" throughout the country one week prior to the real thing.  Historically, they've given a sense of where the election is going.
Last week, the Conservative Party was the largest vote-getter in Norway's high schools, receiving its largest percentage ever among Norway's youth.
Erna Solberg also turned in a strong debate performance in last week's national debate.  Most polls showed that the Norwegian electorate viewed her as the "winner."
She articulated a conservative vision that contrasted sharply with the outgoing government's liberal policies.
She also reached out to blue collar voters.  Her book, "People not Billions," broadened her appeal to Norway's working class.  In fact, the phrase "People not Billions," became the Conservative Party's slogan—emphasizing that the people and their needs are as important as fiscal issues.
Knut Fangberget, a Conservative Party activist in Hedmark County, has known Solberg for over 30 years, going back to their days together in Young Conservatives.
Fangberget said that the conservative "ground game," effective use of social media, and voter technology played a big part in the landslide victory.
However, he also noted Solberg's strong message which resonated with young and old alike.  "She articulated a conservative vision that reminded people of Margaret Thatcher and Ronald Reagan and gave us hope that we can do much better than the failed policies of the left."
Yes, something special happened Monday in Norway.  Conservatives found a way to win big.  They did it with technology, social media, a good "ground game," and a strong message with a vision.
They also did it with a strong messenger—Erna Solberg, the new "Iron Lady" of Europe.  It's a recipe for victory that conservatives in America should take note of.