Zika remains in semen for at least 6 months, new case suggests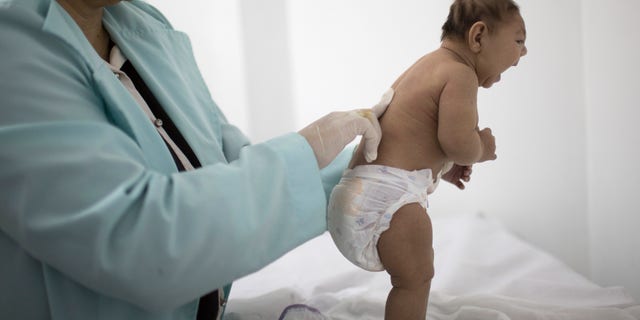 Scientists say the semen of an Italian man who contracted Zika tested positive for the virus six months after he exhibited symptoms— about twice as long as previously reported cases.
For couples planning a family, the Centers for Disease Control and Prevention (CDC) recommends men who've traveled to a Zika-afflicted region wait to have unprotected sex for at least eight weeks after the man returns, regardless of whether he is symptomatic. If the man is diagnosed with Zika, experts recommend waiting to have unprotected sex for at least six months after he begins exhibiting symptoms.
In April, the CDC confirmed Zika causes microcephaly, a severe birth abnormality marked by underdeveloped heads and neurological problems, and new research suggests the infection is linked with a joint disorder and temporary paralysis. Although mosquitoes primarily transmit the virus, Zika can also be contracted through sex.
The new findings, published Thursday in the journal Eurosurveillance, may compel groups like the CDC to revise their recommendations, researchers said.
Study authors detailed the case of a man in his early 40s who presented with a fever and rash after returning from a two-week trip from Haiti to Italy in January 2016. Nine days after he began exhibiting symptoms, his plasma tested positive for Zika. Tests also detected the virus in his urine and saliva 15 and 47 days, respectively, after symptom onset. Researchers noted that 181 days after the initial symptoms showed, the man's semen still tested positive for Zika.
"The results of this study confirm that the virus could replicate specifically in the male genital tract and may persist in semen," the researchers, from the University of Padova and Padova University Hospital, in Italy, told the BBC.
The longest time Zika registered in semen previously was 93 days after symptom onset in a 27-year-old Frenchman. Researchers detailed those findings earlier this month in the August edition of the journal The Lancet.