Woman's ad for raw-chicken 'teddy bears' pulled from Facebook Marketplace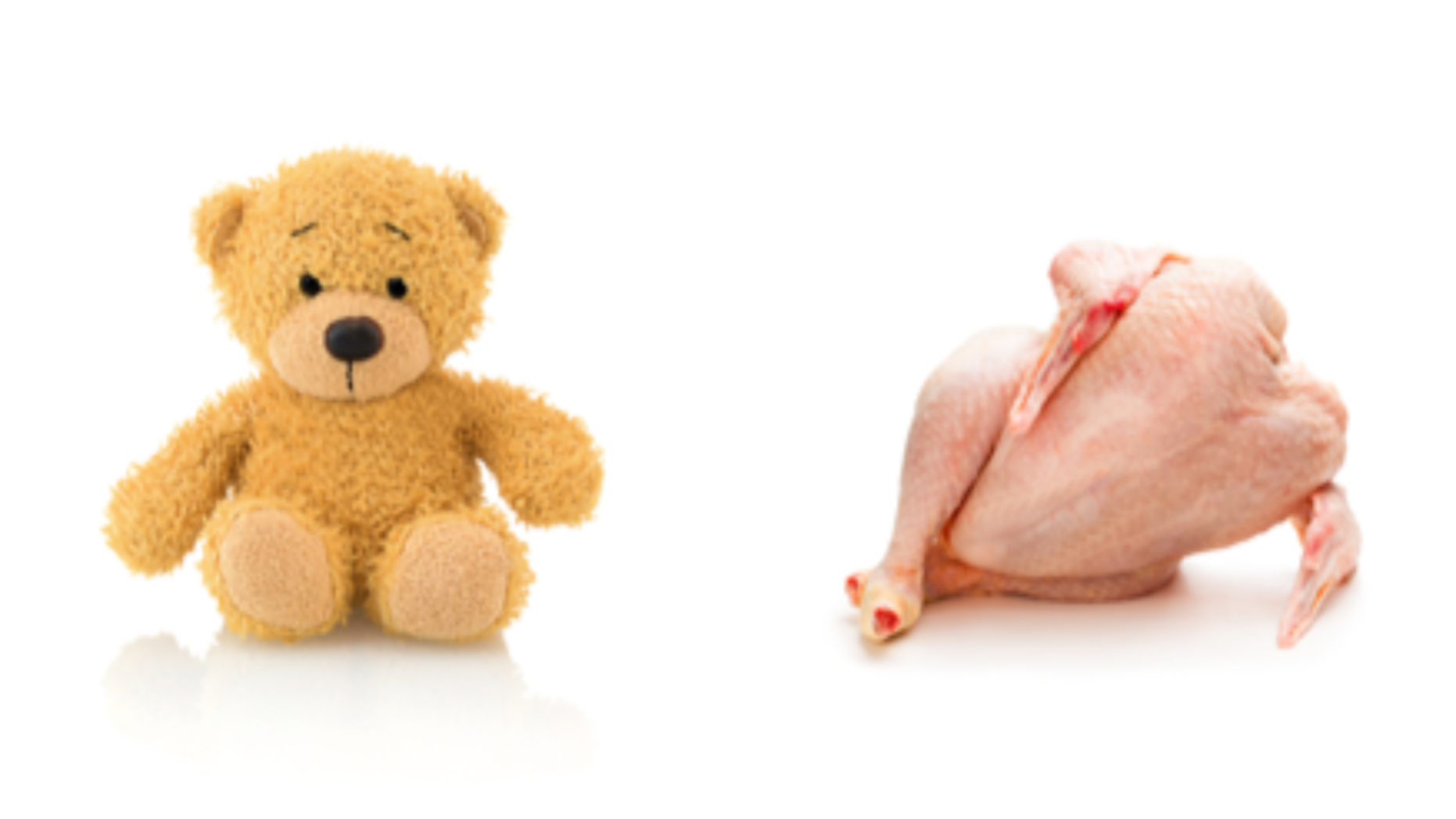 One Facebook user's idea of a "great family activity" is going viral for its sheer absurdity.
A Facebook Marketplace user named "Maggie from Metairie" was allegedly hoping to sell raw chicken "teddy bears" via the Internet up until just a few days ago, according to The Takeout.
Her posting has since been removed, but whether this is because the "chicken bears" had sold out, or because they had been reported, or because the whole thing was a joke, is unknown. One would hope for the latter options.
FRANCE, BELGIUM ARGUE OVER FRENCH FRY ORIGINS
Maggie advertises that she has "plenty of extra parts" and "can make 2 bears," presumably from just one chicken, WGNO originally reported.
Horrified users on Twitter expressed their dismay at this product after the ad was posted by "Best of Nextdoor."
And that's not to mention the health concerns associated with handling raw chicken. The transportation methods of shipping this raw chicken was not advertised, either.
BURGER KING AGREES TO TOTO'S 'AFRICA ALL DAY LONG AT LONDON LOCATION
Considering the time and effort going into each "bear," Maggie wasn't actually planning to charge much for the bizarre product, which was advertised for just $35, or $25 if the purchaser was willing to supply their own chicken.
There may have also been an extra charge for her to "make clothes" for the chicken, but that's another mystery altogether.