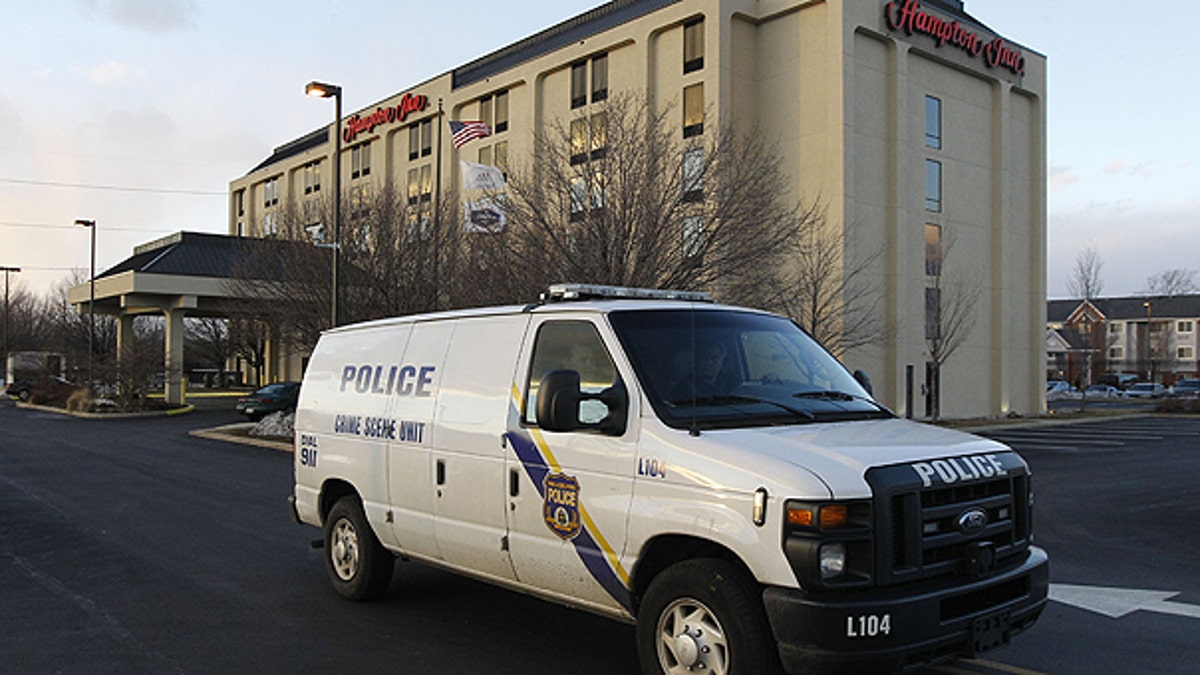 A day after a 20-year-old student from London died from getting silicone injected into her buttocks at a Philadelphia hotel, police have questioned a woman who might be connected to the case, myfoxphilly.com reported.
Detectives issued a search warrant Tuesday night at the Bergen County, N.J., home of a woman they believe set up the appointment online. The woman has been questioned but is not under arrest. They are also looking for a second woman who is suspected of performing the risky procedure.
DR. MANNY: Don't Risk Health for Black Market Procedures
On Saturday, Claudia Adusei and three friends arrived from London, and were staying at the Hampton Inn near Philadelphia International Airport.
Adusei and one of her friends had previously traveled to Philadelphia last November to have their buttocks' enhanced. They had returned so Adusei could have a second buttocks enhancement, while the other woman had her hips augmented.
On Monday, two women showed up to perform the procedures at the hotel, and one woman administered the injections.
Adusei received her enhancement injections around noon Monday, and started complaining of chest pains 12 hours later, police said.
Paramedics were called, and Adusei was rushed to Mercy-Fitzgerald Hospital in Delaware County where she later died around 1:30 a.m., according to court documents.
Speaking outside the family home in North London, her sister Vivian told the London Evening Standard that the family is devastated.
"We just found out yesterday," she told the newspaper. "We're still in shock. We need to think about what we have to do."
A preliminary medical examination suggested that Adusei died from silicone entering her vascular system and ultimately stopping her heart, according to the Delaware County medical examiner.
"In order to make the buttocks big with liquid silicone, you have to inject a lot of it, and use a large-gauge needle because silicone is really thick – and this could easily get into the blood stream," Dr. Steven Victor, a cosmetic dermatologist in New York City, told FoxNews.com."When this happens, there could be several outcomes. You could have a stroke because it could go to the brain – it could also travel to other vital organs like the lungs, the heart, the kidneys and liver. This could be extremely detrimental, including death."
An autopsy has not yet been completed, and toxicology reports from the medical examiner won't be released for at least six weeks.
Unfortunately, Victor said these kind of botched procedures happen all the time.
"We need to regulate this kind of activity better and educate the public. We've been seeing this for years. We've seen face, lips, breasts and buttocks' injected with unknown substances. In one case, a woman came into my office after she had her lips injected with an unknown substance, which turned out to be a peanut oil mixture. We had to surgically remove it."
Just last month, a New York City woman was arrested on charges that she performed illegal breast and buttocks enhancement procedures in her home, sometimes charging more than $1,000 for injections of liquid silicone.
According to court documents filed in Manhattan Federal Court, Whalesca Castillo imported liquid silicone from her native Dominican Republic for her underground practice at her home in the Bronx.
Although silicone is approved by the Food and Drug Administration for cosmetic use, the injection of liquid silicone for cosmetic purposes is prohibited.
"For butt enhancements we use silicone implants – the same as breast implants – just a different shape, and it's very safe" Victor said. "We can also do a fat augmentation of the buttocks."
The FDA as well as British embassy officials are also investigating Adusei's death.
The Associated Press and Reuters contributed to this report.