Wimbledon champ Ken Flach's widow speaks out on tennis great's sepsis death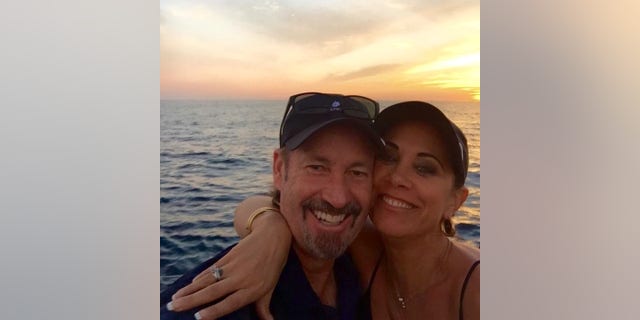 Ken Flach's death at the age of 54 this spring shocked not only his wife and close-knit family and friends, but also the tennis community worldwide. The former Wimbledon champion and Olympic gold medalist was in the prime of his life, according to his widow, Christina, which is what makes his death from sepsis even more difficult for her to cope with.
"My husband should never have died – never," Flach, who is speaking out during Sepsis Awareness Month, told Fox News. "Sepsis can be stopped if it is treated immediately."
HIGH SCHOOL RUNNER, 17, DIES AFTER APPARENT SEIZURE DURING MEET
Sepsis is the body's extreme response to an infection and is considered a life-threatening medical emergency. According to the Centers for Disease Control and Prevention (CDC), sepsis can lead to tissue damage, organ failure and death without immediate treatment. Those with weakened immune systems are among the patient population considered most at-risk, as well as infants, people over 65, and those with chronic ailments.
According to his widow, Ken Flach had a weakened immune system, as he had been battling a respiratory infection, which then progressed to pneumonia. She contends that his health care providers at Kaiser Permanente, which she is planning to sue, failed to act with urgency, which allowed the infection to turn life-threatening. She claims that rather than have Ken come in for an appointment, an advice nurse spent time assessing his health in a telephone conversation.
She claims that when he began vomiting blood, he sent a desperate email to his doctor at Kaiser Permanente before the pair rushed to the emergency room, where he was intubated. He was later transferred to University of California San Francisco Medical Center with his organs failing.
Ken Flach was removed from life support and died several days later, on March 12.
WOMAN DONATES LIFE-SAVING KIDNEY TO STRANGER SHE MET AT BAR
More than 1.7 million Americans are diagnosed with sepsis each year, with 270,000 cases resulting in death. About 1 in 3 patients who die in a hospital have sepsis. According to the CDC, a patient suffering from sepsis may experience a high heart rate, fever, shivering or feeling very cold, confusion or disorientation, shortness of breath, clammy or sweaty skin and extreme pain and discomfort.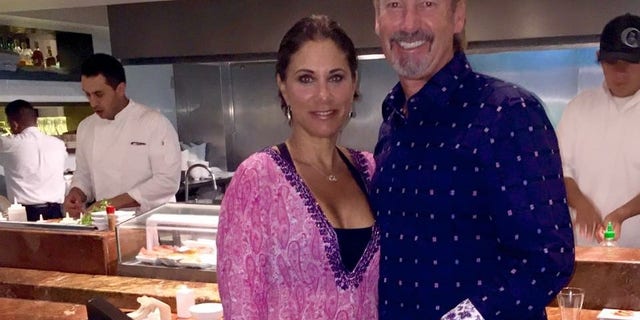 Flach is now on a crusade to educate others about the dangers of waiting to see a doctor in dealing with sepsis. She contends that if her husband had been seen by his doctor, rather than assessed over the phone, he would still be alive.
"If you don't get the patient in the door, you don't know any of those symptoms," Scott Righthand, Flach's attorney, told Fox News. "If you do not get the patient in the door and you figure it out and you treat this disease emergently, everyone gets home safe and Christina's husband is still alive."
The Flachs had been patients of Kaiser Permanente since January. In a statement provided to Fox News, the health care provider said it could not comment on the specifics of Flach's case, but that it shares her commitment to educating the public on sepsis.
"Our hearts go out to Ms. Flach for the loss of her husband," Robin Betts, vice president of quality and clinical effectiveness for Kaiser Permanente Northern California, said in an emailed statement to Fox News.
"While we cannot comment about the specifics of her husband's care due to privacy laws, we share her commitment to educating the public bout the serious condition, sepsis. Kaiser Permanente remains committed to providing high-quality care for all medical conditions, including sepsis."