WHO: AIDS no longer leading cause of death in Africa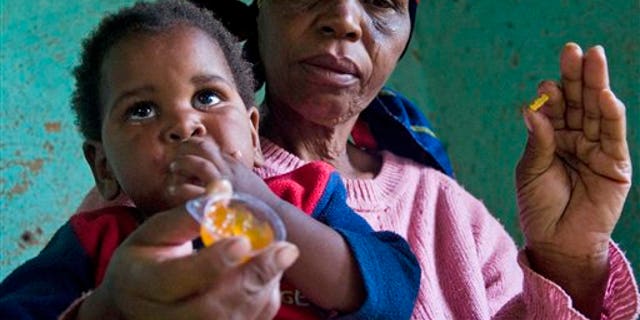 Fewer people are dying of HIV/AIDS in Africa, with the World Health Organization (WHO) now listing respiratory tract infections such as bronchitis or pneumonia as the leading cause of death. HIV/AIDS was responsible for an estimated 760,000 deaths in Africa in 2015, which is a decrease from the 1 million deaths recorded in 2010, Business Insider reported.
WOMAN CHARGED WITH POISONING HUSBAND USING EYE DROP SOLUTION
The findings were confirmed by Africa Check, and found diarrheal diseases took the third spot, with insufficient hygiene, unsafe water and poor sanitation as leading causes behind the spread of infections. The next leading cause of death is stroke, which saw an increase of .5 percent over the last five years, according to the news outlet.
Malaria, which was a longtime cause of deaths on the continent, dropped off the top five list, and was replaced by heart disease, Business Insider reported, adding that the majority of deaths in 2015 were largely caused by preventable diseases.