What May Have Caused Bret Michaels' Brain Hemorrhage?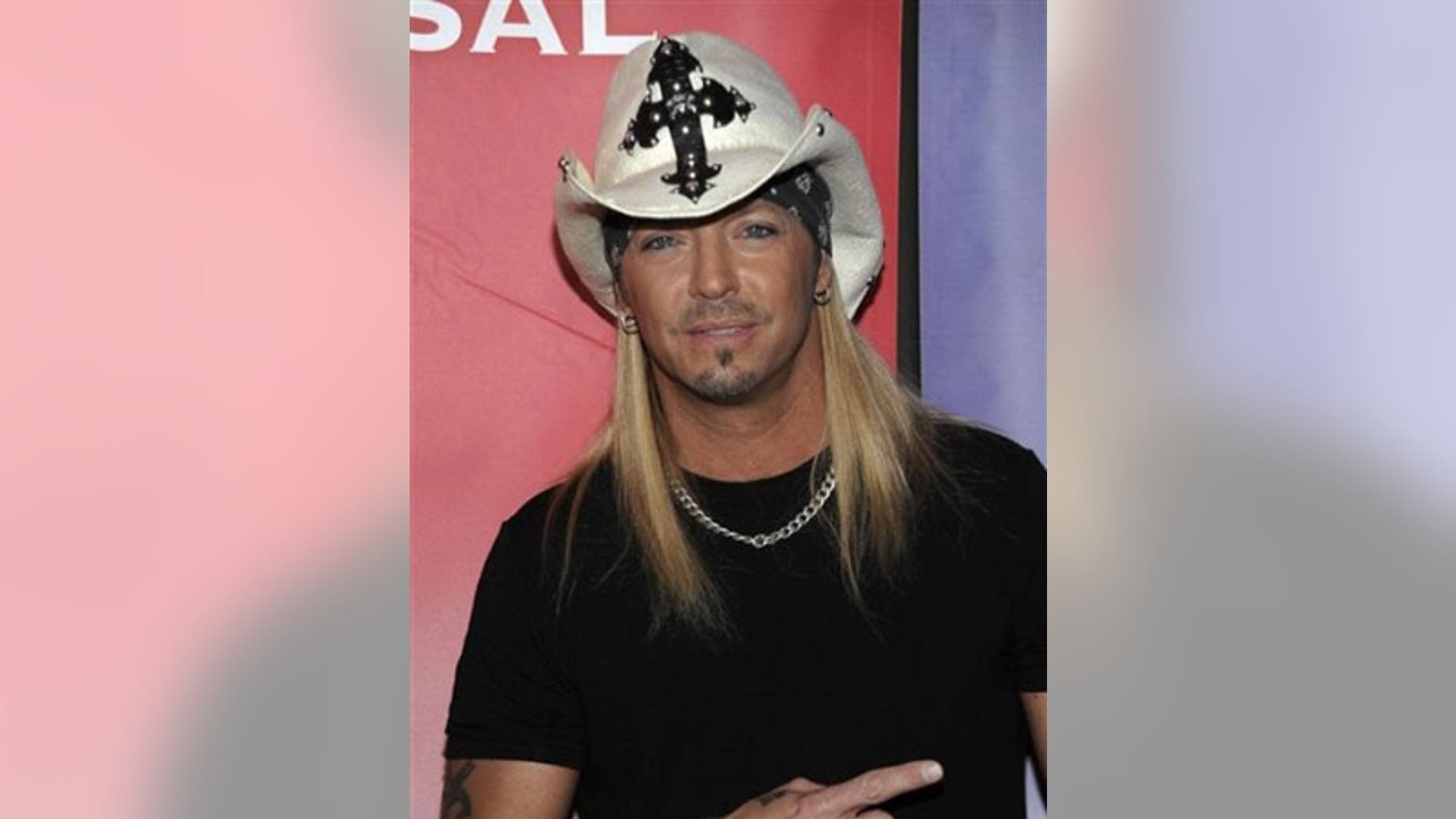 Moments before Bret Michaels was rushed to the emergency room, a source close to the former Poison frontman said Michaels was in excruciating pain, complaining of a headache that felt like he was "getting hit in the head with a baseball bat over and over again," – a relatively typical symptom of a subarachnoid hemorrhage.
"Usually patients say it's the worst headache of their life," Dr. Nicholas Bambakidis, a neurosurgeon at University Hospitals Case Medical Center in Cleveland, Ohio told FoxNews.com. "The most common cause is a brain aneurysm. Typically the aneurysms are present for many years — they may not bleed for years — either they grow or the wall of the artery gets thin enough that the blood starts leaking from the aneurysm."
According to the Mayo Clinic, in any given year, an estimated six million people in the U.S. have aneurysms, but only a small percentage of those aneurysms will hemorrhage.
"Aneurysms are congenital and change in shape overtime," Dr. Carolyn Brockington, director of the stroke center at St. Luke's-Roosevelt Medical Center in New York City said. "You can start with a very small one, but over a lifetime, the size of the aneurysm can increase. Many people have an aneurysm and don't know because they don't have symptoms."
In the case of a subarachnoid hemorrhage, the bleeding occurs in the area between the brain and the thin tissues that cover the brain. Along with an aneurysm, there are two other main causes of this type of brain injury, which include trauma to the head and inflammation or infection in the brain.
In the case of Michaels, we still don't know what exactly caused his brain injury, but we do know doctors discovered bleeding at the base of his brain stem when he was admitted to the hospital on Thursday. Further tests were planned for Monday to help pinpoint the exact source, according to the 47-year-old rocker's Web site. For now, he remains in intensive care, where Bambakidis said he could stay for the next several weeks.
"It's all variable," he said. "Twenty-five percent of patients don't even make it to the hospital and 25 percent end up with some kind of neurologic problem even after successful treatment. A patient usually remains in the hospital two to three weeks after the bleeding episode."
As for treatment, there are several options.
"Again it all depends on the extent of the injury, but one procedure is to open the skull where surgeons 'clip the neck' of the aneurysm, which is like tying a knot at the end of a balloon so blood can't get into the brain," Brockington said. "The other one involves endovascular coiling."
This minimally invasive procedure is often performed to avoid brain surgery and involves treating the aneurysm through a catheter. Either way, Michaels still has a long road to recovery ahead of him.
"Even if he does OK with a surgical procedure to treat an aneurysm, there's still two to three weeks where he's at risk of having stroke," Bambakidis said. "That's because a bleeding episode creates a reaction in the blood vessels of the brain and they can spasm and get very narrow… and that can cause a stroke itself. There are things we do in the ICU to minimize that risk, but there is still an incidence in 10 to 20 percent of patients that can lead to permanent neurological injury," he added.
This major health crisis comes just weeks after Michaels underwent an emergency appendectomy on April 12 after complaining of stomach pains before he was scheduled to perform at Sea World in San Antonio. Michaels later wrote on his Web site that although the surgery "has taken its toll," doctors expect him to make a full recovery.