Video shows mom suffering from apparent overdose in toy aisle at store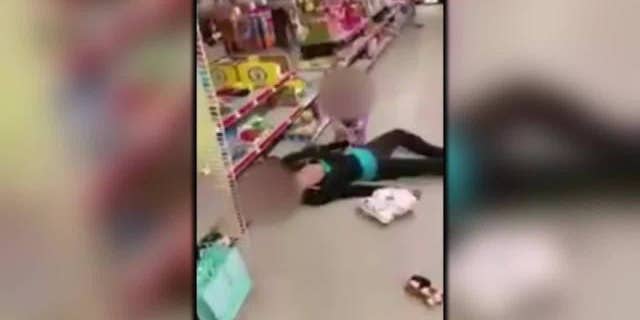 NEWYou can now listen to Fox News articles!
A chilling video of a Massachusetts woman apparently overdosing in the toy aisle of a store as her toddler daughter tries to wake her is making headlines. Police released the video to raise awareness about the dangers of drug abuse, Fox 5 Atlanta reported.
The unidentified 36-year-old woman overdosed in a Lawrence, Mass., Family Dollar store on Saturday, the news station reported. Police say it took two doses of Narcan, the brand name of naloxone, to revive her. Naloxone helps reverse opioid overdose.
Although the woman wasn't charged with any drug-related violations due to a lack of evidence, her 2-year-old daughter is reportedly now in protective custody of the Department of Children and Families.