US's first-ever girl quintuplets born in Houston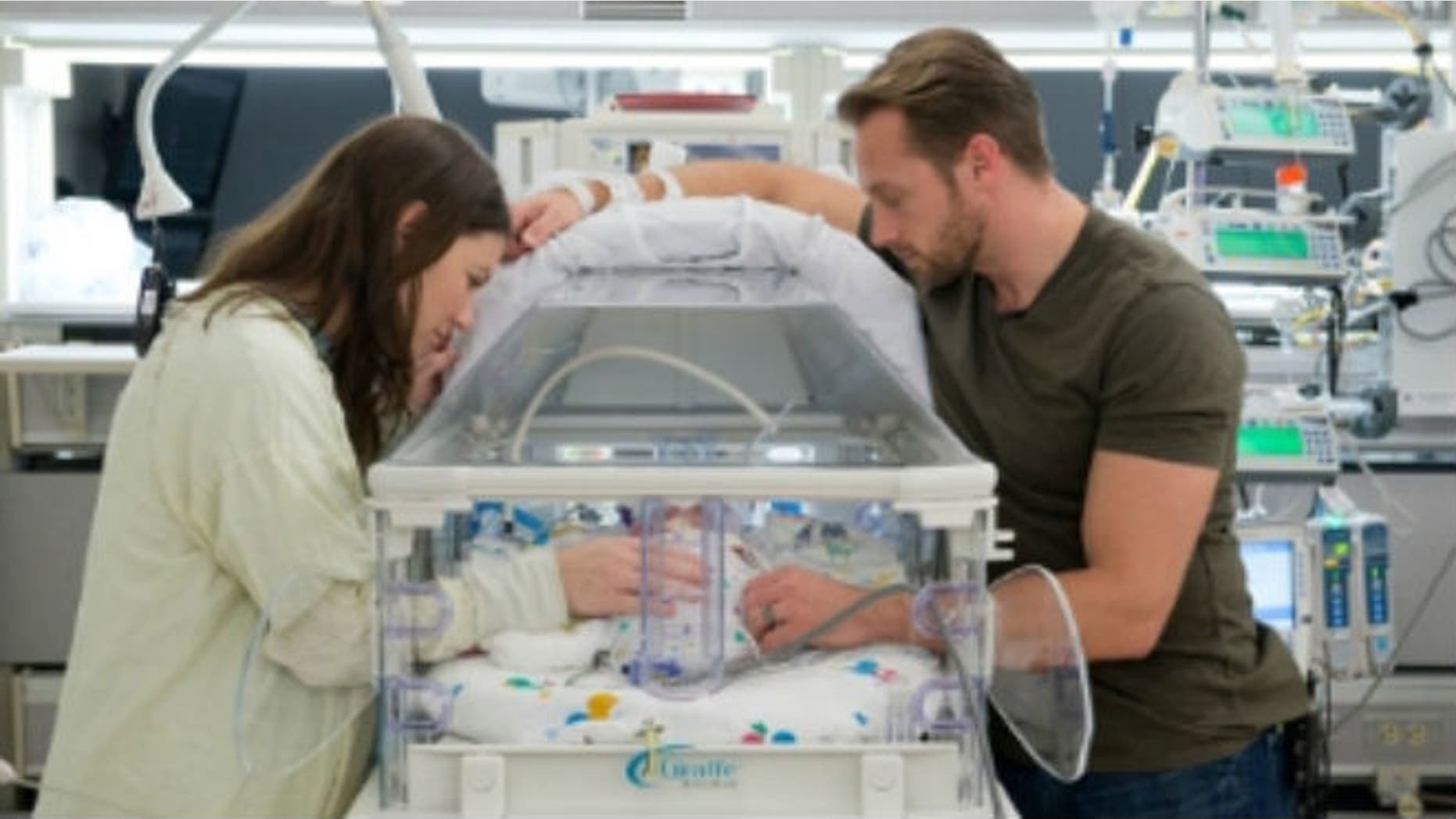 For the first time in the U.S., a set of all female quintuplets were born in Houston on April 8, The Woman's Hospital of Texas announced Tuesday.
Mom Danielle Busby delivered all five girls by caesarean section at 28 weeks and 2 days. Delivery took four minutes.
Danielle, her husband, Adam, and big sister Blayke named the girls Olivia Marie, Ava Lane, Hazel Grace, Parker Kate, and Riley Paige.
"We are thankful and blessed," Danielle said in a news release. "I honestly give all credit to my God."
According to the National Center for Health Statistics, only 66 quintuplets and other higher order births were born in 2013.
For both of her pregnancies, the Houston mom had intrauterine insemination (IUI).
"Danielle is a trooper, and her positive attitude definitely shined through the pregnancy and the delivery," Dr. Alexander Reiter, maternal-fetal medicine specialist with Houston Perinatal Associates, said in the news release. Reiter and more than a dozen medical personnel delivered the babies.
The girls currently only require modest support for breathing and are in the appropriate weight range for their gestational age, Dr. Jayne Finkowski-Rivera, NICU medical director at The Woman's Hospital of Texas said in the news release, citing Danielle's efforts to have the healthiest pregnancy possible.
"They have made a strong start in life, and we are excited to watch them grow and mature," Finkowski-Rivera said.
The Busby family is writing about their experiences on their blog, It's A Buzz World.