Top 10 Online Workout Programs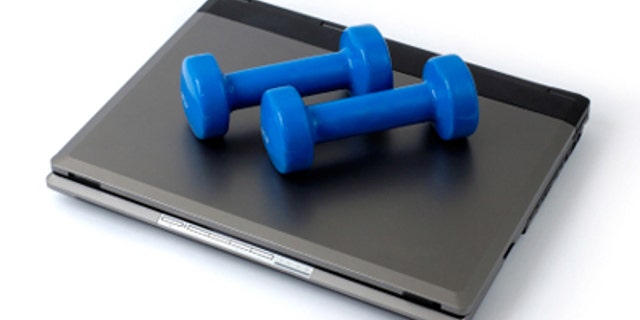 It's no secret that virtually every area of society has expanded with the advances of technology, and fitness is no different. Instead of being left to your own devices to try to lose weight, gain muscle and generally feel better, there are myriad online resources to consult in order to shape your workout. While many of these sites charge for membership, all offer workout program information that you can easily access with just a few clicks of your mouse. Here are 10 great online workout resources.
SparkPeople.com
What is it: SparkPeople is an online portal of fitness-minded individuals who discuss all topics surrounding an active lifestyle.
Though it focuses heavily on diet and weight loss, SparkPeople also contains a wealth of fitness tips that you can follow. The site is free to register, and within minutes, you can find advice, connect with other like-minded people and learn how to expand your workout routine. Getting in shape can be a slow, frustrating experience, but the online community at SparkPeople will support you at every stage of your journey.
WorkoutsForYou.com
What is it: You can customize a workout program, track your results and chat with trainers on Workouts for You.
With a registration to Workouts for You, you'll be able to build a workout program and track the results you achieve. This site offers more than 2,000 different workouts -- many of which you can complete in your home and with minimal equipment. You'll also be able to read testimonials and share information with other site members, get detailed workout information from trainers and read a variety of health-related articles.
What is it: With new workout routines posted weekly, a membership to Workouts on Demand means your workout program will never get stale.
Workouts on Demand features nearly 150 exercise-program videos focusing on such varied topics as cardio kickboxing, dance, pilates, and yoga. With a membership, you'll have access to video downloads and streaming video, nutrition tips, an ability to ask questions to trainers, and a workout charting program.
DailyBurn.com
What is it: Coupling diet tracking with workout programs, DailyBurn is a fitness tracking site you can use to chart your progress.
If you're struggling to keep track of your workout program, DailyBurn's tracking feature can help you stay organized. With this site, you can note the food you eat, the calories you burn through different activities, schedule your workouts, and create workouts specifically tailored to your goals. DailyBurn's mobile app lets you keep tabs on your workouts while on the go.
OnlineFitnessLog.com
What is it: Online Fitness Log's website helps you keep track of your workout goals, including planning your routine and tracking your results.
Once you've written down a list of fitness goals, as well as a schedule that will help you achieve them, they become more legitimate. This website helps you do that, and once you begin interacting with others who'll encourage you on your workout path, you'll want to succeed even more. If you're conscious of the calories you're burning, Online Fitness Log keeps track of that, too.
MyYogaOnline.com
What is it: My Yoga Online gives its member a variety of yoga programs -- perfect if you're too busy to get to a yoga studio.
Ever feel like improving your health through yoga but are intimidated to show up at a drop-in class or too busy to devote the time? If so, My Yoga Online will help you learn this ancient workout from the ground up. The site offers hundreds of yoga classes and available, customizable programs that are guaranteed to match your level of expertise. You'll be able to track your progress, connect with other members and even listen to suggested music while doing your set, all without leaving your living room.
iBodyFit.com
What is it: With iBodyFit, you can view workouts, customize workouts to suit your schedule, and learn fitness and nutritional tips.
Too busy to design your own workout routine? Once you've signed up for iBodyFit, you can converse with fitness experts who'll design the routine that will help you reach your goals. This website offers everything from intense, multi-step workouts to quick exercises—and includes videos for most of them. You can use the site's calendar feature to schedule each day's workout and help reach your goals.
BodyRock.tv
What is it: BodyRock.tv offers new home-based workouts and diet tips several times a week.
With nearly daily updates, BodyRock.tv is an ideal website for those who want to keep trying fresh, new workouts. Several times a week, a sweat-inducing workout is posted on the site, which will help you try new exercises if you're the type of fitness buff who likes to keep his workout fresh. While waiting for updates, you can peruse a sizable archive of other workout routines, learn about improving your health through diet and read success stories of other members, known as "BodyRockers." When you get a body you want to show off and some exercises to share, apply to the site and begin posting your own information for other members.
_________________________________________________________________________
More from AskMen.com:
The U.S. Military Force Workout
Get Back Into Your Fitness Routine
Create An Effective Home Workout Program
_________________________________________________________________________
BuiltFit.com
What is it: BuiltFit provides its members with articles, videos, diet plans, and other information.
Whether it's learning how to eat healthy food that tastes good, deciding what supplements are best for your body type or watching videos that show exactly how to perform a certain workout, it's all on BuiltFit. This website offers detailed exercises for every part of your body whether you're working on fat loss or muscle building. If diet is a key part of your fitness quest, BuiltFit also offers healthy recipes for food that actually tastes good.
ExerciseTV.tv
What is it: Exercise TV features a comprehensive video database of workouts for athletes of every fitness level.
Exercise TV's website is a hub of information for anyone interested in learning a new workout. You can browse hundreds of videos by the area in the body that they target, and with a paid subscription, get new videos, workout plans and diet recommendations. It's like having a personal trainer from the comfort of home. Members can swap tips and advice with other members, ask questions to experts and keep track of their workouts with the site's exercise tracker.