Tomatoes: A natural sunblock for your skin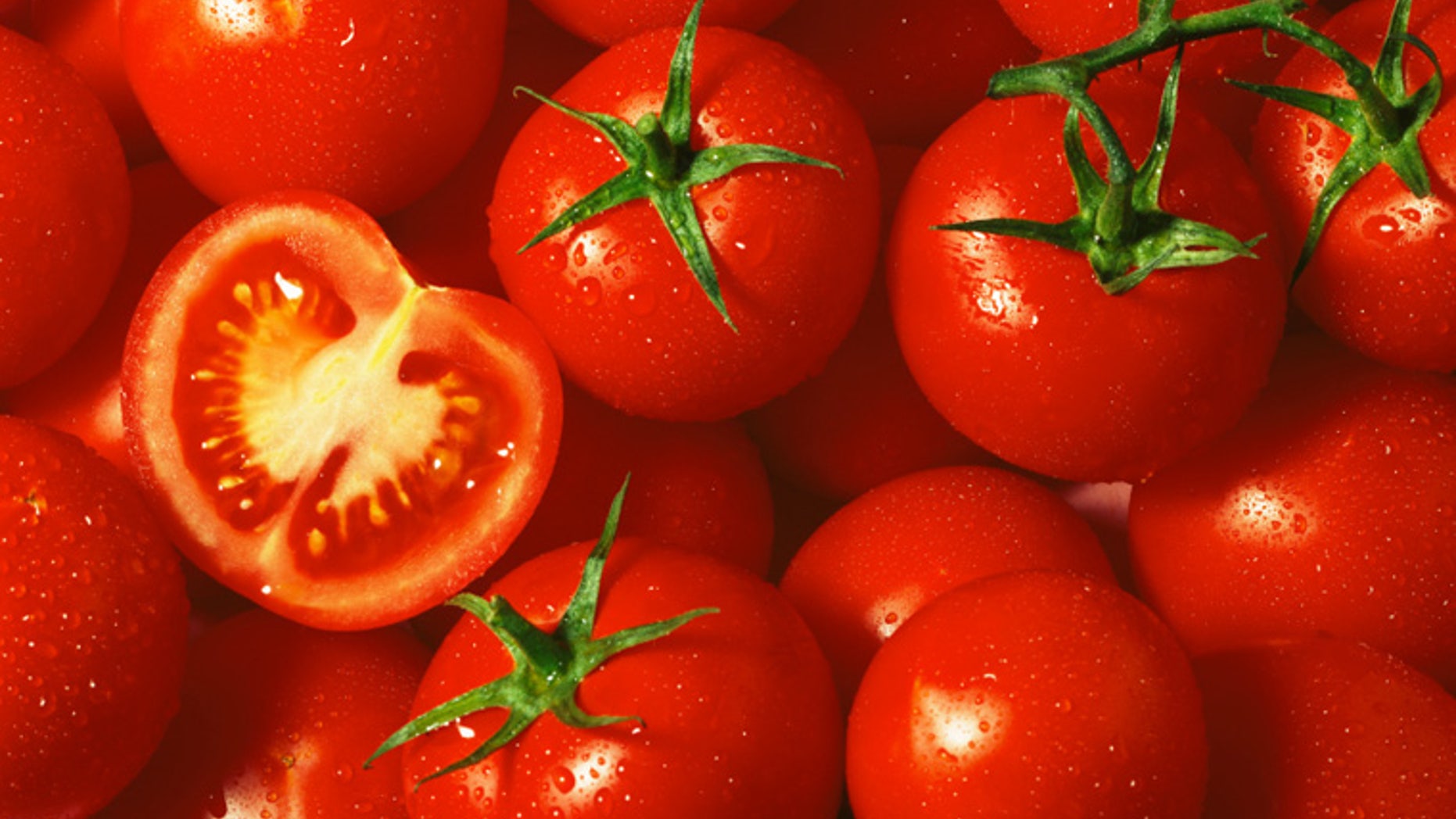 Going somewhere warm this winter? Stock up on tomatoes, because they may be nature's own form of sun block.
Does this mean you can put down the Coppertone, and take a bite of your salad? Not exactly, but for extra protection against the sun's damaging rays, it can help if you increase your intake of tomatoes.
Research at the University of Michigan recently has shown that lycopene, an antioxidant found in tomatoes, can actually help prevent the skin from being sunburned.
According to the study, people who consumed 40 grams of tomato paste each day, with at least 16 milligrams of lycopene, were better protected against ultraviolet rays than people who hadn't consumed tomato paste.
That's right, avoid turning into a tomato by eating red tomatoes!
Think of free radicals, which can be caused by UV rays, as an evil super villain set out to damage the cells in your body.  Lycopene acts as a protective shield to defend you from the attack.
Tomatoes not only safeguard your skin cells, but thanks to the pigment luetin, they also help hydrate the skin and increase its elasticity.  Talk about a super food.
So go ahead, ask for another side of marinara sauce at dinner, and be safe in the sun!
Tanya Zuckerbrot MS, RD, is a nationally known registered dietitian based in New York and the creator of a proprietary high-fiber nutrition program for weight loss, wellness and for treating various medical conditions. Tanya authored the bestselling weight loss book The F-Factor Diet, and she is the first dietitian with a national line of high-fiber foods, which are sold under the F-Factor name. Become a fan of Tanya on Facebook, follow her on Twitter and LinkedIn, and visit her website Ffactor.com.