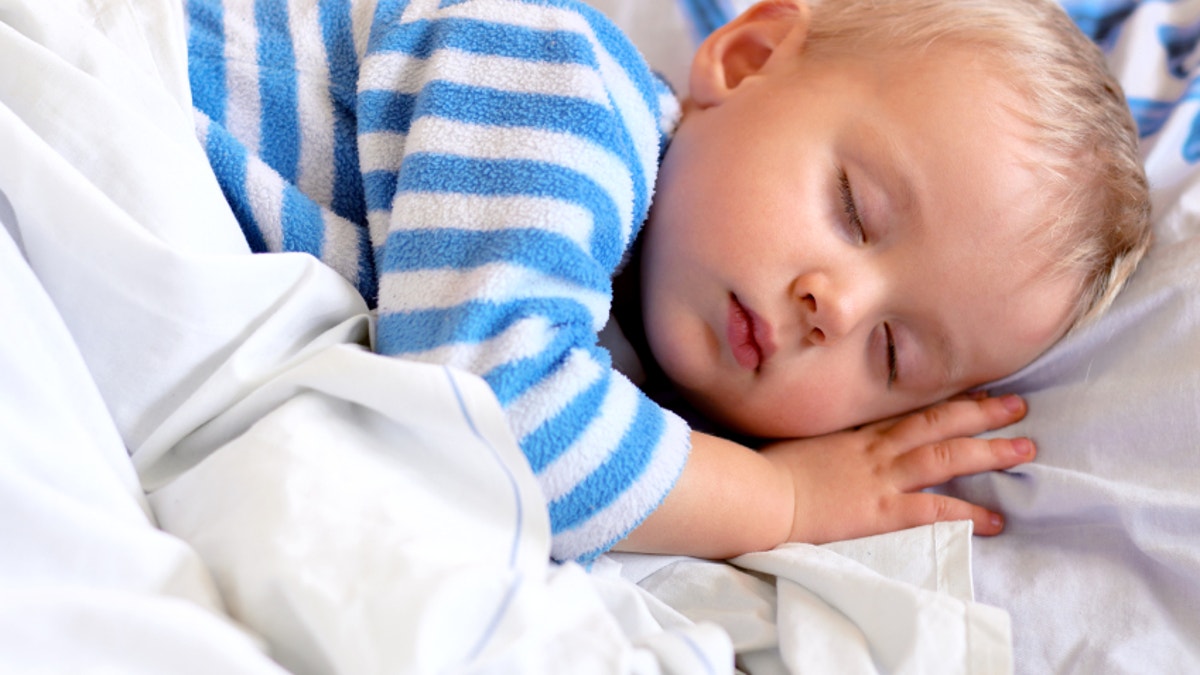 In a long-term study, toddlers who slept less than 10 hours a night or woke frequently at night tended to have more emotional and behavioral problems at age five.
The researchers had expected to see a link between sleep and emotional and behavioral problems but were surprised "that the risks were so strong and consistent," said lead author Borge Sivertsen of Uni Research Health and the Norwegian Institute of Public Health in Bergen.
"While only an experimental study can determine causality, our study does suggest that there is an increased risk of developing such problems, also after accounting for a range of other possible factors," Sivertsen told Reuters Health by email.
The new results come from an ongoing study of 32,662 pairs of mothers and children in Norway supported by the Norwegian Ministry of Health. The mothers filled out questionnaires when they were 17 weeks pregnant, when the child was 18 months old and again when the child was five years old.
Mothers rated 99 child behaviors on a scale from "not true" to "very true" and reported how long the child slept in a 24-hour period and how often he or she woke up during the night.
At 18 months, almost 60 percent of toddlers were sleeping for 13 to 14 hours per night and about two percent were sleeping for less than ten hours per night. About 3 percent of toddlers woke three or more times per night. Most kids woke a few times per week or less.
Toddlers who slept less than 13 hours per night often also had emotional or behavioral problems at the same age, the authors write in JAMA Pediatrics.
The researchers accounted for mother's age, education level, duration of pregnancy and number of other children and for the child's birth weight and sex, and found that those who slept less than ten hours per night and those who woke three or more times per night at 18 months were more likely to have emotional or behavioral problems at age five.
The risk was higher for internalizing problems, like being emotionally reactive, anxious or depressed, than for externalizing problems, like attention deficit or aggression.
"Although it is difficult to tease out causality from observational studies, this longitudinal study does suggest that inadequate sleep in early childhood increases the risks for later emotional and behavioral problems," said Michelle M. Garrison of Seattle Children's Research Institute in Washington, who wrote an editorial about the research.
Inadequate sleep at night leads to trouble the next day with handling emotions, impulse control, and accurately reading emotions and intent in others, Garrison told Reuters Health by email.
Chronic sleep problems can also cause shifts in stress hormones, she said.
Early sleep issues may be part of the reason for later emotional or behavioral problems, Sivertsen said, but many other factors, like child temperament and parental mental health, may be important as well.
Fortunately, many of these children will not necessarily have mental health problems later in life, he said.
"It is a developmental milestone for children to be able to fall asleep on their own," Sivertsen said.
Parents sitting at the bedside, rocking or singing to the child may lead to dependence on parents to fall asleep, which likely increases the risk for later sleep problems, he said.
Most infants settle into a more regular sleep pattern across the first six months, he said.
"I do recommend the book Take Charge of Your Child's Sleep by Owens and Mindell to families of children with sleep problems, and of course I also encourage them to speak to their child's primary care provider about their concerns," Garrison said.