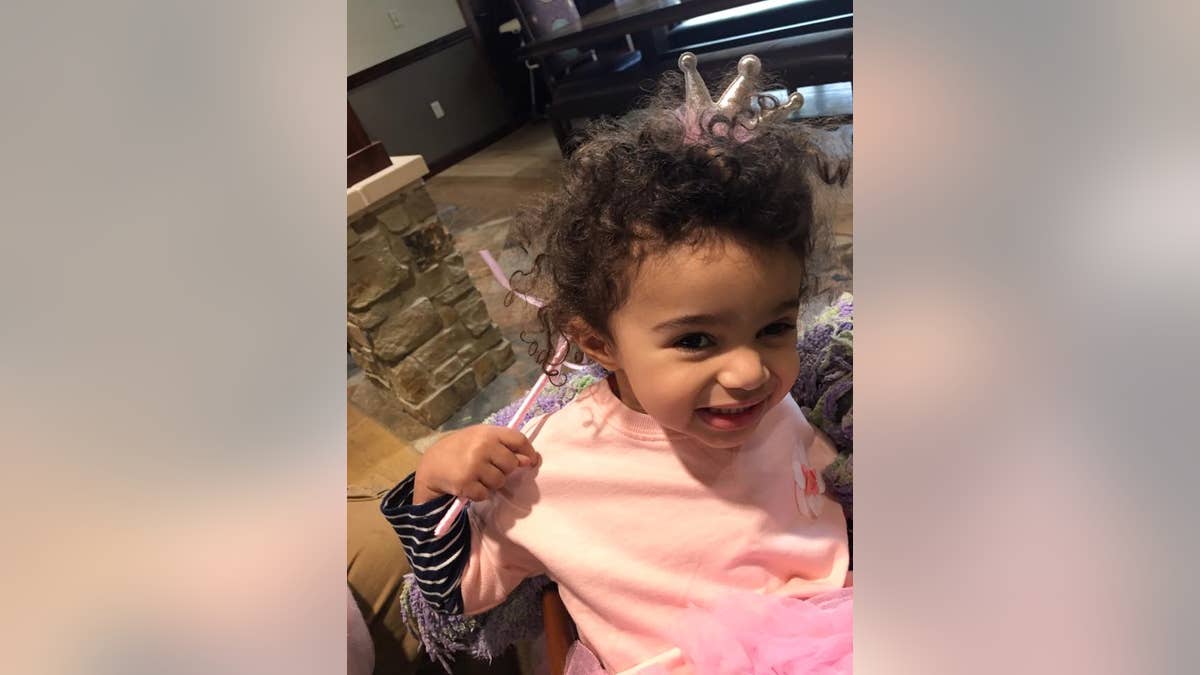 When 2-year-old McKinley Norton started walking sideways, her mother, Kourtney, took her to the pediatrician, who mistakenly suspected an eye infection.
"I thought, 'Something is going on,'" Kourtney, of Oklahoma, told KFOR.com. "She's not really walking with her left side. She's feeling around."
WIFE PROVIDES HUSBAND WITH LIFE-SAVING PARTIAL LIVER TRANSPLANT
After some persistence from Kourtney and a visit to an eye specialist, McKinely landed in Dr. Ashley Baker's office at Jimmy Everest Center for Cancer in Oklahoma City. Baker discovered a large cancerous tumor that had already robbed McKinley of sight in her left eye, and extended into her optic nerve, KFOR.com reported. She was eventually diagnosed with Retinoblastoma.
"Everything hit me at once when they said tumor, and I just looked at her and started crying," John Norton, McKinley's father, told KFOR.com.
Baker, who removed McKinley's left eye, told KFOR.com that while McKinely's cancer is the most common type of eye cancer, it's still considered rare among other diseases.
FAMILY CREATES #MUSTARDCHALLENGE TO RAISE FUNDS FOR CHILDHOOD CANCER IN HONOR OF DAUGHTER
"In the entire United States, there are maybe 300 cases diagnosed a year, so we'd expect to see five to 10 cases in Oklahoma each year," Baker told the news outlet.
McKinley recently wrapped her sixth round of chemotherapy and was outfitted with a prosthetic eye, which she quickly adapted to.
"It doesn't' seem to affect her at all," Baker told KFOR.com. "She runs and plays and laughs."
The Nortons, who keep followers updated on McKinely's health through the "Team McKinley" Facebook page, said they are thankful for their treatment team at Jimmy Everest Center for Cancer, who kept their daughter running and playing through the worst of her treatments.
"The people are amazing," John told KFOR.com. "They're nice. They're just good people."