Tips to Help You Keep Your New Year's Resolutions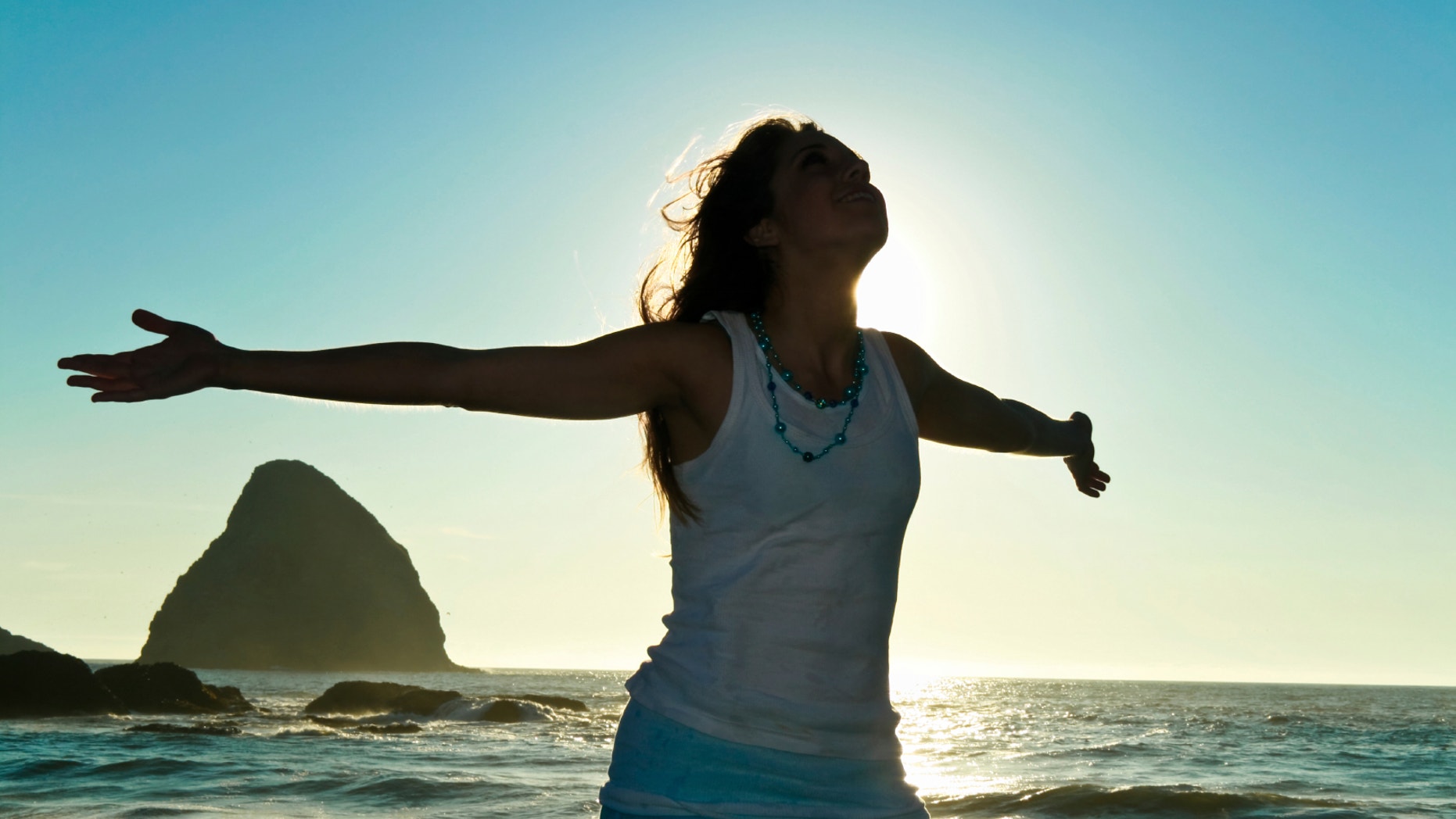 It happens every New Year's Eve: Right around the time the clock strikes midnight, you're gulping down your third or fourth glass of champagne and singing all the wrong words to "Auld Lang Syne." You vow that in the next year you're going to lose weight, get in shape, save money, find a job, quit smoking and be nicer to your Aunt Flo.
The list goes on, but New Year's resolutions rarely do. By February or March, they're often forgotten.
We make resolutions as a way to kick bad habits, to motivate and re-invent ourselves. So why don't we stick to them?
Maybe it's because they're unrealistic, like the one from a hefty friend who made the goal to lose weight, yet justified eating fast food for every meal. Or the resolution from a single, 35-year-old Chicago woman who said she plans in the coming year to meet Mr. Right, get married and have a baby. It could happen, but making it a resolution for that time frame might be overly ambitious.
As life coach James M. Lynch put it, resolutions fail when we "don't take all the steps needed to create lasting change."
Lynch, who works on achieving goals with his clients at jlynchtraining.com, said that in order to be a success, you have to think of it as "a 3-legged stool":
"You need desire and a vision for what's possible; a commitment to the appropriate actions and behaviors; and, the third leg of the stool -- accountability. If any of these steps are missing, your chances of success are drastically diminished."
In other words, if you're really serious about a resolution you've made for the new year, don't forget about it on Jan. 2. Make a schedule for how you're going to achieve it.
Lynch suggests you flex your mental muscles. "Important goals require discipline and structure," he said. "A real goal should be taken on like a business plan -- with realistic expectations, a means for implementing, milestones along the way, a team to support it and a specific, time-driven goal."
But if your plan is to lose weight and get in shape -- one of the most common pledges people make for the new year -- it will also take flexing your physical muscles.

Health clubs fill up with new members every January. But there are fewer members hogging the treadmills in February, and by March or April the clubs are back to their regular numbers.
Getting in shape needs a workable plan, just like any other objective. Running and fitness coach Brendan Cournane suggests checking first with your doctor to see what you can safely handle, then figuring out why you're setting the goal.

"Write down your motives in a place you can periodically review them," he said.
"Each of us brings something that stirs the soul. Identify the motives and the passion in order to keep the goal in sight and the exercise enjoyable. By understanding our motives and maintaining a written record of the motives, it is easier to stay with the goal when we face the inevitable (but temporary) setbacks, inertia or injury."
It's also not a bad idea to sign up for something, like a race, that's several months away. Knowing you'll be at the starting line in, say, June, might motivate you to go out and exercise after work when you really feel like slouching on the couch.
Sometimes success is all in your attitude, said Cournane, who's helped hundreds of people accomplish the daunting task of completing a marathon. "Positive self-talk is the starting point. Tell yourself 'I can do this!'"
Cournane offers his athletes plenty of words of encouragement along the way.
"Many of my runners tell me they have set an impossible goal. And I remind them that through the course of training, we will turn the impossible into the improbable, into the inevitable success! It takes time, effort, dedication and positive self-talk, but the goal is achievable for most."
Those are words that can apply to pretty much any resolution.
Jane Auckland, of Texas, said she used to procrastinate until she started writing her daily affirmations on paper and posting them in places around her home, like the refrigerator.
The postings both encouraged and reminded her of her plan. "I never thought I could do a triathlon, but I did! Now I'm ready for my next goal," Auckland said with a toothy smile.

"Little pep talks" to herself are what makeup artist Rhonda Speights credits for her success story. Since diseases like diabetes run in her family, she made a resolution a year ago to lose weight and get in shape.

Since then she's lost 40 pounds, eats mostly healthy, non-processed foods and exercises regularly.  Now she can offer advice to other wannabe goal achievers.
"It's the consistency that gives you results," she said. "You have to make a renewed resolution every day."

Speights suggests setting small goals instead of really big ones, so they're easier to attain. She'll have a new resolution for New Year's Day 2012.
"Now I want to take it a step higher, with more intensity in weight training," she said.
"Success comes in a can," said Cournane. "Set  S.M.A.R.T. goals that you can accomplish," he said, using the acronym for "Specific, Measurable, Achievable And Realistic" goals.
It sounds like something a coach would say. But the concepts work for just about any intention.
If you want to save more cash, make a plan. Financial advisers recommend figuring out how much you need for your end goal and what it will take to make that happen. Then set up regular monthly withdrawals from a bank account into a savings account so you don't have to think about it while the money grows.

Whatever the objective, Lynch suggests you enlist friends and family for support. "Find others who have similar goals and hold each other accountable," he said. "Setting aside time in a calendar for anything you commit to is necessary too."
It may seem like a lot to think about while you're donning your party hat and waving streamers at the New Year's Eve party, but, as one partygoer wisely put it:
"Imagine how good you'll feel at next year's bash if you've achieved this year's goals."