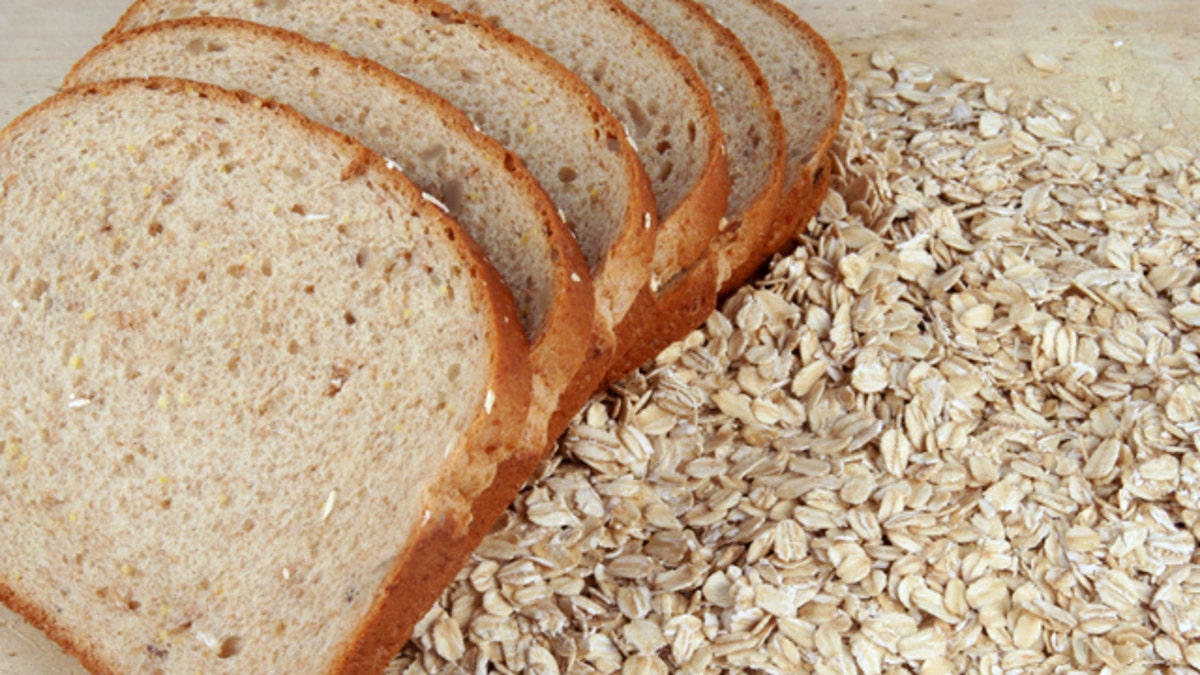 I know it seems a bit scary to have to go grocery shopping and skip out on some of your favorites like bagels, pretzels and chicken noodle soup.
But, although you can no longer eat wheat, barley, rye and some oats, there are tons of food you can eat. And don't worry, you don't have to give up bread forever. Because of the high incidence of celiac disease and gluten intolerance (it is estimated that one in every 100 people in the U.S. have
celiac disease and more go undiagnosed), tons of gluten-free products (including breads and pastas), restaurants and recipes are becoming more readily available. However, it's still very important to be an informed consumer. Many foods that you would never imagine to have gluten do – like bouillon cubes and soy sauce. Follow these tips to get you on track:
Walk the perimeter
Did you ever notice that many of the foods dietitians advocate for health are on the outskirts of the grocery store? Here you will find fresh fruits, vegetables, low-fat dairy, and proteins like meats and meat substitutes. Fresh and frozen fruits and vegetables (and canned unless
they contain additives or fillers) are naturally gluten free. Beware though of vegetables with sauces as they may contain gluten. When it comes to dairy: Milk, half and half, butter, margarine, eggs, most cheeses including hard cheeses, and cottage cheese are gluten free. Check labels or with the
manufacturer on processed cheeses, cheese blends and flavored yogurts. Make sure to avoid cheeses with vegetable gum, food starch and preservatives not defined by a gluten-free source. Most poultry is also gluten free, just avoid poultry that has been breaded or that is self basting. Fresh meats like beef, meat substitutes and fish are safe to eat. Be careful when purchasing sausages and hot dogs as these foods may contain wheat. Stock up on healthy fats like nuts and oils, which are also gluten-free unless coated in a marinade or candy covering.
Explore your starches
There are many starches that are naturally gluten free. Branch out from your traditional wheat and try: buckwheat, cornmeal, grits, millet, quinoa and rice. Other starches that can be used are legumes, and starchy vegetables like peas, potatoes and corn. If you like to bake, some gluten-free flours include: almond, amaranth, artichoke, sorghum and teff flours.
Purchase your carbohydrate essentials
After diagnosis it can be expensive and overwhelming to run out and buy all gluten-free products. Instead, stock up on the essentials – purchase a gluten-free bread, frozen waffles, cereal, popcorn, gluten-free crackers and gluten-free snack bars. Some great brands include, Bob's Red Mill, Chex, The Really Great Food Company and La Tortilla Factory.
Look out for hidden sources
Read labels and steer clear of products like: malt, barley, dextrin, candy, some cold cuts (Applegate Farms is gluten free), gravies, imitation fish, soy sauce, teriyaki, vegetables in sauce,
hydrolyzed wheat protein, rice mixes, communion wafers, chips, bouillon cubes, soups, multivitamins, play dough, lip gloss and stamps.
Tanya Zuckerbrot MS, RD, is a nationally known registered dietitian based in New York and the creator of a proprietary high-fiber nutrition program for weight loss, wellness and for treating various medical conditions. Tanya authored the bestselling weight loss book The F-Factor Diet, and she is the first dietitian with a national line of high-fiber foods, which are sold under the F-Factor name. Become a fan of Tanya on Facebook, follow her on Twitter and LinkedIn, and visit her website Ffactor.com.