Thousands of surgical errors happening with 'alarming frequency'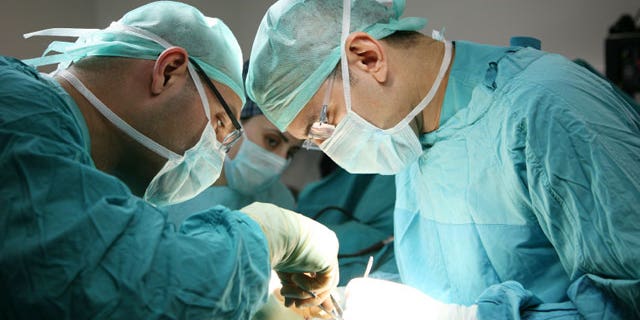 They are known as "never events"—the kind of mistake that should never happen in medicine, like operating on the wrong patient or sewing someone up with a sponge still inside—yet new research suggests that they happen with alarming frequency.
[sidebar]
Surgeons make such mistakes more than 4,000 times a year in the U.S., according to a study led by Johns Hopkins University School of Medicine, published online in the journal Surgery.
Related: California hospitals fined for endangering patients
The study, using data in the National Practitioner Data Bank, a federal repository of medical-malpractice judgments and out-of-court settlements, looked at cases involving leaving an object inside a patient, wrong-site surgeries, wrong procedures and wrong-patient surgeries.
In the 9,744 cases identified between 1990 and 2010, just over 6 percent of patients died, 32.9 percent had permanent injury and 59.2 percent suffered temporary injury, according to the researchers.
Based on the number of paid claims and a prior study that estimated that only 12 percent of surgical adverse events result in indemnity payments, the researchers arrived at an estimate that at least 4,082 mistakes actually occur in the U.S. each year.
Martin Makary, lead author of the study and an associate professor of surgery at Johns Hopkins, said his team's estimates are likely low; previous studies have shown that many patients never file claims after errors. And not all items left behind after surgery are discovered. Typically, they are found only when a patient experiences a complication after surgery, such as an infection, and efforts are made to find out why, he said. As many as one in three or four retained sponges may never be discovered, he added.
Unlike some complications in medicine, the surgical mistakes are "totally preventable," according to Makary.
By law, hospitals are required to report events that result in a settlement or judgment to the database. Overall, annual rates of surgical "never events" reported to the database have decreased, Makary said, but that may be in part because hospitals can decide not to name individual doctor on settlements under some circumstances, and thus not report to the practitioner database.
Click here to read more on this from the Wall Street Journal.