Those who suffer from severe PMS may face future health problems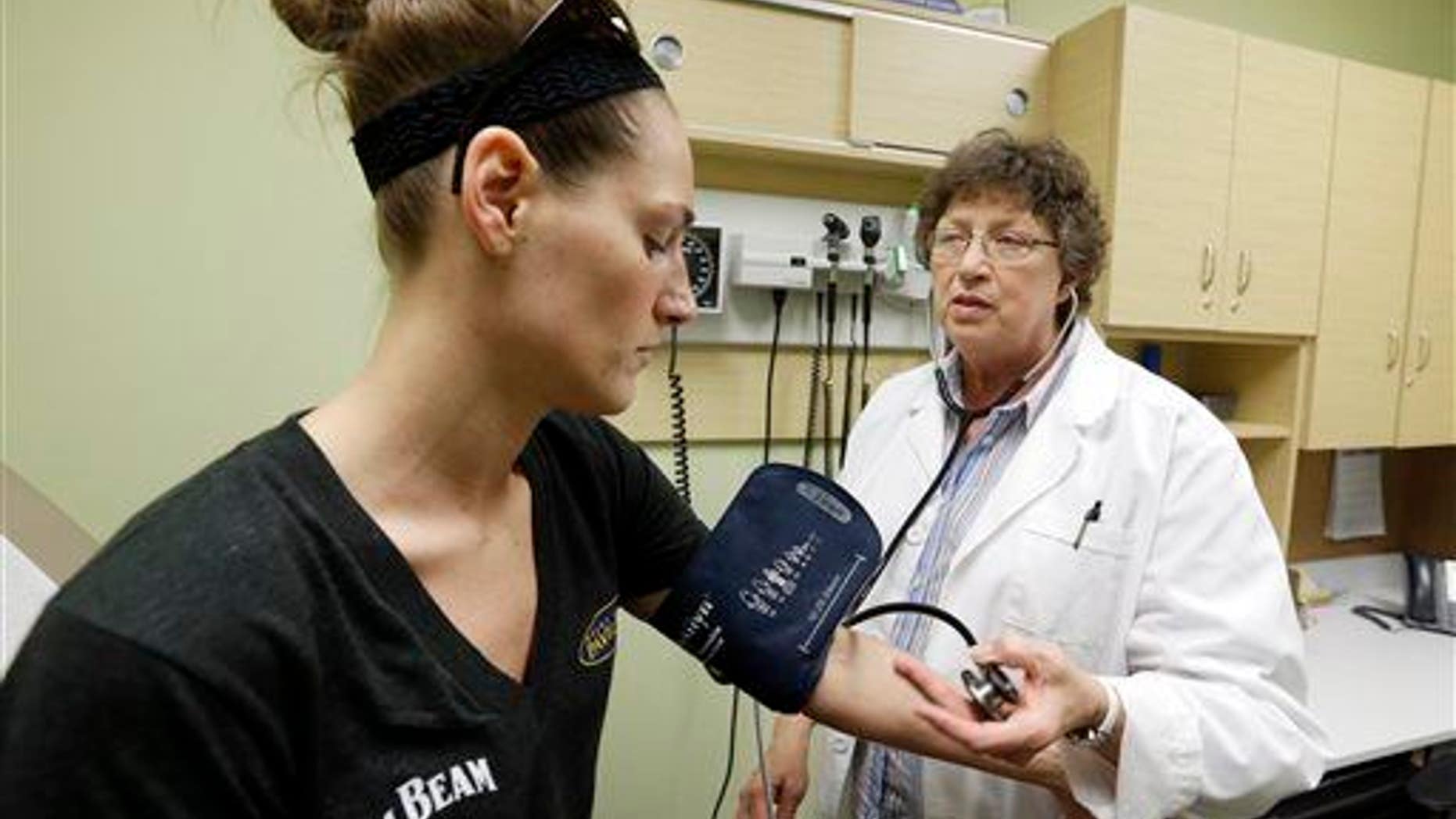 Women who suffer from moderate to severe premenstrual syndrome (PMS) appear to be at greater risk of having high blood pressure later in life, report researchers at the University of Massachusetts Amherst in the American Journal of Epidemiology.
The team, which also worked with the Harvard School of Public Health, found that the 1,257 25- to 42-year-old women with moderate-to-severe PMS they studied had a 40 percent higher risk of hypertension over the next 20 years compared to 2,463 control women without significant premenstrual symptoms.
Live Science points out that those with high blood pressure have an elevated risk of heart disease and stroke. The researchers noted that the PMS-high blood pressure relationship was most pronounced among women younger than 40, reports Live Science, though "one important limitation is that the average age of these patients was 27 years," an outside researcher tells HealthDay.
"It would be helpful to see if this association persisted in younger women as well." Nearly three years ago, the same University of Massachusetts team found that iron may offer some protection against PMS, which the Mayo Clinic notes can be marked by a range of symptoms, including anxiety, depression, insomnia, headache, fatigue, acne, and diarrhea.
(Previous research has shown that premenstrual women are the fastest at spotting, well, snakes.)
This article originally appeared on Newser: PMS May Signal Future Health Problems for Women
More From Newser