The latest guidelines on vaccines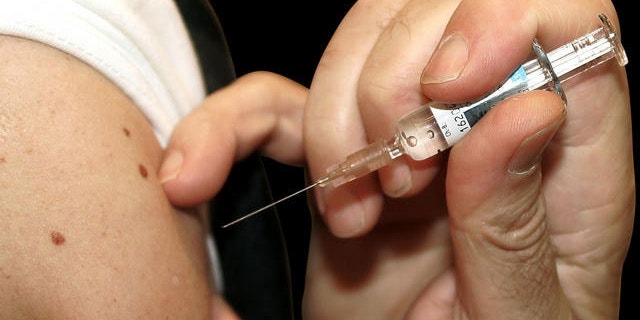 If you want your child to be protected against harmful diseases, experts agree that it's important to get every recommended vaccine on time.
"The government isn't in the business of recommending vaccines that aren't necessary and neither are doctors," Dr. Angela L. Myers, director of the Infectious Diseases Fellowship Program at Children's Mercy Hospitals and Clinics in Kansas City, Mo.
However, many parents are concerned about the safety of vaccines for their children – even to the point of pursuing medical exemptions.
In fact, approximately 89,133 kindergarten children received an exemption from vaccines last year, even though vaccine coverage is still considered at or near levels in each state, according to the Centers for Disease Control and Prevention.
A medical exemption is granted for legitimate medical reasons like allergic reactions, cancer, HIV or other immune disorders.
"It is our duty as a society to protect those children," Myers said. "The best way we can protect them is for otherwise healthy children to get all of their vaccines."
Yet medical exemptions can also be granted for religious or philosophical reasons, depending on the state. States with less restrictive rules typically report more exemptions, according to a recent study in The Journal of Infectious Diseases.
Some parents also choose not to vaccinate because they believe the likelihood of their children becoming infected is very low. Yet diseases that some believe have been eliminated, are actually still very present in the United States.
In 2011, 222 cases of measles were reported, and 25 have already been reported this year, according to the CDC. Plus, unvaccinated children are susceptible to these diseases from people visiting from other countries or if they themselves travel abroad.
In 1992, it was recommended that children and teens receive up to nine vaccines, including booster shots while today, kids can receive up to 13 vaccines. Although the number of vaccines have increased, the amount of antigens—the protein taken from the virus or bacteria that's introduced into the body—in all vaccines has greatly been reduced since the smallpox vaccine was introduced in the 1700s.
"So even though they're getting more vaccines, they're actually exposed to a lot less antigens than they used to be," Myers said.
Plus, the schedule and spacing of the vaccines has remained the same. "The schedule is based on rigorous research that has shown how long it takes to develop immunity and then how long in between doses you need in order to get a response each time," according to Myers, who says it takes two weeks to start developing immunity and four to six weeks to have full immunity.
As your children get back into the swing of things at school, it's a good time to get them caught up on their immunizations. Here's what you should know.
Tdap
It used to be that children didn't get the Tdap (diphtheria, Tetanus, and pertussis) vaccine until they were almost teenagers but after the pertussis outbreak in California in 2010, the recommendations changed, according to Dr. Christopher Harrison, the director of the Infectious Disease Research Laboratory at Children's Mercy Hospitals and Clinics in Kansas City, Missouri. Now, the Advisory Committee on Immunization Practices and the American Academy of Pediatrics recommends Tdap for seven to 10 year olds.
Meningococcal/meningitis
In the past, after children received vaccines to enter kindergarten, they didn't receive any more until college. Now, as meningitis has become more of a concern in recent years, the meningococcal/meningitis vaccine was added to the schedule for 11-12 year olds.
HPV
According to Harrison, when the HPV vaccine was introduced, it was an expensive vaccine so it was recommended for girls only. Yet as of February, both boys and girls should get vaccinated and receive all three doses for the most protection.
Pertussis
Pertussis is a rising threat as the state of Washington deals with a pertussis epidemic, and 46 states reported an increase within the past year of the disease, also known as whooping cough. Pertussis is especially dangerous in babies and even if they've had one dose, it's not enough according to Myers. Plus, children and adults may think they only have a cough and could unknowingly spread it to others.
"That's what makes that vaccine so important at every age," she said.
H3N2V Flu
The seasonal flu vaccine is already available but there's another possible flu threat that the CDC and the National Institutes of Health are preparing for. Since August, there have been 305 reported cases of people who have contracted H3N2V, a virus that is usually found only in pigs. The vaccine is currently being developed and could be available by the winter if public health officials deem it necessary, according to Harrison.