Teens with celiac disease may be smaller than peers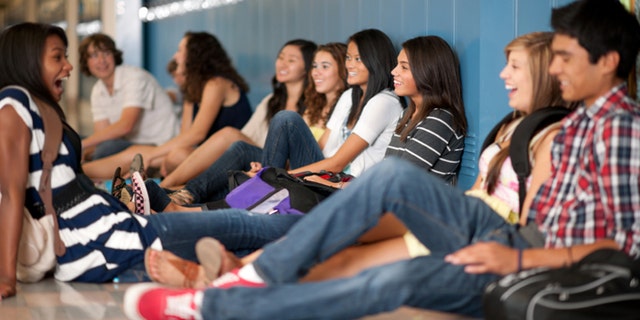 Girls diagnosed with celiac disease tend to be slightly shorter than their peers and boys to be underweight, but the size differences are not significant or concerning, Israeli researchers say.
The study of more than 2 million teens who underwent medical exams over nearly two decades also found that celiac is being diagnosed more often now than in the past.
Celiac disease (CD) is an autoimmune disorder that damages the small intestine and interferes with the absorption of nutrients from food. People with CD must avoid gluten, a protein in wheat, rye and barley. Without following the proper diet, CD can lead to complications such as malnutrition, low bone density, lactose intolerance and infertility.
The new study ultimately clarifies that regardless of gluten-free diet adherence, body measurements at late adolescence including final height are only marginally affected, said lead study author Dr. Amit Assa of Tel-Aviv University.
"These findings are somewhat surprising as clinicians are under the notion that children with celiac are significantly thinner and shorter," Assa told Reuters Health by email.
The researchers reviewed the medical records of 2,001,353 teens in Israel who had required medical board examinations around age 17 to assess their eligibility for military service between 1988 and 2015. There were 10,566 cases of celiac disease in this group.
The study team compared the teens by height, weight and body mass index (BMI), a measure of weight relative to height.
Girls with celiac averaged about a quarter inch shorter than their peers at 161.5 centimeters (63.58 in) in height compared to 162.1 cm (63.82 in) for girls without the condition.
Boys with CD were similar to peers in height, but tended to weigh less, with an average BMI of 21.2 versus 21.7 among boys without the disorder.
After accounting for other factors like ethnic origin and socioeconomic status, however, the differences among girls were no longer apparent and only boys with CD were found to be significantly smaller than boys without CD, according to the report in Archives of Disease in Childhood.
Researchers also found that youth of "Western origin" were more likely than others to have celiac disease, which is in line with findings that people of European descent are more prone to the condition.
The prevalence of diagnosed celiac disease among teens in the study was 1.1 percent in 2015, up from about 0.5 percent in 1988, researchers note. They credit growing awareness of the disease over time leading to doctors diagnosing the condition in childhood more often.
"Traditionally, poor growth has been attributed to severe damage to the small intestine absorptive surface leading to malabsorption of essential nutrients," but other factors may be involved, Assa said.
"The authors in this article speculate about influences on growth hormone, maybe also the children have been undiagnozed for a while with nutritional deficiencies that could have retarded their growth before getting diagnosed," said Maria van der Pals of Skane University Hospital in Scania, Sweden, who was not part of the new study.
"I think that, at an individual level, there is no need for parents and children to be worried about this since there are so many other factors that contribute to growth," she told Reuters Health by email. "As adults, the differences are negligible."
Diet was not assessed in the study, and growth was only marginally affected by celiac disease, Assa said.
"Celiac disease is relatively easy to treat as gluten free products are nowadays abundant," he said. "Hence, a child on a strict gluten free diet is, in fact, healthy and should have normal life."
During the first few years following CD diagnosis a child should be evaluated for nutrient deficiencies like iron, vitamin D, zinc and others, which can be supplemented if necessary, Assa said.