Study suggests couples have 67 percent more sex when they do this at home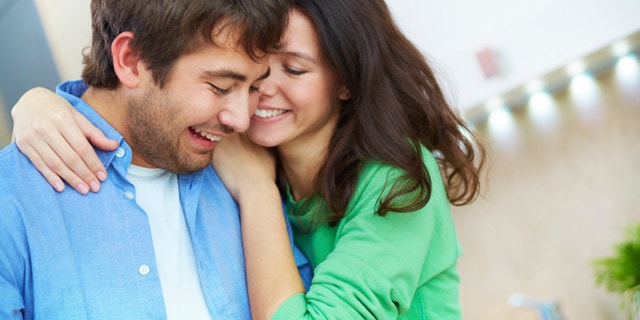 NEWYou can now listen to Fox News articles!
Here's some sweet insight for your Valentine's Day weekend: Getting your partner in the mood may be as simple as switching on some tunes, suggests an observational study conducted by Sonos, which released its findings Wednesday.
The electronics company, which sells speaker systems, asked 30,000 people in eight countries about their music-listening habits and their personal relationships at home. Next, Sonos observed what happened when those people played music out loud in their homes.
According to a press release for its Music Makes it Home Study, Sonos found that people who cranked some tunes at home aloud with their partners the most had 67 percent more sex than those people who listened the least. The study also found the music-listening group spent an additional three hours and 13 minutes per week with the people in their homes, compared with those who didn't play music. Compared with silent homes, participants reported being in a better mood, expressing more love, feeling more inspired, and even laughing more after they began playing music.
"The truth is people may be sharing a home, but they aren't sharing much else. Music may be able to change that by bringing everyone back together," Dr. Daniel J. Levitin, neuroscientist, musician and author of the international bestselling book "This is Your Brain on Music," said in a Sonos video that details some of the study findings. "This study takes an important step forward in showing how listening to music out loud can enhance relationships at home."
Sonos also found playing music out loud at home resulted in 43 percent of study participants feeling extremely loved— an 87 percent reported increase from when they didn't play music. Eighty-three percent of participants said they felt doing chores was easier while listening to music, and 50 percent reported enjoying cooking more while doing the activity. Researchers also observed couples spent 20 percent more time together in the kitchen, and that 23 percent received more help from kids while cooking, when music was playing.
The company said it vetted respondents to ensure they didn't own Sonos products and that they lived with at least one other person, among other rules. Sonos collected data from motion-activated cameras, iBeacon, iPhones and Apple Watches.
The study ultimately drew its results from survey responses and observations— and didn't use a randomized, controlled model— which means it didn't meet the gold standard for scientific research, which is thought to eliminate the potential for bias. But Sonos said in the release that its survey sample was representative, and that it took answers from residents in the United States, Canada, Australia, the United Kingdom, the Netherlands, Sweden, Germany and France.
If you take the survey's findings to heart, you may find you and your honey will reap the benefits of turning up the tunes regardless of your musical taste— the study didn't discriminate by musical genre.