Steal Victoria's Secret model Alessandra Ambrosio's body secrets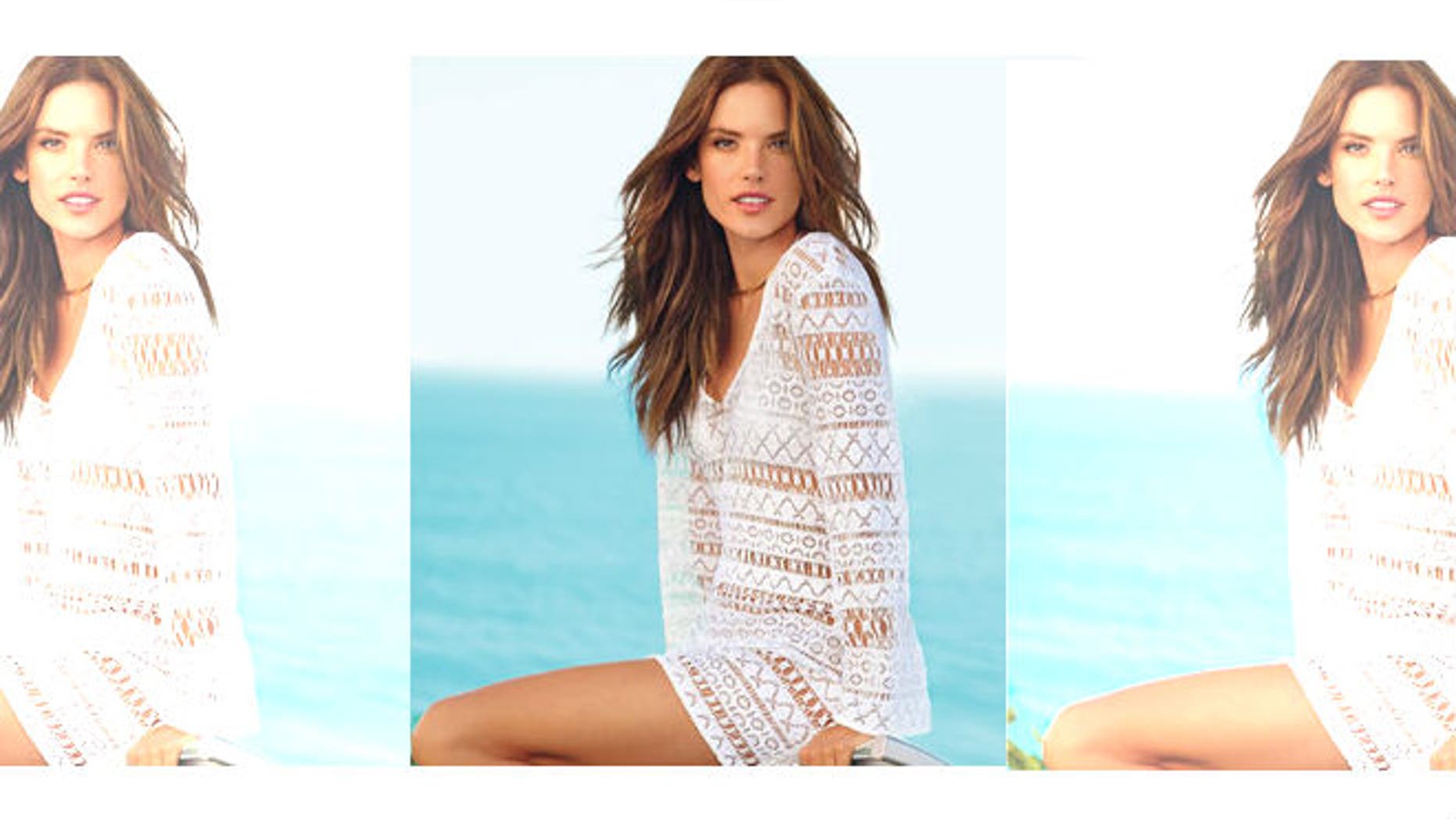 Victoria's Secret model Alessandra Ambrosio shares how she gets this toned, fights cellulite (yes, she has it, too), fakes looking slimmer and glows with confidence.
Step it up sometimes
"If I look in the mirror and see cellulite—and I have some, every woman does!—I run the Santa Monica Stairs. They're really hard. I'll go up and down the [170] steps four to six times, usually once a week. It definitely helps the butt and legs while you're getting a little sun and fresh air at the same time."
Related: Red Carpet Bodies We Envy
Flaunt your asset(s)
"Accept what you have and make the most of it. In Brazil, it's all about the butt. Some girls naturally have the big round one, and they aren't shy about it—that makes them sexier. Others work out to have it. For mine, I put 5-pound ankle weights on each leg, get on all fours and kick each heel up toward the ceiling. I do three sets of 20. Then I also do three sets of 20 fire hydrants, where you lift each bent leg up and out to the side."
Related: 8 Moves to Perk Up Your Boobs
Know how to fake looking slim
"Good posture helps. Always make sure your shoulders are pulled back and your belly is pulled in. And find a great self-tanning spray, too. Getting a little color on your body can make you look more toned, so when you go to the beach, you'll feel a little better. Victoria's Secret has a great shimmer spray that's really easy to apply and gives you color over time."
Related: Look Better Naked
Focus on you
"Every woman has a different metabolism and different genetics, so rather than compete with one another, concentrate on yourself and be the best you can be. Everyone has days when they don't want to show anything. That's what the good ol' jeans and a T-shirt are for. So many times, I haven't felt ready for shoots. I'm like, why didn't I work out more? But it's life."
Keep your priorities straight
"Having a perfect body isn't everything. I want my daughter to be nice, have a good education and be disciplined. That's what makes people like her. A perfect butt doesn't make an amazing person. It's about feeling confident."
Live like you're on holiday
"'Forever on vacation' is my motto. It's just the way I take life. Nothing makes me feel that pissed off or out of control. Whatever I do, whether I'm modeling or doing my clothing line, ále by Alessandra, I just want to feel like it's fun. If you're doing something you don't like, you're wasting time. Life is short. There is so much to see and do and feel. We should enjoy every moment."
This article originally appeared on Self.com.